Your USANA Guide to Weight Management
Wellness comes in all shapes and sizes. But there's no question maintaining a healthy weight is associated with feeling your best today and protecting your future health. Whether you want to lose weight, bulk up, or simply regain control of your diet to maintain your waistline, USANA is here to help.
Check out the products and lifestyle habits that can support you as you work to reach the right goals for your body and your life.*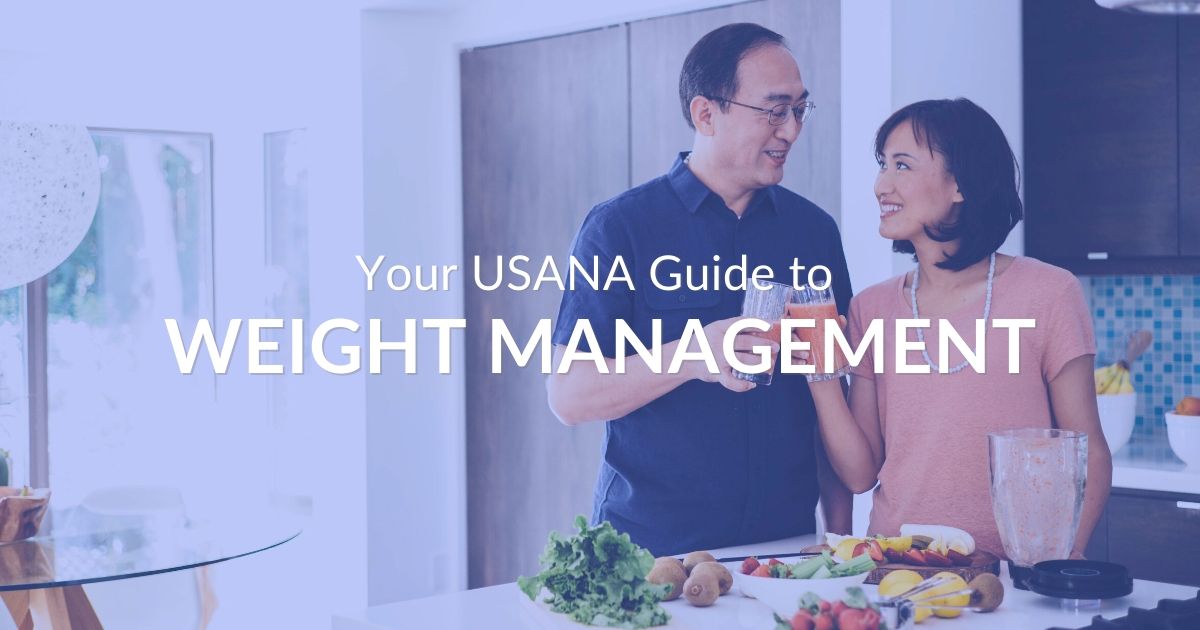 If you're ready to start your wellness and weight-management journey, the following products are generally recommended for most healthy adults.*
Start with Everyday Foundational Nutrition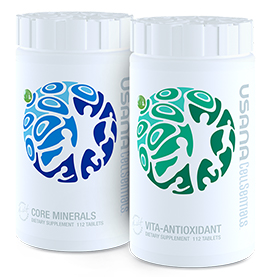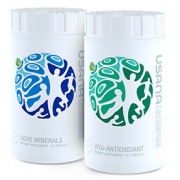 You know how you're
supposed
to eat. And shifting your lifestyle to manage your weight will help improve your food choices. But even the most dedicated healthy eaters don't achieve optimal nutrition every day. And if you're restricting calories or food groups to lose weight, your chances of insufficient intakes are even higher. A quality multivitamin-and-mineral supplement provides confidence from knowing you're getting a broad range of all the important nutrients you need for good health.*
HealthPak rounds out your nutrition routine while you slim down with CellSentials plus added support for your journey to a healthier you. Each convenient daily pack includes MagneCal D™, which provides magnesium, vitamin D, and calcium. You may need calcium during weight loss for a couple reasons: Some dieters restrict dairy, leading to low calcium levels, which could slow fat loss. And, evidence has linked calcium intake with maintained lean body mass and weight loss—showing small, but supportive, roles for supplementation during calorie-restricted diets. *
---
Add Daily Optimizers for Your Unique Needs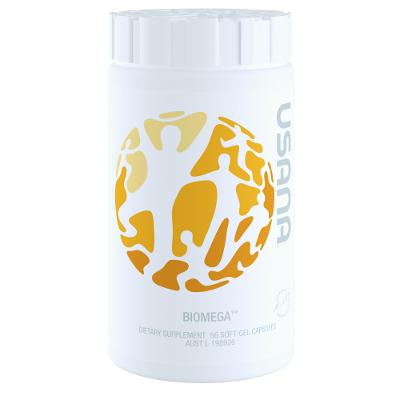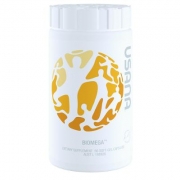 If you don't eat three servings of
omega-3
rich seafood a week, a fish oil supplement could do your body good. It helps support many aspects of your health, including benefits important for weight management. *
Combining fish oil intake with regular exercise does more to help reduce body fat and maintain metabolic health than exercise alone. Additionally, while omega-3s haven't been shown to help you lose weight, a 2016 study found an improper omega-6-to-omega-3 ratio in the body was linked to an increased risk of an unhealthy weight. Supplementing omega-3s can help reestablish a more ideal ratio.*
---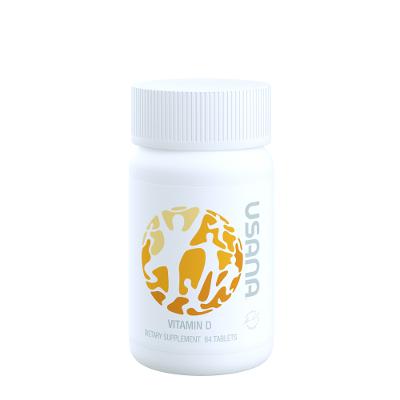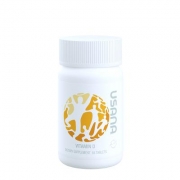 If you're overweight, you likely need to take more
vitamin D
than someone of a lower weight to achieve the right amount in your body. *
---
Use As Needed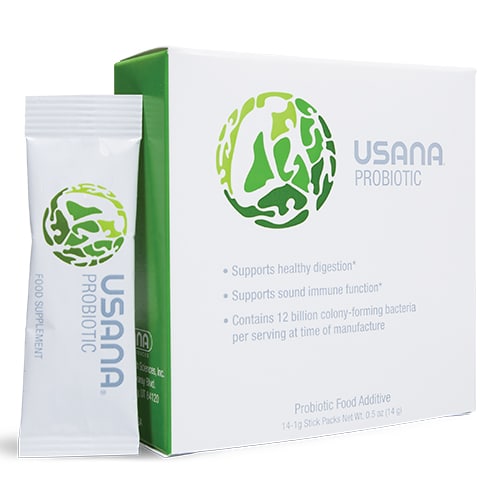 If you've been eating a less-than-healthy diet, your gut microbiome may need some support. This probiotic supplement contains two of the world's most well-documented strains of bacteria. They can help replenish beneficial bacteria to support digestive health and help keep you regular (which might be helpful if you've suddenly increased your fiber intake).*  
---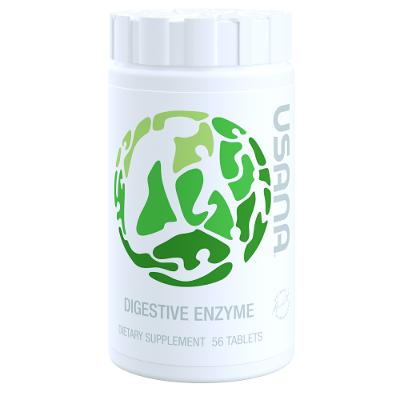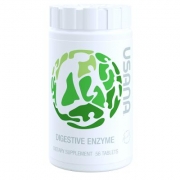 Dietary changes may cause a little rumbling in your tummy as it adjusts to the healthy, whole foods you are eating. Take up to three of these enzyme tablets before you eat to give your digestive system some assistance and help alleviate any discomfort or bloating.*
---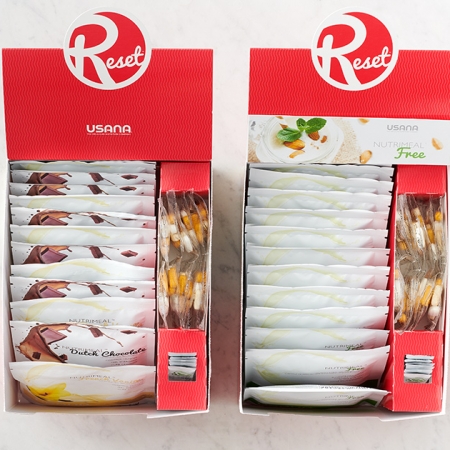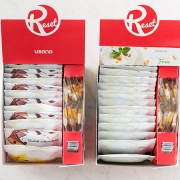 Lose a few pounds in only a week and start gaining control over your cravings with this simple-to-follow program. There's no guesswork about what to eat. Just replace your meals with low-glycemic Nutrimeal shakes, eat whole-food snacks, take the supplements, and drink plenty of water. Available with a mixture of Dutch Chocolate and French Vanilla or with plant-based Nutrimeal Free.**
---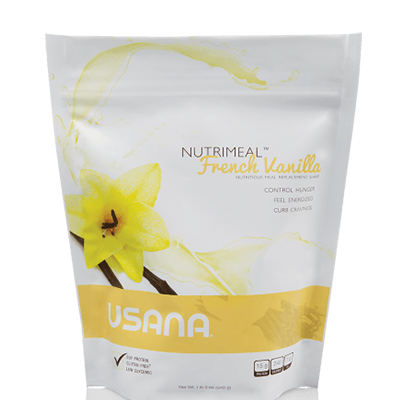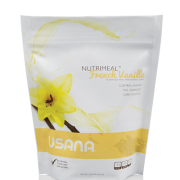 Shake up your diet with a nutritious and satisfying low-glycemic meal replacement. Available in delicious Dutch Chocolate or French Vanilla. Or choose the plant-based Nutrimeal Free, which has a mild flavor that makes it easy to blend with your favorite mix-ins. Each hunger-fighting shake is about 240 calories and contains at least 15 grams of protein and eight or more grams of dietary fiber.
---
USANA® MySmart™ Protein Shakes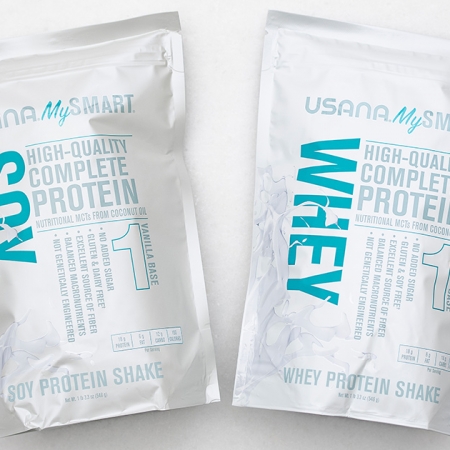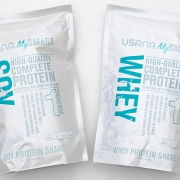 Available in whey or soy protein, these shakes are formulated with a healthy ratio of macronutrients, including 18 grams of protein and eight grams of dietary fiber. The mild flavor is easy to blend with fruits, vegetables, and flavorings. And at only 150 calories and no sugar, you can enjoy your shake with zero guilt.
---
USANA MySmart Boosters: Protein Plus and Fibergy Plus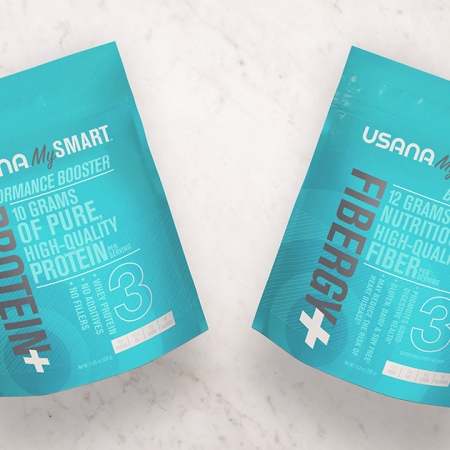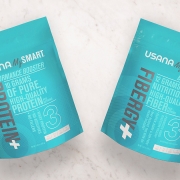 Sometimes you want additional protein or fiber to support your weight-management efforts without a lot of fuss. These boosters are the answer. You can mix them with any beverage to easily increase your intake. Fibergy Plus delivers a hunger-satisfying 12 grams of fiber and only 15 calories. Protein Plus supplies 10 grams of high-quality whey protein and only 50 calories.
---
WholeBio™ Microbiome Nutrition Bar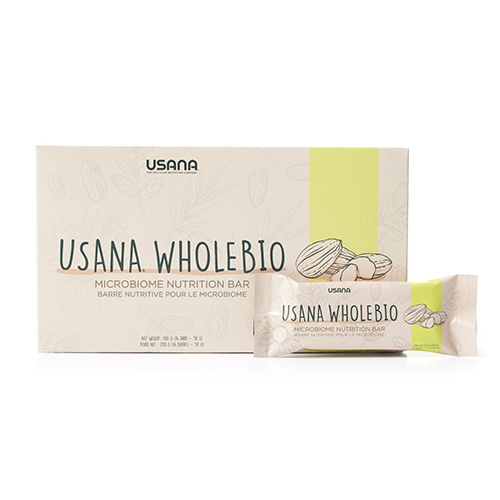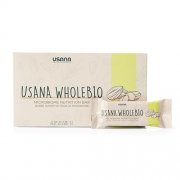 When you're cutting calories, you want to swap nutrient-poor options for a smarter snack. This chocolatey bar does more than simply satisfy your hunger with fiber and protein from nutritious whole foods. It also helps support a healthy, happy digestive system. Your gut will love the blend of prebiotic starches and fibers along with a boost of additional beneficial probiotic bacteria. It's a tasty snack that helps support a healthy
microbiome
.

How to Design Your Weight Management Meal Plan
Weight management is all about maintaining the right calorie balance. It's important to know your goal calorie range. Then you can make a plan to ensure you get the best nutrition every day. You can start putting your personalized meal plan together by following these two essential steps:
Step 1: Know your numbers
Determine how many calories and how much protein and fiber you should eat. First, you need to understand your estimated daily needs to maintain your current weight.
Plug your height and weight into this calculator (available in English only) and answer a couple questions. The results will tell you the number of calories you should eat to maintain your weight. Goal amounts of important macronutrients, including protein and fiber, are also provided.
If you want to lose weight, subtract 500 calories from the "Estimated Daily Caloric Needs" to lose one pound a week. Subtract 1,000 calories per day to lose 2 pounds a week. But do not drop below 1,200 (women) / 1,500 (men) calories per day unless under the supervision of a doctor.
Step 2: Plan your meals and snacks
Divide your total daily calories into three scheduled meals and two snacks.
Generally, both snacks should be about 10 percent of your total daily calories.
Divide the remaining calories into equal amounts for each meal. Or, adjust to fit your appetite (e.g., eat 20 percent of your total daily calories at breakfast, 25 percent at lunch, and 35 percent at dinner).
Spread your protein intake out fairly evenly throughout the day. So, divide your recommended intake number by three. That's the amount of protein you should aim to have in the morning, afternoon, and evening.
After you've figured out your protein distribution, fill in the calories you have left with mostly fiber-rich whole grains and colorful veggies and fruits. By spreading out your calories and protein, as well as consuming fiber throughout the day, you will feel more satisfied and less tempted to indulge.
Now you have guidelines. The final part of this step is to sit down and plan meals and snacks to meet your daily targets. In the beginning, this part will take the longest. But you will soon have a few tried-and-true meals and snacks you know you enjoy and that fit your goals.
How to Fit Weight Management Products into Your Day
Your goals will shape what your days look like. And keep in mind that higher calorie and protein targets may require you to add more foods, beverages, or MySmart Boosters to complement your shakes. Here are four suggestions to help you watch your waistline:
To lose weight (after completing your 5-Day RESET), drink one Nutrimeal or MySmart Protein Shake for two meals a day.
To maintain weight, drink a Nutrimeal or MySmart Protein Shake for one meal a day.
To gain weight, drink a Nutrimeal or MySmart Protein Shake with your meals up to three times a day.
WholeBio Microbiome Nutrition Bars are a great snack for any stage of your weight-management journey.
When it comes to your supplements, create a schedule that works best for you. Remember to spread your USANA supplements throughout the day. And, for best results, take them with food.
6:00 a.m.

8:00 a.m.

CellSentials
BiOmega
Vitamin D

8:00 a.m.

10:00 a.m.

Probiotic (1/2 packet or full packet every other day)

noon

1–3 Digestive Enzyme (if needed)

noon

3:00 p.m.

6:00 p.m.

CellSentials
BiOmega
1–3 Digestive Enzyme (if needed)

6:00 p.m.

10:00 p.m.
Lifestyle Tips for Weight Management
There's more to managing your weight than skipping dessert and switching from soda to water (although both will certainly help). The key is to find a balance between healthy choices and living a life you enjoy.
Don't try to tackle everything at once. Start by setting small, achievable goals. Even a small step will take you in the right direction to win at weight management.
Click any image below to learn more about lifestyle habits that support success.
Read More About Weight Management
The Skinny on Diets for Weight Loss
How to Achieve Healthy Weight Loss that Lasts
Achieve Your Goals with This Weight Management Checklist
Good TV Might be Bad for Your Weight
11 Questions to Help You Maintain—Not Gain—Weight
The Worst Foods for Your Waistline
Food Addiction: How Do You Combat Those Cravings?
From Burgers to Broccoli: How to Love Eating Healthy
The Science of Healthy Habits—Your Path to Success
Tackle Your To-Do List with the Science of Self-Motivation
Slower Eating Helps You Eat Less and Lose Weight
Learn How Hunger Works to Avoid Getting Hangry
Foods That Fuel You: Understanding the Glycemic Index
Understanding Carbohydrates, Sugar, and Fiber
Understanding the Facts About Dietary Fat
Too Good to Be True? The Skinny on Alternative Sweeteners
Travel Nutrition Tips: Eat Healthy While You Travel
Travel Fit: Tips for Fitness on the Go
How to Avoid the Gym and Still Get Fit
Your Body Composition Shapes Your Health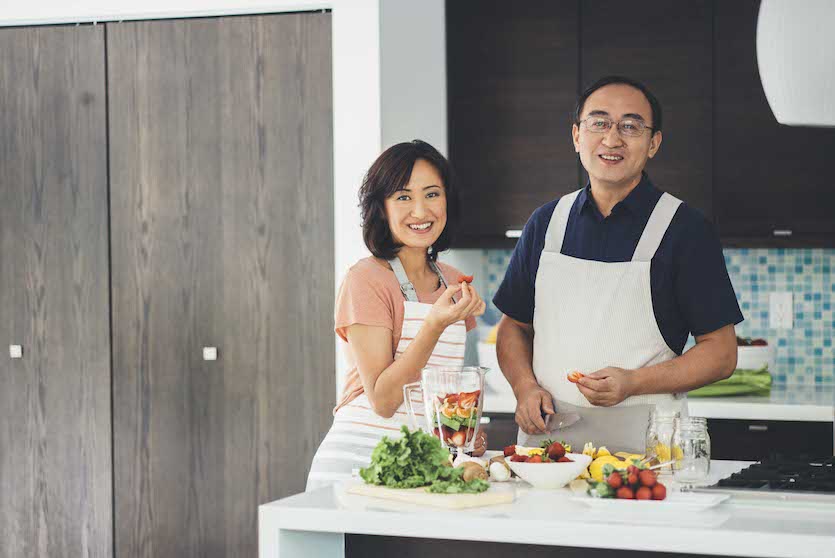 *These statements have not been evaluated by the Food & Drug Administration. This product is not intended to diagnose, treat, cure, or prevent any disease.
**Individual results may vary. The 5-Day RESET program lowers your daily caloric intake and recommends moderate exercise for best results.
It is suggested that you take these products to your health care professional and secure their advice if you intend to change your diet, begin an exercise program, are pregnant or lactating, have allergies, are taking medications, or are under the care of a health care professional.
Children under the age of 18 should not participate in the 5-Day RESET program, except on the advice of their health care professional and/or dietician.
Can't find what you are looking for? Please try your search again or submit a question here