Elevate Your Glow with USANA Radiant Facial Oil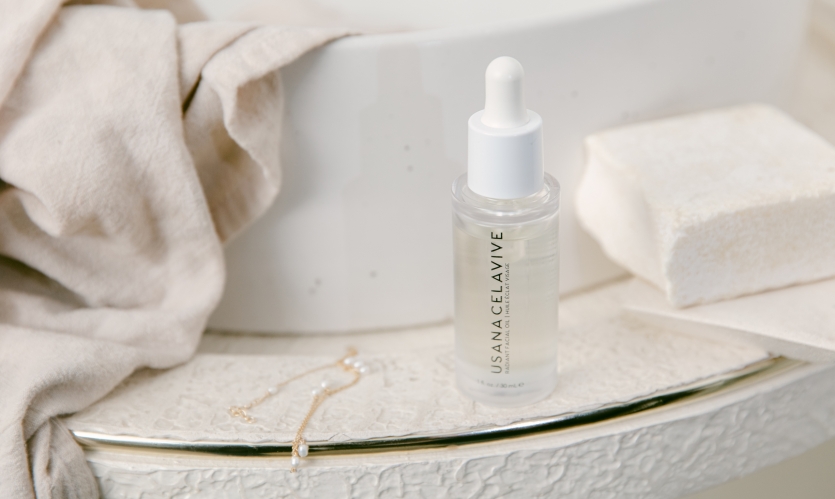 Your skin deserves pampering. It puts up with a lot. Stressors from life and the environment constantly bombards your skin and can take a toll on your complexion. Bid adieu to the look of dull, dehydrated skin with USANA Radiant Facial Oil, a moisture enhancer in the Celavive skincare line.
You can elevate your glow with the help of the targeted ingredients in Radiant Facial Oil. This unique formulation of botanical oils helps lock in moisture and improves the appearance of discoloration and dark spots. And USANA's special blend of complexion-enhancing ingredients optimizes healthy-looking skin by providing hydration to combat the visible signs of aging.
Elegant texture is another benefit you can experience by incorporating Radiant Facial Oil into your skincare routine. The silky-smooth formula glides gently onto the skin and absorbs seamlessly, making it an effortless addition to your favorite products.
See the science that makes this velvety facial oil a power player in your quest to hydrate your skin and elevate your glow.
Facial Oils can be Moisturizing Powerhouses
The oils your skin produces help seal in moisture and condition your skin so your complexion looks and feels soft and hydrated. Sometimes your natural oil production can fall out of balance. That's where the moisturizing components of Radiant Facial Oil step in.
Dry skin is often behind the visible signs of aging. Wrinkles, fine lines, and hyperpigmentation all stem from skin that lacks moisture, hampering your natural radiance and glow.
A supplemental facial oil is a great way to support your skin's natural ability to retain moisture. The botanical oils and Chloroplastin cell-signaling actives in Radiant Facial Oil are full of the hydrating agents your skin needs to thrive.
The cell-signaling actives included in the formulation helps combat the visible signs of aging by moisturizing skin. This leaves your complexion looking plump, smooth, and well-hydrated so you can glow.
Learn About the Botanical Oils Found in USANA Radiant Facial Oil
Plant power drives the effectiveness you'll experience with this facial oil. Fifteen unique botanical oils blend together to deliver antioxidants and moisture to your skin. Here are four of the potent plant oils that make Radiant Facial Oil great hydration support for your complexion.
Jojoba Oil: Jojoba oil refines, hydrates, and rejuvenates your complexion—giving your skin an instantly radiant and luminous look.
Argan Oil: This is a must-have for the most discerning of skin care enthusiasts. This special oil is brimming with fatty acids that soothe and protect your skin, so your complexion can glow as much as you do.
Rosehip Oil: Another trendy skincare ingredient, rosehip oil is known for its youth-preserving properties. Rosehip oil helps maintain a youthful complexion by visibly smoothing fine lines and wrinkles. This oil can optimize the appearance of your complexion by minimizing the look of discoloration and hyperpigmentation.
Sunflower Oil: Also called soline, sunflower oil is full of beneficial fatty acids that make it an excellent addition to Radiant Facial Oil. This plant oil is "unsaponifiable", which means it is absorbed quickly by the skin. So you experience hydration and moisturizing benefits quickly, for skin that looks visibly younger and brighter.
And these four botanical oils are just the beginning. Study the full list of USANA Radiant Facial Oil ingredients to see what other plant oils are working to elevate your glow.
Chloroplastim: Moisturizing Cell-Signaling Actives
The efficacy and benefits of this facial oil stem from the cell-signaling technology central to the Celavive skincare line. Chloroplastim is a unique blend of coconut oil, alfalfa extract, and squalene. Together, these ingredients provide powerful hydration support and work synergistically to improve the appearance of your complexion.
Check out the components of Chloroplastim and learn how they can take your skin hydration to the next level.
Coconut oil: This popular plant oil is full of vitamin E (a potent antioxidant) and works to seal in moisture so your skin stays hydrated. Coconut oil also helps protect your skin barrier by providing needed moisture to keep your skin looking bouncy and elastic.
Alfalfa extract: This plant-derived antioxidant is moisturizing and calming to the skin. Alfalfa extract helps soothe dry skin. It also supports a healthy glow by gently brightening the look of your complexion.
Squalene: Your skin naturally produces this oil, but around age 30 its production begins to decline. The squalene oil in Radiant Facial Oil works by replenishing this depleted oil so your skin feels soft and looks youthful and radiant.
The three components of Chloroplastim powerfully moisturize your skin and add radiance to your complexion. And scientific research supports the efficacy of this blend. One clinical study suggests the Chloroplastim combination can help skin retain more moisture than squalane or hyaluronic acid alone. That means you can be sure Radiant Facial Oil will optimize your skin's hydration when added to your skincare routine.
Let USANA Radiant Facial Oil Elevate Your Glow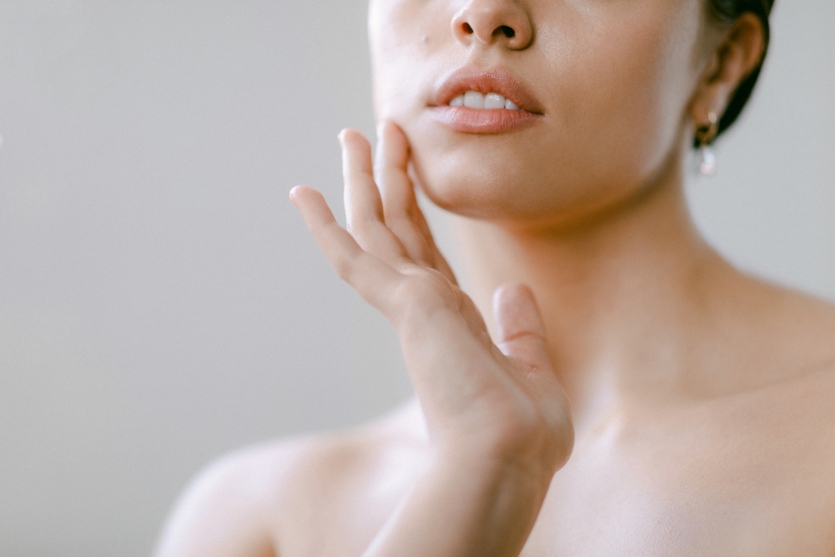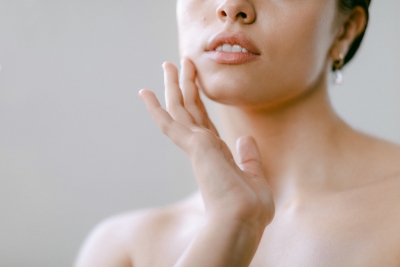 Your skin deserves this luxury skin care experience. A few drops of USANA Radiant Facial Oil before you moisturize are a great way to enhance your skincare routine.
Soak in the benefits of botanical oils while optimizing your skin-barrier function. Radiant Facial Oil delivers added hydration and antioxidants to your complexion—two must-haves when combatting the visible signs of aging. So you can target the appearance of fine-lines and wrinkles with just a couple of drops.
Enhance your radiance and elevate your glow with the help of Radiant Facial Oil.
Key Ingredients
Botanical oils
Squalene
Chloroplastim
Usage
After applying Vitalizing Serum, massage 3-5 drops of oil gently onto face, neck and décolletage. Follow with moisturizer.
Ideal For
Smoothing and hydrating the skin while supporting skin barrier function.
Can't find what you are looking for? Please try your search again or submit a question here