Celavive Replenishing Night Cream and Gel
Discover True Beauty Sleep with Celavive® Replenishing Night Cream and Gel
Celavive® Replenishing Night Cream and Gel
Discover true beauty sleep with replenishing formulas that feature exclusive Celavive skincare technologies.
Maximize your beauty sleep with Celavive® Replenishing Night Cream and Celavive® Replenishing Night Gel. Wake up to skin that's restored its moisture, creating the radiant, youthful look you want.
Whether you have sensitive, combination, dry, or oily skin, it needs to be nourished with intense moisture throughout the night. You'll get that when you apply Replenishing Night Cream or Gel after the other products in your Celavive skincare regimen.
Your skin will shine in the morning with these visible benefits:
Replenished hydration while you sleep
Reduced visible signs of aging
Minimized appearance of fine lines and wrinkles
The look of radiance and youth
Celavive skincare caters to your individual needs with two products for different skin types. If you have dry or sensitive skin, Replenishing Night Cream is for you. Replenishing Night Gel is for those with combination or oily skin. And with Celavive, getting what you need doesn't mean compromising the quality of ingredients.
Celavive Replenishing Night Cream and Gel are both made with the Celavive Cell Signaling Complex—formulated using InCelligence Technology.® And you'll feel the hydrating benefits of the Olivol® Botanical Blend.
Restore your skin's hydration, radiance, youthful look, and smooth-looking texture while you sleep. Replenishing Night Cream and Gel are your overnight solution. You'll visibly reduce the signs of aging by minimizing the appearance of fine lines and wrinkles for a fresh-faced start to the day.
Real Beauty Sleep is Possible with Celavive Replenishing Night Cream and Gel
If you've had a long day, think about what your skin's been through. Your largest organ does many jobs—protection and regulation for a start. And it's supposed to look good doing them.
So treat your hard-working skin to a night of luxurious moisture with Celavive Replenishing Night Cream or Celavive Replenishing Night Gel. Your skin naturally rejuvenates itself overnight. And, the advanced active ingredients in both products work to renew your complexion while you sleep. That way your skin stays strong and looks youthful and radiant when you wake up.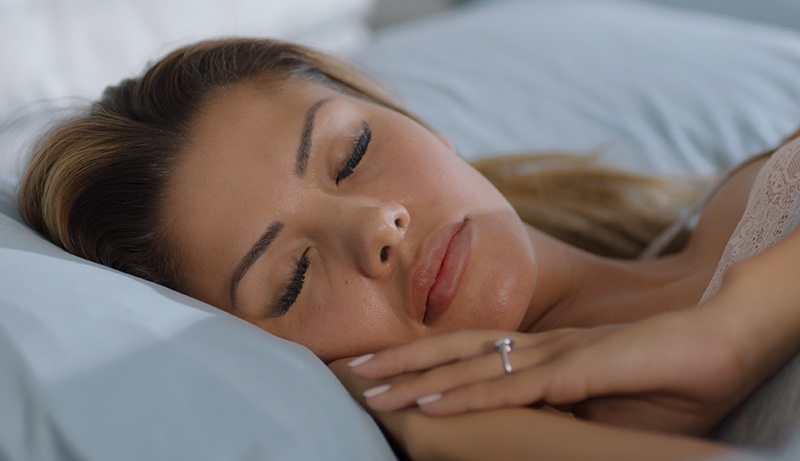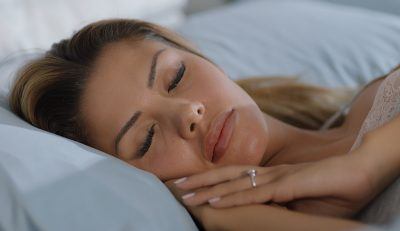 It all starts with the Celavive Cell Signaling Complex. USANA InCelligence Technology® is utilized in the cream and gel to support communication between your cells for healthy-looking skin. The complex includes ingredients like: southernwood extract, coffee seed extract, hexapeptide-48 HCl, and palmitoyl tripeptide-38. These compounds work to improve the appearance of the skin by supporting the genes responsible for your body's natural beauty-preserving functions.
Hexapeptide-48 HCl and southernwood extract are the two ingredients highlighted in the Celavive Replenishing Night Cream and Gel.
Hexapeptide-48 HCl supports the skin's barrier function to create a smooth-looking skin surface overnight. Maintaining a healthy skin barrier is crucial to the strength and longevity of beautiful-looking skin. A strong and thick skin barrier amplifies moisture retention for a visibly soft and youthful complexion.
Southernwood (Artemisia abrotanum) extract can support your skin's lipids and protect collagen and elastin from breaking down to help maintain a youthful appearance. This compound is rich in oligosaccharides (complex sugars) that work to make the skin appear smooth and luminous.
The Olivol Botanical Blend adds deep hydration and helps balance your skin's natural moisturizing factors. The fruit extracts in the botanical blend have been clinically shown to provide 24 hours of rich hydration after just one application. That means the Celavive Replenishing Night Cream and Gel you put on before bedtime is still working hard when you wake up.
Experience Intense Overnight Hydration
Celavive Replenishing Night Cream and Gel are both formulated to provide intense hydration overnight. So while you're asleep, the moisturizing active ingredients in Replenishing Night Cream and Gel are helping create the skin of your dreams. That means exceptional hydration that smooths the look of skin for a youthful appearance.
Macadamia nut (ternifolia seed) oil is just one of the natural botanicals found in the Celavive product line. This nut oil is highly effective at moisturizing dry skin without causing irritation.
It contains up to 21 percent palmitoleic acid concentrations. Palmitoleic acid is an omega-7 monounsaturated fatty acid found in high concentrations in macadamia nut oil. This acid is a major fatty acid component in the human epidermis. So it's found naturally in the skin and you can replenish it with the cream or gel.
A pair of active ingredients also help turn up the hydration for your skin:
Palmitoyl Tripeptide-5: Chains of amino acids, including palmitoyl tripeptide-5, help ferry moisture and nutrients from the point of application deeper into your skin.
Glucosyl Ceramide: Your skin has many kinds of ceramides. These lipids (fats) make up as much as 50 percent of the total lipid content of your outermost layer of the skin (stratum corneum). Topically applying ceramides helps replenish your outermost skin layer when dead and dry skin sloughs off, this reinforces moist and younger-looking skin.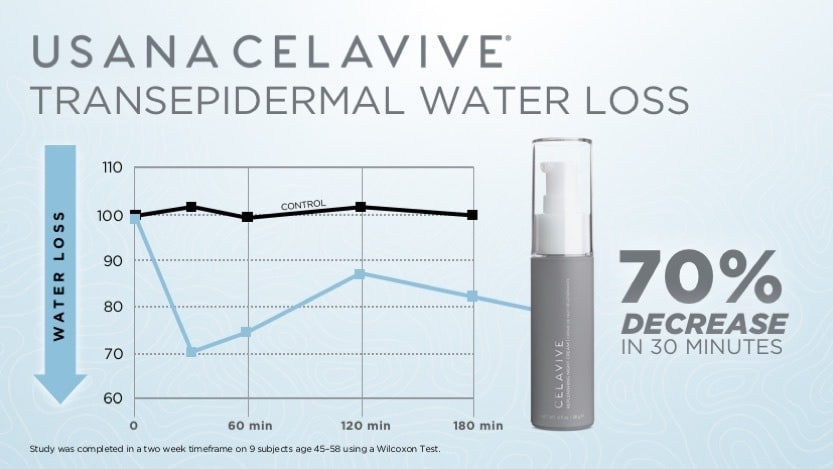 Sleep Away the Appearance of Fine Lines and Wrinkles
Dry skin is tight, rough, and can look wrinkled. Moisture changes all of that. That's why all the moisturizing ingredients listed above could also fall under this section, as well. They help support a plump, smooth, younger-looking appearance for your skin.
But Celavive Replenishing Night Cream and Celavive Replenishing Night Gel don't stop there. Four more powerful active ingredients smooth the look of skin to fight the appearance of fine lines and wrinkles.
Let's start with soybean (Glycine soja) seed extract. It helps to lift, firm, and tighten the appearance of your skin. Soybean extract can also increase the appearance of skin smoothness. It also helps reduce the appearance of wrinkle depth by supporting collagen—one of the most important proteins in your skin. The extract also contains many amino acids to help smooth your skin's appearance.
You've already read about the two other ingredients that support tighter, smoother-looking skin—southernwood extract and palmitoyl tripeptide-5. The extract is rich in complex sugars that help you see youthful-looking skin in the mirror. And palmitoyl tripeptide-5 isn't just about moisture. It also helps protect against collagen breakdown to help make the skin's surface look lifted and more refined.
Two Approaches to Youthful-Looking Skin
Whether the cream or gel is right for your skin, you'll get a powerful formula that supports the appearance of visibly younger-looking skin. All of the active ingredients you've read about so far are a part of both formulas.
But there are special signature active ingredients in each product that makes them stand out.
The Celavive Replenishing Night Gel's special ingredient is gardenia extract. This botanical supports a radiant look when your skin is facing oxidative stress and free-radicals. This helps mitigate some of the visible signs of aging, like the appearance of fine lines, uneven skin tone, and wrinkles. This extract also gives Replenishing Night Gel a soft-blue hue, making it easily distinguishable from other components of your daily skincare regimen.
Gardenia extract is a source of ferulic acid—an antioxidant. This acid is plant-based and supports proteins in your skin matrix as well as moisture retention. Gardenia also provides benefits of two other topical antioxidants—vitamins C and E.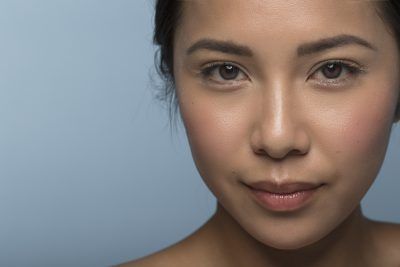 In the Celavive Replenishing Night Cream, it's pearl powder. This ingredient sounds luxurious—and it can be for your skin. Pearl powder's roots go back more than 2,000 years. It has long been used in Traditional Chinese culture to support healthy-looking skin.
Pearl powder has been regarded as an antioxidant for skin cells. It also works in the skin matrix to support a firmer appearance. The rejuvenating action of pearl powder helps maintain a vibrant, youthful appearance.
Jojoba provides extra plant power to the night cream's pearl powder. Jojoba is a shrub you'll find in North America's southwest. It's also called wild hazel or coffeeberry. The seeds of this shrub produce esters packed with long-chain alcohols and fatty acids. It helps in several ways:
promoting the appearance of youthful-looking skin
aiding in the absorption of topical ingredients
extending moisturizing
Wake Up to Radiant, Youthful-Looking Skin
The last thing you do before bed can make all the difference for your skin. So before you sleep, refresh your skin with Celavive Replenishing Night Cream or Celavive Replenishing Night Gel. Overnight, the products' advanced combinations of powerful active ingredients will provide intense hydration for the dawning of a new day of visibly younger-looking skin.
Usage
After applying Celavive Perfecting Toner, apply a pearl-size amount over face and neck in upward and outward motions.
Caution: Store in a cool, dry place. Avoid contact with eyes. Discontinue use if irritation occurs. Keep out of reach of children.
Ideal For
Dry or sensitive skin (Cream)
Combination or oily skin (Gel)
Celavive Skincare Regimen
Frequently Asked Questions about Celavive Replenishing Night Cream and Gel
None. Submit your question below!
Can't find what you are looking for? Please try your search again or submit a question here