Prenatal CellSentials™
The USANA Prenatal CellSentials Deliver Excellent Nutrition for All the Stages of Your Pregnancy
USANA® Prenatal CellSentials™
Get the nutrition you need to stay healthy during pregnancy. Also support the growth and development of your baby with Prenatal Vita Antioxidant and Prenatal Core Minerals.
If you're expecting—or hope to be soon—it's more important than ever to focus on your nutrition. You're going to need a big boost of nutritional fuel to help you stay healthy and energized throughout your pregnancy. And your little bundle of joy needs a lot of support for healthy growth and development. In addition to eating a balanced diet, a prenatal supplement can help support a healthy pregnancy and birth.*
The USANA® Prenatal CellSentials™ give you and your baby the essentials plus an exceptional range of additional micronutrients that may help keep you both healthy. And you get it all in two high-quality supplement formulas.*
Together, Prenatal Core Minerals and Prenatal Vita Antioxidant provide essential vitamins, minerals, antioxidants, and other vital nutrients. Meeting your increased nutritional demands with the Prenatal CellSentials can help ensure you get any nutrients you're missing. That's because the right nutrition is crucial for you and for all the stages of your baby's life—from before conception until you finish nursing.*
The Prenatal CellSentials deliver some important benefits:
Supports your overall good health, energy levels, and immunity during pregnancy*
Aids healthy fetal growth and development from the first trimester through birth*
Helps ensure essential nutrients are delivered to your baby while breastfeeding*
The Prenatal CellSentials aren't some stripped-down prenatal supplement. You'll find ample folic acid, iron, calcium, and vitamin D. And you also get advanced amounts of nutrients like iodine, magnesium, and choline. Plus, there's additional antioxidant protection and added defense for healthy cells with lutein, lycopene, coenzyme Q10, the InCelligence Complex.*
Prenatal Vita Antioxidant and Prenatal Core Minerals are carefully formulated by a team of experts in nutritional science. They contain the purest ingredients. They are also made using manufacturing processes modeled after those used in the pharmaceutical industry. So, you can trust the Prenatal CellSentials have excellent potency and quality. And, because no supplement is effective if your body can't use the nutrients, the Prenatal CellSentials are made with forms of nutrients that can be better absorbed by your cells.*
Before taking a prenatal vitamin supplement or any other type of vitamin or supplement, consult with your doctor. (If you'd like to take the supplement facts for the Prenatal CellSentials to your doctor, please download them under the Key Ingredients link below.)
Note: The Prenatal CellSentials are also a great option for women who need to add more iron to their diet.*
A Quality Supplement Gives Your Baby a Good Start
A healthy diet with plenty of fruits and vegetables will go a long way in providing the nutrition you and your baby need. Also taking a prenatal supplement can help ensure you get any essential nutrients you might miss.
So, when should a mother-to-be start taking a prenatal supplement?
Most experts agree you need the right amount of key nutrients in your body at least three months before conception. Starting a supplement with folic acid several weeks before you get pregnant will help ensure you have enough folate for baby from the very beginning.*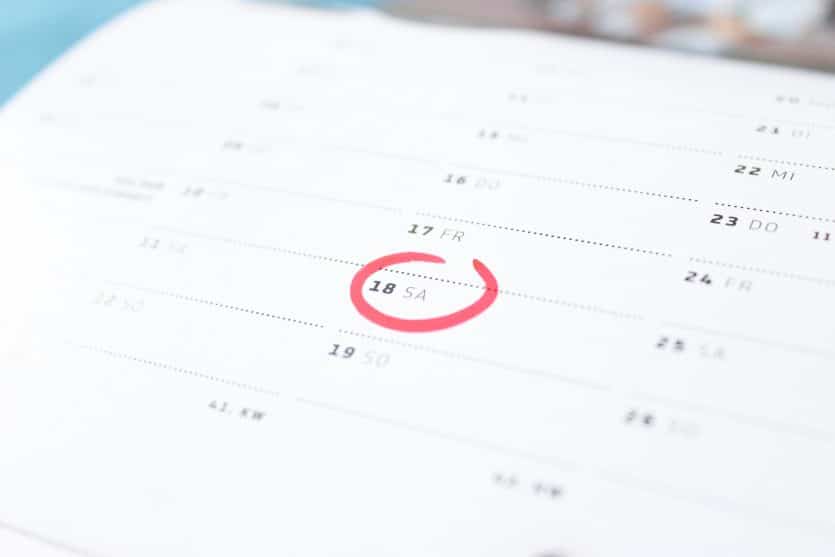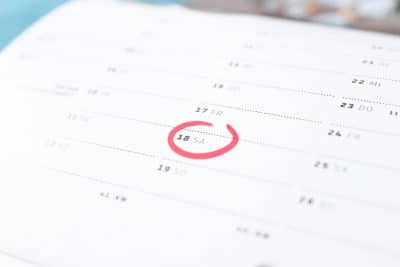 Folic acid from fortified food or supplements converts to folate in the body. It's urgently important for a woman to have plenty of folate in her body immediately when her baby starts to develop. It is needed for closure of the neural tube in the very first weeks of pregnancy, often before a woman even realizes she's pregnant.*
Neural tube closure is critical for proper development of the brain and spinal cord.* Consuming healthful diets with adequate folate throughout childbearing years may reduce the risk of having a child with a birth defect of the brain or spinal cord. Sources of folate include fruits, vegetables, whole-grain products, fortified cereals, and dietary supplements.
Some research has shown benefits for folic-acid supplementation as long as a year before pregnancy. That's why women of childbearing age should always consume at least 400 mcg of folic acid a day—even if they aren't planning to get pregnant. A daily multivitamin and mineral supplement is a good way to help ensure you won't be missing this key nutrient when it matters most.*
A woman can switch to a prenatal formulation when she starts trying to conceive. The American Congress of Obstetricians and Gynecologists recommends that pregnant women take a specially formulated prenatal vitamin supplement to meet the advanced nutritional needs of mother and baby.*
Continuing to use a quality prenatal supplement throughout every trimester of the pregnancy has been shown to support healthy birth outcomes.*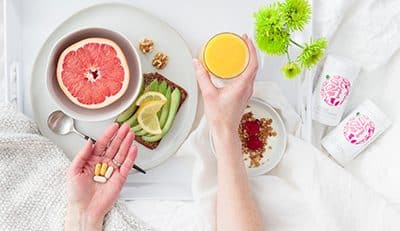 Your body's nutritional demands don't decline after you've given birth. In fact, when you're nursing, you may have even greater nutritional needs than you did while pregnant. That's why, when you're lactating, it's recommended that you keep using a prenatal until you stop breastfeeding. A quality supplement will help you get the nutrients you need to stay healthy and pass essential vitamins and minerals to your baby through breast milk.*
The food you eat and nutrition your baby receives during its earliest, most formative time of development could have impacts far into its future. Prenatal supplements can't guarantee a healthy child. But a balanced diet coupled with a quality supplement to fill any gaps is one of the best things you can do to set your baby up for a healthy, happy life.*
Healthy Moms Choose the USANA Prenatal CellSentials to Support Healthy Babies
When it comes to choosing a daily supplement, you have a choice. Do you want a product that will help you avoid deficiency? Or do you want a supplement that will promote great health? If your goal is vibrant health every day, then research has often shown that you will likely need higher amounts of many key nutrients than are recommended by the US DRIs (Dietary Reference Intakes).*
Giving your cells the micronutrients they need to support optimal health is the guiding principle behind USANA's CellSentials. And USANA carries that idea through to the Prenatal CellSentials.*
It makes sense.
Pregnancy increases your nutritional needs. Your body is working harder than ever. And a fetus requires a wide range of nutrients to support healthy growth and development. But, most people already struggle to get proper nutrition through the diet alone. And between morning sickness, cravings, and food aversions, it can be even tougher during pregnancy. So, taking a lower-dose, one-a-day multivitamin and mineral prenatal supplement simply isn't enough.*
Science supports this idea. For example, observational studies have suggested that higher intakes of antioxidant vitamins, zinc, and selenium during pregnancy and early childhood may play a role in future respiratory and skin health.*
You and your baby deserve more. That's why the Prenatal CellSentials meet or exceed adequate intakes for most nutrients recommended for pregnant or lactating women by the Food and Nutrition Board at the Institute of Medicine. (See the tables for vitamins and minerals.)
Together, Prenatal Vita Antioxidant and Prenatal Core Minerals deliver safe and effective levels of the highest quality essential vitamins and minerals. You also get antioxidants and other vital nutrients that might be lacking in your diet. Plus, the unique InCelligence Complex provides powerful protection for healthy cells.*
When added to a balanced diet, Prenatal Vita Antioxidant and Prenatal Core Minerals will help you get the comprehensive nutritional support you need for the health of your future family.*
Expect More
Taken in the morning and evening, a daily dose of the Prenatal CellSentials delivers:
600 mcg folic acid (1000 mcg dietary folate equivalents)
25 mcg of vitamin D3 (1000 IU)
225 mg calcium
1000 mg vitamin C
30 mg thiamine
30 mg riboflavin
40 mg niacin equivalents
200 mcg vitamin B12
134 mg vitamin E
20 mg zinc
28 mg iron
240 mcg iodine
A Perfect Pair: Prenatal Vita Antioxidant and Prenatal Core Minerals
The Prenatal CellSentials are two products designed to work together to deliver the best daily nutrition for you and your developing baby. Prenatal Vita Antioxidant and Core Minerals provide important vitamins and minerals recommended for a healthy pregnancy by the American Pregnancy Association. You also will get added nutrition to help you maintain your energy level, support your immune system, and keep your body healthy to support a healthy delivery.*
The short story: You and your baby need a full range of micronutrients to support good health as well as normal growth and development from head to toe.* Below are some of the specific benefits you get from the individual nutrients in the Prenatal CellSentials:
Vitamin A/Beta Carotene 
Vita Antioxidant provides 9000 mcg (3,000 retinol activity equivalents [RAE]) of beta carotene and mixed carotenoids per day. The beta carotene form of vitamin A is a safe, non-retinoid form of this essential nutrient that poses no toxicity risk. The right balance of Vitamin A is important throughout the stages of fetal development. It supports the healthy formation of the heart and circulatory system, organs, skin, eyes, ears, limbs, as well as bones and teeth.*
What are retinol activity equivalents (RAE)?
You can get vitamin A from supplements in a couple different forms. Beta carotene or other carotenoids are considered the provitamin form, which means they must be converted to vitamin A in the body as needed. They are dietary precursors to retinal or retinol. However, sources like retinyl acetate are preformed vitamin A, which means they don't need to be converted by the body. These preformed sources are much more potent. The standard of measure for vitamin A is retinol activity equivalents (RAE), which reflects vitamin A activity as retinol after conversion. Twelve mcg of beta carotene is equal to 1 mcg of retinol. Other carotenoids have a higher conversion ratio.
Vitamin C 
Vitamin C is essential for helping the body make collagen. This protein is a building block for cartilage, tendons, bones, and healthy skin. Vitamin C also helps your body absorb iron properly and supports your immune system. The vitamin C in Prenatal Vita Antioxidant is USANA's proprietary Poly C® blend.*
Vitamin D
Vitamin D does more than help develop strong bones and teeth (which it does by aiding calcium and phosphorus absorption). Recent studies have also shown a positive correlation between maternal vitamin D status and healthy neonatal outcomes. This includes healthy birth weight and brain development. Daily intakes as high as 100 mcg (4,000 IU) during pregnancy have demonstrated a number of benefits for both mother and baby, including strong immunity. And continued vitamin D supplementation at 50 mcg (2,000 IU) per day has also shown to help reduce risk of infant deficiency during breastfeeding.*
Folic Acid/Folate
Prenatal Vita Antioxidant is an excellent source of 1,000 mcg of dietary folate equivalents (DFE) as folic acid. This equates to 600 mcg of folic acid—an amount that meets the recommendation by nutritional experts.*
Folic acid is one nutrient that is especially important to take prior to conception for normal neurological development.* Healthful diets with adequate folate may reduce a woman's risk of having a child with a brain or spinal cord birth defect.
Additional benefits for folic acid/folate include healthy birth size and weight, as well as healthy heart development. It has also been linked to maintaining healthy homocysteine levels, which is important for a healthy pregnancy.*
What are dietary folate equivalents (DFEs)?
Folic acid is a water-soluble B vitamin that converts to folate in the body. The NIH Food and Nutrition Board developed DFEs listed on supplement facts labels to reflect the higher bioavailability of folic acid than that of folate from food. One microgram DFE is equal to .6 mcg of folic acid from a supplement consumed with food.
Other B Vitamins
Biotin: Prenatal Vita Antioxidant is an excellent source of biotin. The rapidly dividing cells of the developing fetus require biotin to aid in regulating healthy cellular responses.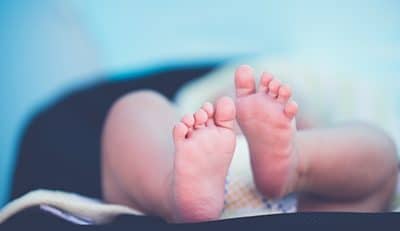 Many women—pregnant or not—turn to prenatal vitamins in hopes of getting their hair to grow. Biotin is the nutrient often associated with benefits for hair. However, data to back this up is lacking. Nevertheless, the health and volume of your hair is related to your overall nutritional status. Hormone status during pregnancy is also a factor, which can cause fluctuations in the amount of hair lost during and after pregnancy. So, taking a well-balanced multi—in addition to a balanced, healthy diet—may help you avoid the risk of deficiencies, which can include hair loss. It will not, however, reduce any hair loss associated with a normal pregnancy.*
Pantothenic acid: This B vitamin plays a role in tissue formation as well as metabolism, which is necessary for you to get energy from the foods you eat. It also supports muscle function and relaxation, which is important for supporting your body during pregnancy and birth.*
Vitamin B1 (Thiamin[e]): Thiamin helps maintain your energy levels. It supports fetal cellular health and brain development.*
Vitamin B2 (Riboflavin): Riboflavin supports energy levels, good eyesight, and healthy skin.*
Vitamin B3 (Niacin): Niacin helps promote healthy digestion, skin, and brain and nervous system development.*
Vitamin B6 (Pyridoxine): Pyridoxine helps support the normal brain and nerve development, as well as formation of red blood cells. It may also help relieve morning sickness.*
Vitamin B12 (Cyanocobalamin): Vitamin B12 supports development of the brain and nervous system. It also is needed for energy metabolism and red-blood-cell formation.*
Vitamin E 
Chances are good you need more vitamin E. It is estimated that 90 percent of people don't consume enough. So, supplementing can help you avoid deficiency. This essential, fat-soluble vitamin will help your body make red blood cells. It also supports muscle and nerve development, vascular health, and cellular fluidity. Vitamin E helps your body use vitamin K properly.*
Vitamin K
Vitamin K is useful for ensuring proper use of calcium in the body. It's also required for normal blood clotting.*
 Choline
Demand for choline during pregnancy and lactation is high. It must be consumed in the diet and most women typically don't get enough. But, it is often overlooked in prenatal formulations. At 102 mg per day, the Prenatal CellSentials delivers one of the most effective doses you can find.*
Choline plays a role in energy metabolism, liver health, and maintaining normal homocysteine levels. Most importantly, it provide building blocks for several important compounds needed for fetal development, particularly the brain.*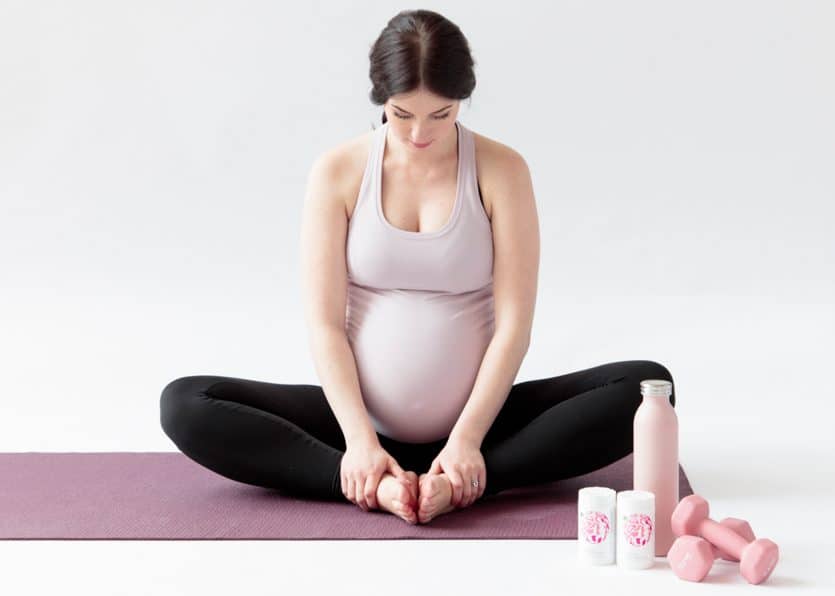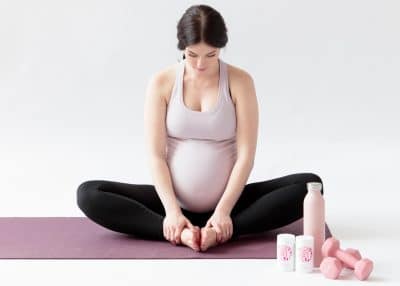 Iron
Maternal blood volume increases by nearly 50 percent during pregnancy. So, iron supplementation beginning by the second trimester is important for supporting the healthy production of red blood cells. These cells help transport oxygen and nutrients to the fetus. Maternal iron is also needed during pregnancy and lactation to provide the infant with sufficient iron stores to last through the first four to six months of life. After that period, supplementary feeding is usually recommended. Prenatal Core Minerals is an excellent source of iron. *
Calcium
Calcium is important for a healthy pregnancy and maintaining the mother's bone density. The mother's calcium status is also important for the baby. Calcium is transferred from the mother to the baby to help support the healthy development of bones, teeth, tissues, and muscles. On average, in the last trimester of pregnancy, 300 mg of calcium is transmitted to the fetus daily.*
Iodine
A woman's need for iodine increases considerably during pregnancy and while nursing. It's needed to support metabolism and maternal thyroid hormone production, which plays a role in healthy fetal growth. Some estimates state that iodine uptake by the thyroid gland increases by as much as 45 percent in pregnancy. Adequate iodine during pregnancy is absolutely vital for supporting healthy development of cognitive function in babies and children. It also helps build the skeleton. The Prenatal Core Minerals supplement delivers 240 mg of iodine per day—more than is provided by most other prenatals on the market.*
Magnesium
Another important nutrient that's often under-delivered by other prenatal supplements is magnesium. And most pregnant women don't get enough. Magnesium is needed to support healthy fetal growth. It supports calcium absorption for strong bones and teeth. And it's involved with glucose regulation and cardiovascular health, including supporting healthy circulation and blood pressure (that's already normal).*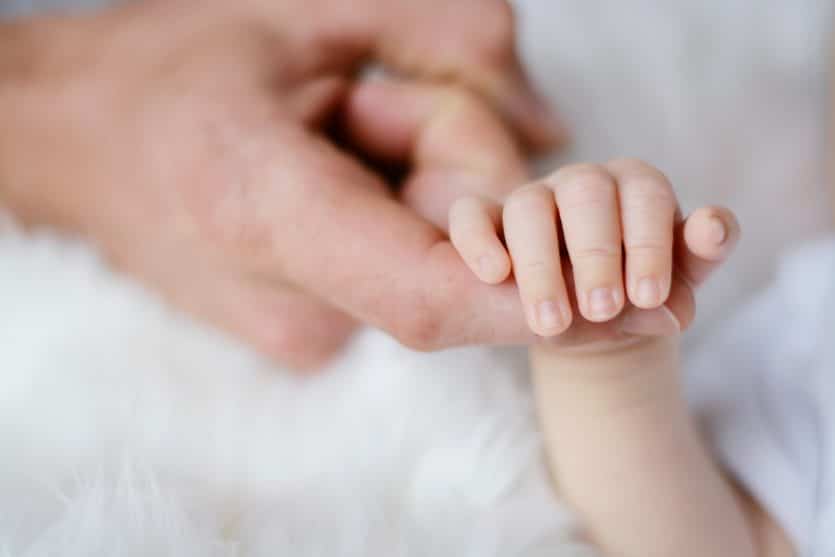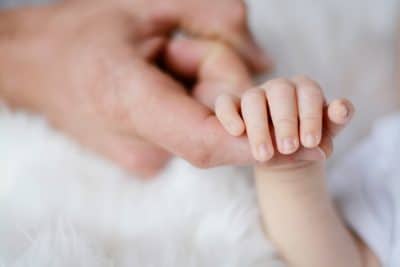 Copper
When taking iron, it's important to maintain a good balance with copper to support normal brain and nervous system development. Copper also supports healthy development of connective tissues and the central nervous system. This element aids in the production of red blood cells to help meet the mother's increased needs. Plus, it helps your body make melatonin, so you can get some sleep.*
 Zinc
Having enough zinc in your body, especially during the third trimester until you are finished nursing, is a key part of a healthy pregnancy. Zinc regulates the function of several key processes needed for healthy fetal growth and development. It supports nearly 100 different enzymes function throughout the body. It supports cellular stability and helps folate move across cell membranes. It supports healthy eyes, kidneys, muscles, skin, and bones. Zinc also serves as a necessary structural component of DNA-binding proteins that affect gene expression. It aids in the manufacture of heme and essential-fatty-acid metabolism.*
Chromium
Chromium is needed to help maintain already normal blood glucose levels.*
Selenium
Selenium intakes during pregnancy have been associated with a normal birth weight. It also supports healthy nervous and immune system development.*
Powerful Protection for Your Cells Helps a Healthy Pregnancy
There can be considerable oxidative stress generated in the body during pregnancy. If left unchecked, too much oxidative stress can damage cells, proteins, and other vital organic substances that are needed for healthy DNA. This makes antioxidant protection a key part of supporting a healthy pregnancy. Dietary antioxidants support cells' natural defense systems and can help protect against oxidative stress.*
Some research also indicates that the fetus preserves stores of some antioxidants. That makes these compounds available after birth to help protect cellular health.*
The Prenatal CellSentials help keep your cells healthy during pregnancy with a broad range of antioxidants. Many vitamins and minerals—including selenium, vitamins C and E—plus ingredients like coenzyme Q10, lycopene, and lutein provide antioxidant activity. And the InCelligence Complex supports your body's natural cellular defenses by encouraging your cells to produce their own antioxidants.*
L-cysteine HCl is another antioxidant found in the Prenatal CellSentials. One study has shown positive pregnancy outcomes when this nutrient is combined with folic acid. It also supports liver health. This is important for helping your body naturally process everything you eat and drink, as well as eliminating any chemicals or toxins.*
Beyond the Prenatal CellSentials
There are a few additional supplements to consider taking while you are pregnant.
Making sure you eat plenty of dairy products plus your Prenatal CellSentials may help you meet your daily needs for calcium, magnesium, and vitamin D. However, you might consider adding a separate supplement with these nutrients. Calcium is quite large as an ingredient, so a separate supplement is generally required to deliver the advanced amounts most women want. And as mentioned above, doses of up to 100 mcg of vitamin D have been shown to support positive pregnancy outcomes, so you could still safely add another 50 mg on top of the Prenatal Vita Antioxidant.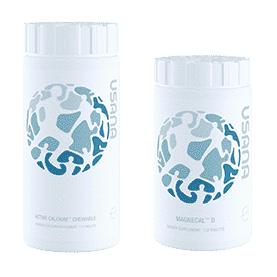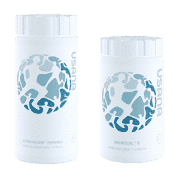 Check out USANA's Active Calcium Chewable for a calcium supplement that's easy on the stomach, or MagneCal D for a product with balanced levels of magnesium and calcium plus more vitamin D.
The American Pregnancy Association recommends pregnant women take at least 300 mg of DHA per day. Adequate omega-3 fatty acid intake during pregnancy has shown benefits for both mother and baby. For example, omega-3s help support a normal mood after you deliver. And passing DHA to baby has shown significant benefits for eye, lung, and cognitive function in childhood.*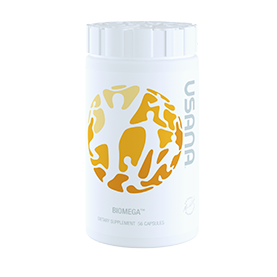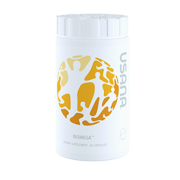 USANA's BiOmega supplement provides healthy levels of omega-3s from purified fish oil sourced from sustainable resources. It also provides an additional boost of vitamin D.*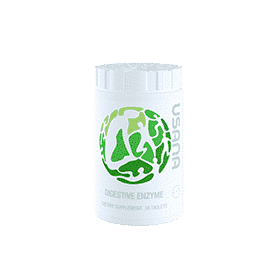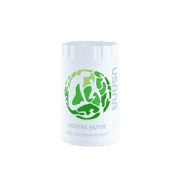 Some women also find Digestive Enzyme helps support healthy digestion during pregnancy.
Usage
Adults take two (2) tablets twice daily, preferably with food.
Keep out of reach of children. Consult your physician if you are pregnant, nursing, taking a prescription drug, or have a medical condition.
Ideal For
Women of childbearing age
Women who are pregnant or lactating
Women who need iron supplementation
Frequently Asked Questions About USANA Prenatal CellSentials
Why don't the Prenatal CellSentials contain potassium?
You won't find potassium (or phosphorus, sodium, or chloride) in the Prenatal CellSentials because most women get plenty from their diet.
*These statements have not been evaluated by the Food & Drug Administration. This product is not intended to diagnose, treat, cure, or prevent any disease.
Can't find what you are looking for? Please try your search again or submit a question here