Ask The Scientists was created to help individuals understand and master the science behind USANA's top-quality products. The company's focus has always been creating high-quality nutritional products that are built on one simple idea: if you feed the cells in your body exactly what they need, your health will benefit. This concept has continued to fuel USANA's endless drive to innovate and advance the science of cellular nutrition—putting a healthy, happy life within reach for all.
Along with developing some of the best health supplement products in the world, USANA is also educating the public about the human body, health, and how the company's products impact the body. You can find that information here on AskTheScientists.com. You can read about everything from quick answers to some of your questions on USANA products, to tips on how you can take control of your health.
Ask the Scientists Team
---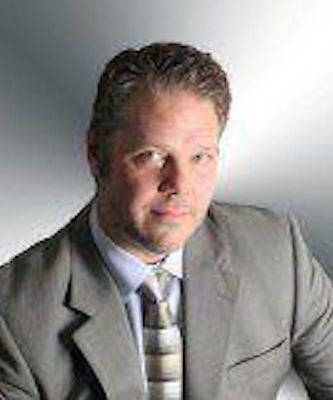 Russ Barton, MS, CNS, CISSN
Senior Nutrition Scientist
Russ earned his master of science in Nutritional Science from Brigham Young University in 1993 and a bachelor of science degree in Zoology, also from Brigham Young University (1988). Russ is also a certified as a nutrition specialist (CNS) by the Certification Board of the American College of Nutrition, and a certified as a sports nutritionist (CISSN).
Russ joined the USANA science team in 1997, after working as a licensed environmental health specialist, a health consultant for an international weight management company, and teaching nutrition courses at a local state college.
Russ has assisted in or co-authored several published scientific research papers. As part of his many roles at USANA over the years, he has written hundreds of research-related articles and answered over 120,000 health and product related questions. He currently manages science-related social media and a Facebook page, which has over 725,000 followers. A senior nutrition scientist in the Department of Health and Science Education, most people in USANA know him as the "Ask the Scientist Guy."
---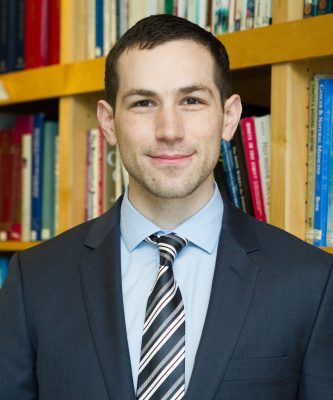 Austin Winegar
Senior Manager of Ask the Scientists
Since joining USANA in 2011, Austin has played an integral role in ensuring the safety and efficacy of USANA's products, product development, and growing Ask the Scientists.
Austin graduated from the University of Utah with a bachelor's degree in biology. In the field of science, his primary interests focus on sports nutrition.
When he's not at work, Austin enjoys mountain biking, skiing, hiking, and weight lifting.
---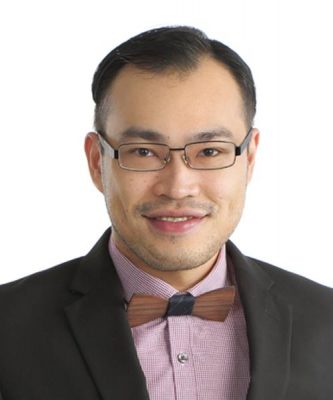 Kenny Tan
Director of Health and Science Education
Kenny earned his degree in Nutrition Science from the University of Malaysia. He is also a certified public speaker.
Kenny previously developed and managed health-and-nutrition training programs, and training materials primarily for Singapore, Malaysia, Hong Kong, and Thailand. His speaking and training style, and expertise in human nutritional science has made him a very sought-after speaker throughout Singapore, Malaysia, Hong Kong, United States, and Canada.
Kenny is well versed in six languages and has spoken at many local and international health events and seminars. He formally joined USANA's department of Health and Science Education in November 2017.
---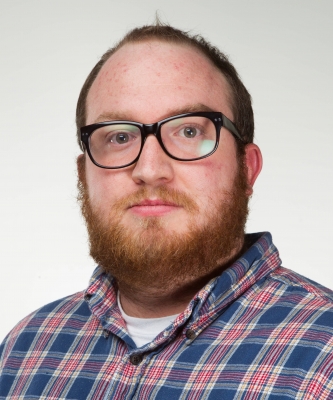 David Baker
Senior Managing Editor
David's background in print journalism (bachelor of science from Utah State University) led him to a job in USANA's creative department in 2009. Until 2017, he worked in USANA corporate communications, writing about many of the products launched—including USANA InCelligence Technology™ and USANA CellSentials™—and the science behind them.
This experience working on these scientific topics led David to move over to the Health and Science Education Team. Now he schedules, writes, and edits stories on www.AskTheScientists.com, and creates and coordinates the Nutrition Spotlight newsletter.
Outside of the office, he enjoys his pets, books, travel, premium cable television, sports, and overly fancy food.
---
Sydney Sprouse
Product Content Specialist
Science has been a life-long passion for Sydney Sprouse. It all started with the microscope her parents gave her for Christmas at age eight and the science spark continues to grow in her today.  She loves to learn why and how biological processes influence daily life, and working with the AskTheScientists.com team has given her an opportunity to continue her scientific education daily.
Sydney focuses her work on the product pages found at AskTheScientists.com. When she's not researching how USANA products can support a healthy lifestyle, she likes to spend her time playing with her toddler, biking, hiking, and listening to podcasts. She's an amateur watercolor painter and has dreams of going back to school.
---
USANA's Research and Development Team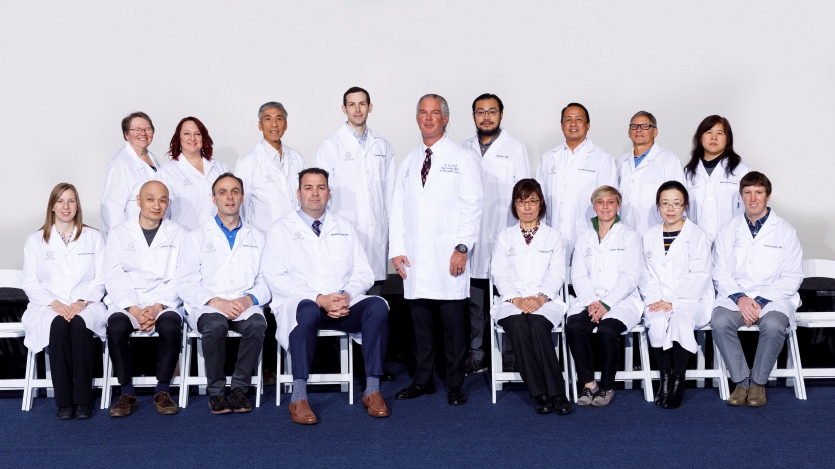 ---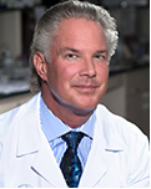 Rob Sinnott, PhD
Chief Scientific Officer
With more than 25 years of experience in biotechnology, life sciences, and nutrition, Dr. Sinnott is responsible for ensuring USANA remains at the forefront of unique scientific innovation.
Dr. Sinnott has been a chief scientific officer for over 15 years. He holds degrees in biological science and natural science, and a doctoral degree in plant sciences from Arizona State University. In addition, he completed postgraduate work at Harvard Business School, Wharton, University of Chicago, London Business School, Massachusetts Institute of Technology, and Hong Kong University of Science and Technology, which focused on strategic R&D management and leading product development.
---
Rolando L. Maddela, MPH, MD, CCRP
Executive Director of Global Health Education and Nutrition Research
Dr. Maddela has more than 38 years of experience in the field of public health which incorporates 16 years in the global dietary supplement industry. He taught at academic institutions, and worked with non-governmental organizations. He designed, implemented and evaluated many successful public health programs in the Southeast Asia Pacific region funded by prestigious international agencies.
Dr. Maddela has Public Health and Medicine Degrees. He has Master of Public Health with from the School of Public and Community Medicine, Hebrew University in Israel. He attended clinical trial course at the Bloomberg School of Public Health, Johns Hopkins University, and completed the Executive Leadership Program from the University of Oxford.
Dr. Maddela managed clinical studies with academic and research organizations to uphold USANA's reputation as a science-based company. He also leads science education to ensure compliant, positive message and provide an exceptional customer experience for USANA global customers.
---
Howard Gurney
Vice President of Product Development Process
For over 15 years, Howard Gurney has been a noteworthy leader in the nutritional and personal care industry, specializing in regulatory affairs, product development, and quality systems. With a master's degree in bioscience from Johns Hopkins University, both Howard's education and valuable experience have allowed him to hold various leadership roles throughout his career. His personal management style empowers Howard to effectively direct a team of nearly 100 employees in the United States and China.
Through his expertise in negotiating with government officials, he has achieved early product introduction into various markets, reduced registration timelines, and attained more competitive claims to differentiate products from the competition—all while focusing on the needs of the consumer. He prides himself in understanding all aspects of product development, enabling him to be remarkably resourceful, optimize processes, and remove redundancy.
---
Rachel Brewer, PhD
Director of New Product Research
Dr. Brewer joined USANA in 2016 as a senior scientist, with a background in molecular biology and nutrition. She completed her bachelor's degree in biological sciences at the University of Alaska Anchorage and her PhD at the University of Alabama at Birmingham. Her dissertation work investigated impacts of diet and nutrition on aging and longevity.
Dr. Brewer's interest in improving health through science led her to USANA. Since joining USANA, she has focused on all stages of product development, particularly products centered on the human microbiome—including research, design, and evaluation. She led the launch of the USANA Oral Probiotic, gives trainings and presentations internally and externally to associates, and guides new product development.
---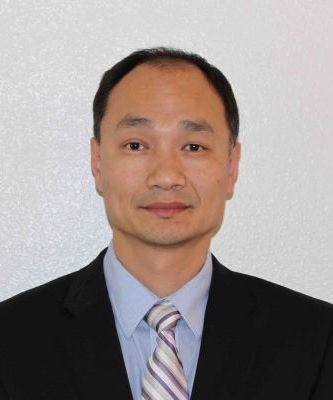 Jeremy Tian, PhD, MD
Director of New Product Research
Dr. Tian has a PhD in nutrition from Emory University and an MD in clinical medicine from Fudan University. Before he joined USANA in 2013, Dr. Tian worked for years as a scientist in basic biomedical research at Stanford University and gastrointestinal surgeon in China. He is the author of over 20 peer-reviewed research articles and several conference publications and editorials.
Dr. Tian's work at USANA uses his biological, nutritional, and clinical expertise for product innovation. His projects focus on research in Traditional Chinese Medicine and using that research to develop products in a variety of health areas.
---
Jim Eng
Director of Product Formulations
Jim has a degree in chemical engineering and over 38 years in the pharmaceutical and nutritional industry. Jim has worked in technical operations and manufacturing management in pharmaceutical production.
In 1996, Jim, his wife, and newborn daughter moved to Salt Lake City where Jim joined USANA Health Sciences. He has worked at various positions of increasing responsibilities in product manufacturing and product research and development.
---
Katie Burton
Sr Manager of Product Development
Katie received her bachelor's and master's of science in food science from Brigham Young University. She started her career at General Mills and worked on several product categories during her career. She was also part of an international joint venture between Nestle and General Mills.
Katie left General Mills after 13 years, and joined the USANA R&D team in March 2019. She has worked on several products for the Active Nutrition line, most notably the Active Nutrition Nutrimeal Whey and Soy Shakes.
In her spare time, Katie enjoys rock climbing, mountain biking, traveling, and spending time with her family.
---
Keijun Koh
Director of Product Development
Keijun has been showing her leadership in the development of supplement, food, and personal care products for almost 25 years. She holds a degree in pharmacology from Showa Pharmaceutical University in Japan, and she is a licensed pharmacist. She is also a cosmetic formulation chemist certified by the Institute of Personal Care Science in Australia. She is also member of the New York Society of Cosmetic Chemist and the American Oil Chemists' Society.
Keijun leads USANA's skincare product development, collaborating with the leading skincare manufacturing company in Japan, and successfully launched the Celavive skincare line globally in 2018. Keijun continues developing skincare products, working closely with USANA's marketing department to meet more personalized and market-driven product needs.
---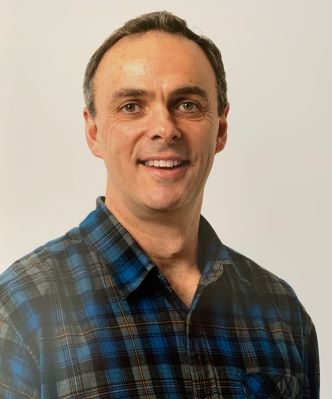 Mark Levy, PhD
Director of Product Validation
Dr. Levy's holds a PhD in human nutrition from Ohio State University and a master's degree in nutritional sciences from the University of Guelph. Dr. Levy has worked as a post-doctoral researcher at both the University of Central Florida and Oregon State University in conjunction with the Linus Pauling Institute.
Dr. Levy's career has focused on leading clinical research studies to investigate how nutrition interventions can support the health and well-being of people. He joined USANA's Research and Development team in 2011. His research at USANA has helped formulate and demonstrate the efficacy of many of USANA products.
Outside of work, he enjoys playing, watching, and reading about sports. He also enjoys gardening, restoring old machinery, and watching his kids grow.
---
Chuck Walton, MS
Lead Development Scientist
Chuck joined USANA's Research and Development team in 2017. He has a master's degree in marine science (focusing on microbiomes) from Nova Southeastern University, and a bachelor of science in microbiology from the University of Montana.
Chuck's professional interests are in understanding microbial communities, how they interact with humans, and how that, in turn, impacts human health. His goal is then to leverage microbiome, proteomic, metagenomic, and metabolomic data for new product development.
His personal interests lead him outdoors with friends and family. He likes hiking, biking, snowboarding, scuba diving, and photography.