Eye-Opening Tips About How to Take Care of Your Senses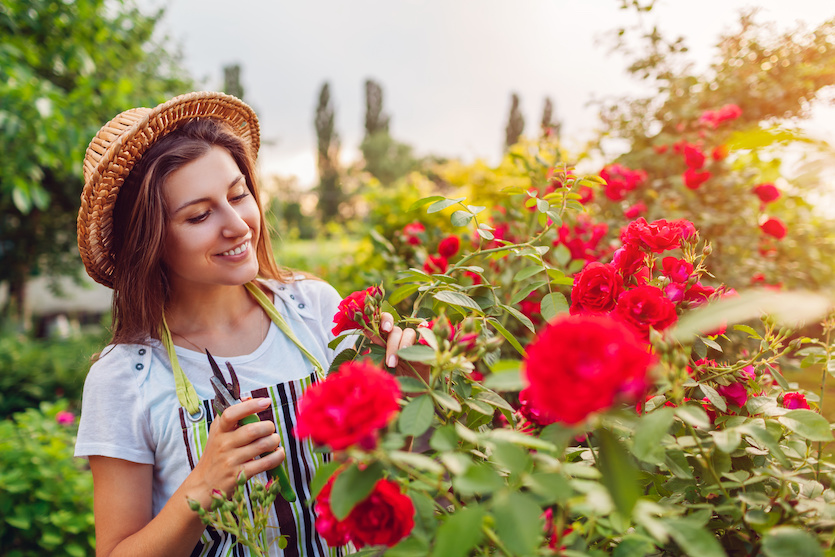 You're often advised to "stop and smell the roses." That's because experiencing and appreciating your surroundings' sensory inputs—rosy scents, burning sunsets, and soothing sounds—is peaceful and grounding. This mindful approach to life is enhanced by habits that help keep your senses sharp. In other words: learning how to take care of your senses helps your search for serenity.
The sections below will walk you through tips for caring for your senses, one by one. You may learn your healthy habits already form a foundation of care for your five senses that you didn't realize existed.
Touch
The top layer of the dermis and bottom part of your epidermis house sensitive touch receptors. That's why caring for your skin is essential to supporting your sense of touch. Try to incorporate these five skin-savvy lifestyle habits:
Secure Sun Protection: You can choose sunscreen, long-sleeve shirts, a floppy hat, or a combination of all three. Use whatever works best for you to protect your skin from the searing rays of the sun.
Eat Healthy to Achieve Skin Nutrition: Diet impacts your health from head to toe, inside and out. Opt for healthy, plant-focused meals and snacks to provide the nutritional skincare you need.
Avoid Burn and Injury: You probably don't need more of a reason than the pain you could experience. But avoiding injury will help maintain your sense of touch.
Stay Active: Moving your body helps so many aspects of your health. And skin is certainly one. A heart-pounding workout does wonders to help your circulation, which is great for your organs—including the skin.
Achieve Healthy Hydration: Drinking plenty of water is essential to maintaining your overall health, as well as supporting healthy skin. So keep sipping throughout the day—your skin will thank you.
Taste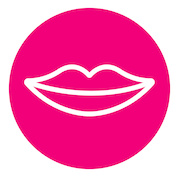 A lot goes into building the perfect palate—including understanding the connection between taste and smell. But maintaining the foundation of an optimal, healthy sense of taste starts with just three lifestyle tips:
Dish Up Variety: Trying new cuisines, seeking exotic flavors, and packing your diet with a variety of foods keeps your sense of taste sharp. Making your food pop with a variety of spices can also help you avoid over-salting or excessive sweetening your diet. With interesting, diverse flavors, you won't hamper your palate with too much salt or sugar.
Watch Your Mouth: Taste is on the tip of your tongue—and all throughout your mouth, too. Maintain solid dental hygiene (yes, that includes flossing) and check in to see what your tongue might be telling you about your health. Going to see your dentist a couple times a year is also helpful.
Don't Smoke: You know smoking is horrible for your overall health, and it especially wreaks havoc on your sense of taste. Smoke a tasty brisket, but avoid smoking cigarettes.
Smell
Your sense of smell is pretty resilient, but healthy habits can also help protect it and the connection it has to taste. Your sense of smell is also helped by maintaining a varied diet and practicing adventurous eating. Smoking is about the worst thing you can do if you're trying to optimize your sense of smell—especially how it mixes with taste to help you fully experience flavors.
Sight
It's time to open your eyes to five of the best lifestyle additions that will help you care for your sense of sight. And it will come as no surprise that they all revolve around keeping your eyeballs as safe and stress-free as possible.
Take a look:
Eat Eye-Supporting Foods: Large, well-conducted studies have drawn a bright line between certain nutrients and supporting eye health. Your healthy, plant-forward diet will help you acquire many of the most important eye-supporting nutrients.
Shade Up: Sunglasses are really cool. They're also a fashion statement with an eye-health function. Your eyes, like your skin, need protection from the sun. The best way is to slap on some awesome shades.
Consider Your Screen Time: Some sights strain your eyes more than others. The screens that dominate modern life just happen to be super stressful for our eyes. So limit screen time, or think about some glasses that help block some of the harsh blue light shining from your phone or computer.
Make Friends with Your Eye Doctor: You don't have to invite him or her over for dinner, but they are very helpful for maintaining your sense of sight. Make sure to keep your yearly optometrist appoints.
Shield Your Eyes from Harm: Everything from fingers to metal fragments can hurt your eyes—and, thus, your vision. When you're playing sports or working with potentially dangerous materials (like wood chips, screws, or chemicals), wear the proper eye protection. Donning some safety glasses or goggles might make all the difference for the health of your eyes.
Hearing
You can only beat your eardrums so much before your hearing is impacted. Instead of testing your auditory equipment, stick to a couple of obvious, but helpful, healthy hearing habits.
First, keep the volume down. Avoiding exposure to loud noises is probably the best way to help maintain good hearing. That means you may need to seek the quite comfort of hushed hobbies.
And, if you can't avoid it, try the second habit: cover your ears. You can still rock out at a concert, work with loud machinery, or enjoy other cacophonous activities as long as you protect your eardrums.
https://askthescientists.com/wp-content/uploads/2021/07/AdobeStock_212940735-copy.jpeg
236
835
David Baker
David Baker
2021-07-22 17:00:26
2021-07-27 09:44:37
Eye-Opening Tips About How to Take Care of Your Senses