CellSentials: What You Need to Know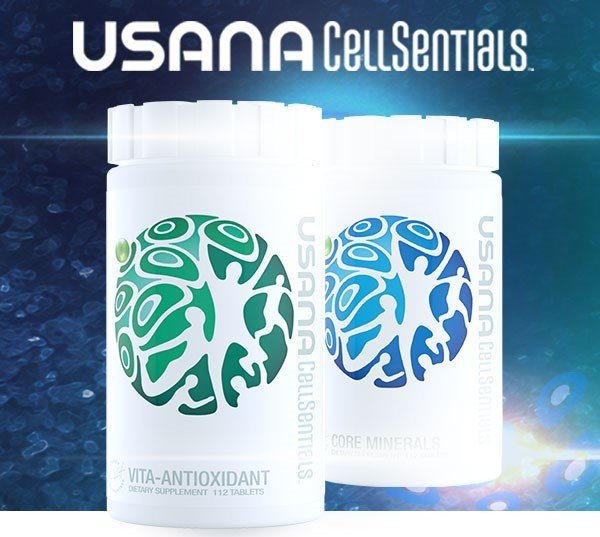 The CellSentials are USANA's flagship nutritional supplement: a combination of both the Vita Antioxidant and Core Minerals products.
The CellSentials cellular nutrition system supplies optimal amounts of vitamins, minerals, phytonutrients, and more. The proprietary InCelligence Complex in Vita-Antioxidant goes beyond delivering optimal nourishment to also activate cells' endogenous antioxidant protection and mitochondrial renewal support.*
This unique combination delivers enhanced support for mitochondrial renewal with nutrients that target the cell-signaling pathway that initiates mitophagy, which breaks down and removes damaged mitochondria left behind in the cell after the production of adenosine triphosphate (ATP), or cellular energy. This helps preserve cellular efficiency for optimum cellular energy production.*
Formulated to not only prevent deficiency diseases, the CellSentials provide advanced levels of micronutrients to retain optimal health and energy levels. The CellSentials are a four-part formula that contain:
Essential vitamins and minerals;
Antioxidants;
Other beneficial building blocks and cofactors for the body;
A unique InCelligence complex that helps activate the body's own natural defense and health mechanisms.
*These statements have not been evaluated by the Food & Drug Administration. This product is not intended to diagnose, treat, cure, or prevent any disease.
Can't find what you are looking for? Please try your search again or submit a question here