Celavive® Exfoliating Scrub+Mask
Get a Naturally Ageless Glow with Celavive® Exfoliating Scrub+Mask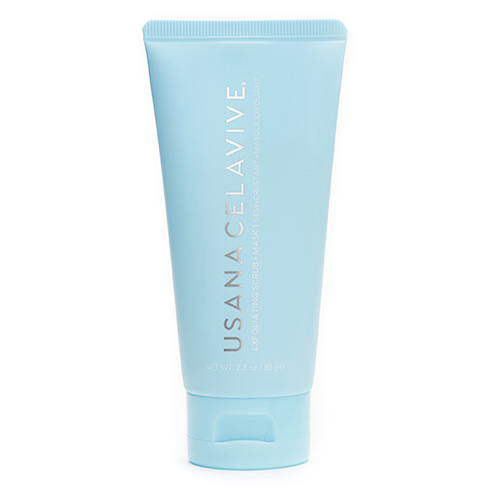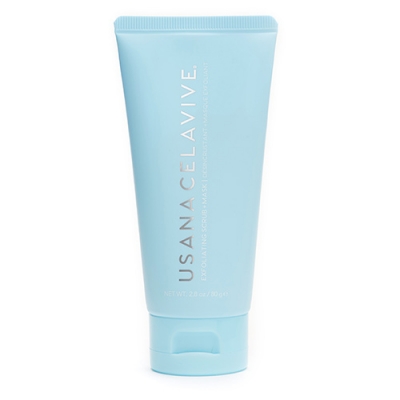 Celavive Exfoliating Scrub+Mask
Multitasking scrub and mask combination removes dead skin, dirt, and oil; refines complexion; and protects against the visible effects of pollution.
Seeing a lifeless complexion when you look in the mirror can leave you feeling less than confident. Your skin could look dull if pollution from urban environments, lingering dirt, and dead surface cells build up. Eliminating the grime is the key to a radiant reflection. Now, the Celavive Exfoliating Scrub+Mask can help you take your complexion from lackluster to luminous in minutes.
The dual-action scrub and mask provides immediate and long-lasting benefits. It deep cleans and detoxifies after each use. And, it promotes healthy-looking skin by supporting cell turnover and defending against the visible effects of pollution. This helps reveal your ageless beauty in three ways: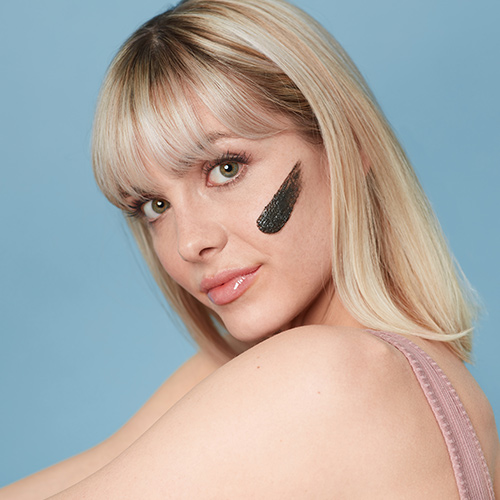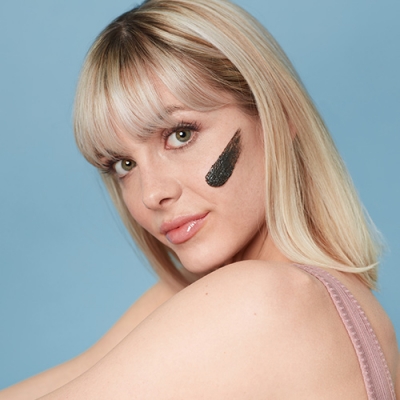 Improves skin's texture and minimizes the appearance of pores for a smooth, refined complexion
Reduces appearance of dark spots and discoloration for even skin tone
Visibly renews skin's firmness for a naturally youthful-looking appearance
Exfoliating Scrub+Mask is safe for all skin types. Gentle hydrogel beads and charcoal help remove dirt, oil, and dead skin. At the same time, a unique mix of plant-based extracts, including the Olivol® Botanical Blend, revives radiance and shields your skin from the visible side effects of air pollution.
A few times a week, apply the Exfoliating Scrub+Mask to clean, dry skin and massage in circular motions. (You can add a little water if you'd like an even gentler scrub experience.) The product goes on dark grey and will lighten in color as you use it.
On busy days, you can scrub, rinse, and go. When you have more time, leave it on for 10 to 15 minutes for a purifying mask treatment. Rinsing will reveal skin that looks polished and vibrant and feels soft and refreshed.
After using Celavive Exfoliating Scrub+Mask, your skin will be free from any dead skin cells or impurities that might block absorption of your remaining skincare products. Follow with the rest of your Celavive treatment products and the moisturizer that's right for your skin type.
Polish and Purify for Pore Perfection
Your face is covered with pores—two types, in fact. There are sweat ducts that excrete perspiration and toxins. And there are follicles, where hair comes through and most of your sebaceous glands are found. Sebaceous glands are responsible for producing sebum—an oily substance that hydrates and protects your skin.
Your pores play important roles in keeping your skin healthy. But they can become blocked with excess sebum, dirt, dead skin, or sweat. This can cause blackheads and also make your pores wider and more visible.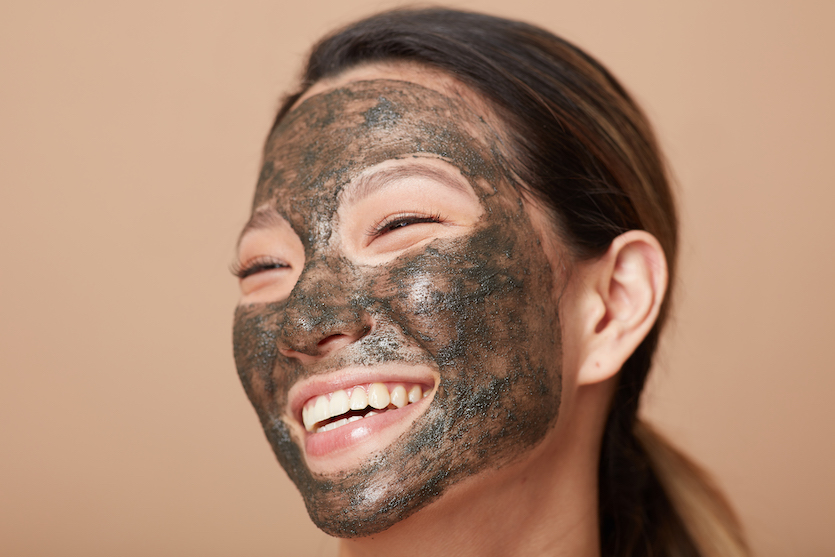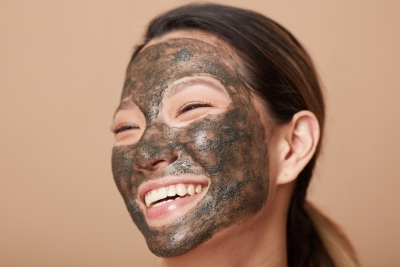 Fortunately, your skincare routine can help refine the appearance of your pores. Start by choosing non-comedogenic makeup and skincare products. That means they're formulated with ingredients that won't clog pores. It's also important to cleanse your face in the morning and evening.
Exfoliating Scrub+Mask is a great addition to your pore-perfecting skincare routine. The dual-action power helps prevent clogs and make your pores less noticeable.
A Gentle Scrub That's Safe for All Skin Types
Unlike some scrubs, you can use Exfoliating Scrub+Mask to regularly exfoliate dead, dry, flaky skin for a smoother, brighter appearance.
Other scrubs use harsh exfoliants like apricot kernel shells, which can cause microtears that may damage your skin barrier, leaving it vulnerable. The hydrogel beads in Exfoliating Scrub+Mask are extremely gentle and won't damage or irritate skin. They're made from a naturally pliable glucomannan fiber (from konjac root) coated with a soft gel.
The hydrogel beads are unique because they absorb excess oil and impurities and replenish moisture as they exfoliate. And, because they're plant-based, they're 100 percent biodegradable. So, the beads are gentle on your skin and kind to the planet (unlike scrubs that use plastic microbeads—which are now banned in the United States).
A Detoxifying Mask Deep Cleans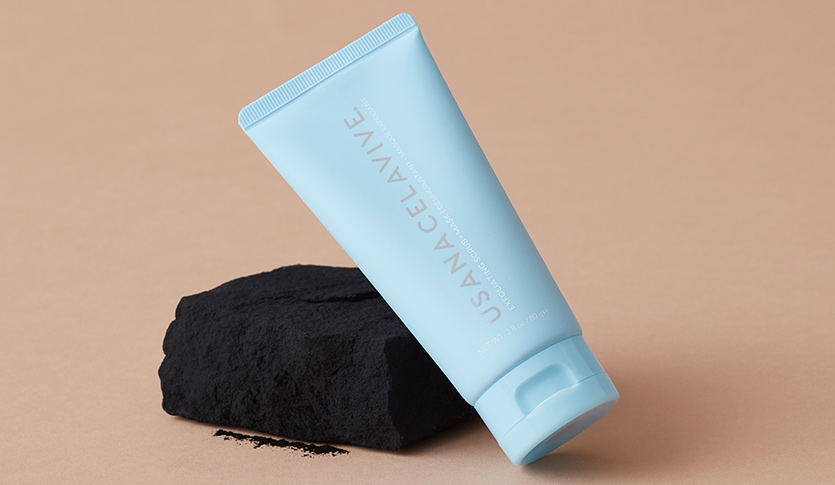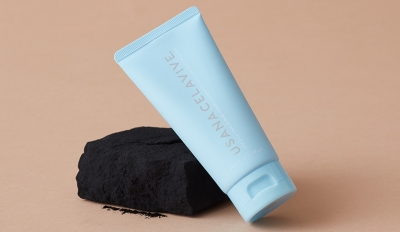 As a mask, the 2-in-1 formula of Exfoliating Scrub+Mask also pulls lingering impurities from deep within your pores to make them less visible.
Enlarged pores are a common skin complaint. And large pores aren't only vexing. They're also associated with more severe skin wrinkling, which can make you look prematurely older. Often, pores are stretched out when dirt or excess sebum is not sufficiently cleansed by regular face washing. A deeper clean is needed to maintain a refined appearance.
Charcoal is effective for detoxifying your pores to renew healthy-looking skin. It's delivered along with a mineral-rich sea silt (a clay-like substance with fine particles) to nourish your skin as it purifies. Simply leave the mask on your face for up to 15 minutes. It will help pull excess oils, sebum, bacteria, or other impurities from your pores. When you're done, you'll see clear, clean skin that feels refreshed and energized.
Celavive Exfoliating Scrub+Mask delivers visible beauty benefits quickly. After only one use, skin analysis shows the look of less dead skin on the surface, increased smoothness, and smaller pore size.
Before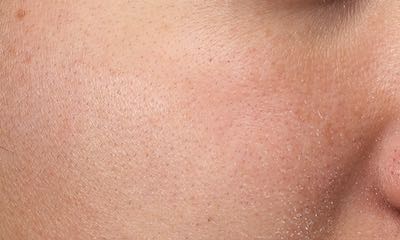 After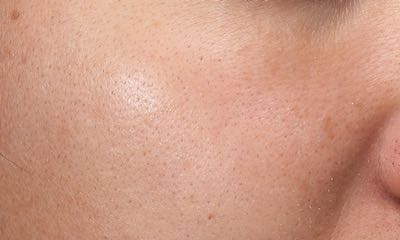 Regular Use Renews Your Naturally Ageless Glow
Using a scrub with gentle ingredients that won't damage your delicate skin is one way Exfoliating Scrub+Mask helps protect your healthy glow. But it's not the only way. Specialized ingredients in the product also revitalize a dull-looking complexion with hydrating extracts that support the skin's natural renewal process.
Hydration is vital for a dewy, fresh-faced look. USANA's Olivol Botanical Blend is included in the Exfoliating Scrub+Mask to infuse your skin with long-lasting moisture. The exclusive blend delivers 24 hours of hydration by helping your skin attract and hold water like a sponge. Restored moisture will leave your skin feeling soothed and refreshed after you rinse. And maintaining moisture is essential for keeping your skin barrier healthy, soft, and smooth.
Saccharide isomerate is another hydration helper that promotes renewed radiance. This natural sugar is isolated from a marine-sourced microorganism found on the shore of a river in France. It penetrates deeply to support your skin's natural ability to replenish moisture and stay hydrated longer. The sugar also makes exfoliation with a scrub more effective by stimulating your skin's natural renewal process.
Your skin has distinct layers. And over the course of about 28 days, cells move from the deepest layer all the way to the top, where they are shed. This turnover process is vital for maintaining healthy-looking skin. However, the process can work less effectively as you age. The slowdown is also influenced by other factors, including changes in hormone balance or nutrient deficiencies. If the dead skin cells on your face aren't shed, it can cause your skin to look dull and prematurely older.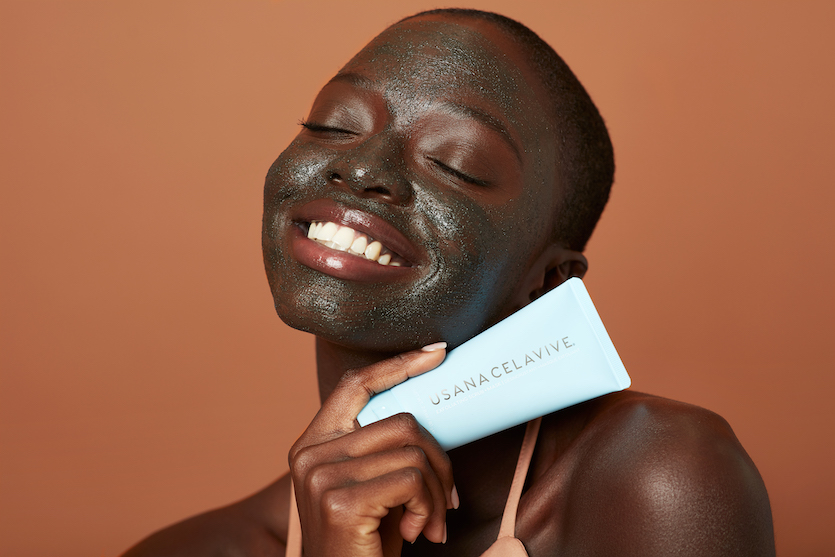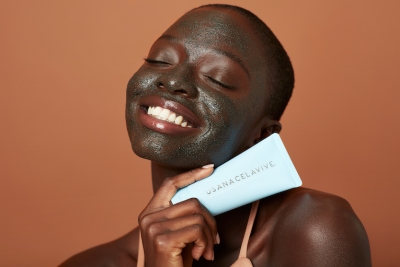 You can help loosen the dead, dry skin, so it's removed more easily. When applied topically, the saccharide isomerate acts like a natural sugar in your skin that promotes cell turnover. It works to weaken the bond of dead skin cells that are ready to be shed with the healthy layer below.
By weakening the adhesion of the dead surface skin cells, this ingredient dramatically increases exfoliation. It offers similar action to alpha-hydroxy acids or other chemical exfoliants. But it is much gentler on skin and generally won't cause sensitivity.
Replenishing moisture and supporting a healthy rate of cell turnover will help ensure a refreshed appearance as your skin renews itself. Dry flakes will be banished. And your complexion's natural glow will increasingly shine through as you continue to use Exfoliating Scrub+Mask over time.
One study found after using saccharide isomerate for four weeks, skin appeared measurably smoother with pores less visible. And applying N-acetyl glucosamine (one of the two sugars that make up the ingredient) to the skin has also shown promise for reducing the look of dark spots or discoloration, improving the appearance of overall skin tone.
Celavive Exfoliating Scrub+Mask is Your Skin's Pollution Solution
Your skin is constantly exposed to air pollution. And while the pollutants are usually invisible to the naked eye, exposure can eventually show up on your complexion.
What are the sources of air pollution?
Air pollution is all around you—inside and outside. Cars, industrial facilities, building materials, smoking, and even natural events like forest fires and volcanoes can release pollutants. Some of the most common sources are:
UV rays, especially when they interact with other compounds in the air
Compounds and small particles released from burning coal, oil, gasoline, trash, tobacco, and wood
Chemicals released from common items in your home or office, like solvents, paints, adhesives, cleaners, pesticides, and insect repellents
The World Health Organization reports nine out of 10 people around the world live where air quality exceeds guideline limits. Even some of the most advanced countries can still have pollution levels above quality targets. That's bad news for your health and your skin.
Your skin barrier is the outermost layer of your skin that's exposed to the environment. A strong barrier is vital for skin that looks healthy, hydrated, and youthful. It protects your skin's vibrance by keeping toxins and allergens out and holding moisture in.
A 2017 review article summarized the effects repeated exposure to air pollution can have on your skin barrier. It reported that high levels of pollution can overwhelm your skin barrier's natural defenses and cause excessive oxidative stress. Eventually, that stress can damage your skin's integrity and balance.
A disrupted skin barrier spells trouble for your complexion:
Skin can become dry, sensitive, and irritated.
Dark spots or discoloration may appear.
Skin may start to look prematurely older, with visible sagging and wrinkles.
You can protect yourself from the pollution problem on two fronts. On the inside, you can support your skin's defenses by eating a diet rich in antioxidants and essential nutrients, including B vitamins.
On the outside, you can defend your skin from pollution by shielding it with smart sun protection. And by applying targeted ingredients specifically designed to help block the visible effects of pollution.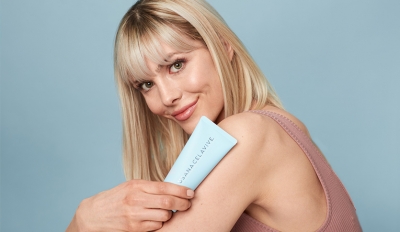 The ingredients in Celavive Exfoliating Scrub+Mask are your skin-saving pollution solution.
In addition to the charcoal powder, which helps absorb surface-level pollutants, Camellia japonica flower extract offers distinct anti-pollution benefits. The hardy red flower is able to grow in the snow of its native Korea and Japan. It's known by many names: rose of winter, Japanese camellia, Tsubaki, or DongBaek. The bloom is rich in protocatechuic acid—a potent polyphenol (a type of phytonutrient).
Camellia japonica extract supports a youthful look and feel by improving skin hydration and softness. It also offers excellent protective power with antioxidants that neutralize oxidative stress caused by exposure to pollution.
These protective powers have real, visible benefits. Free radicals generated by pollution can cause skin to look prematurely older. By reducing the visible effects of free radicals, Camellia japonica can help diminish the appearance of photoaging and maintain skin's firmness.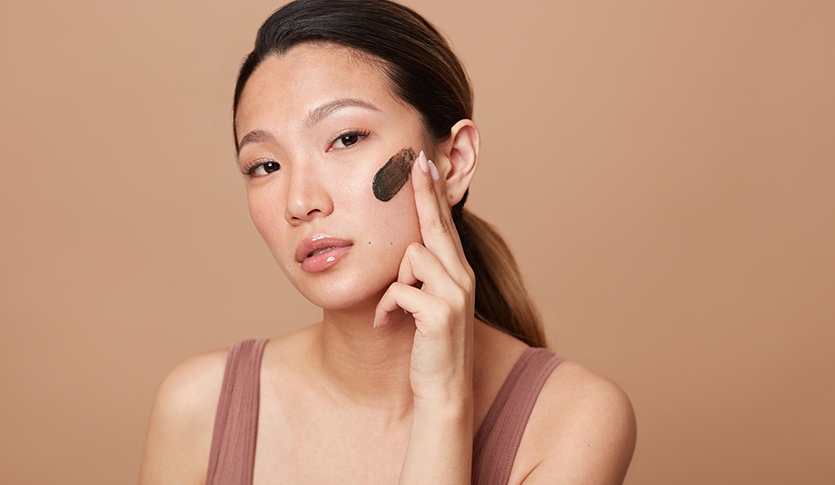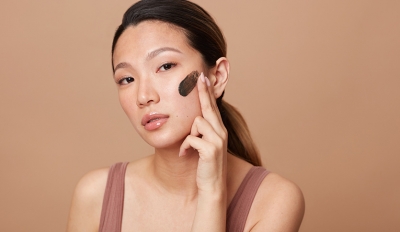 Continued use will result in skin that looks and feels noticeably younger. Research conducted in a heavily polluted urban center in Korea revealed a significant reduction in the appearance of skin wrinkles after participants applied a lotion containing Camellia japonica for eight weeks.
Even in the face of heavy pollution, the Exfoliating Scrub+Mask will protect against the look of premature aging. It cleanses away dirt without stripping vital moisture, and banishes dry, dead skin for a flawless appearance. The mask and scrub also helps maintain skin's visible firmness and elasticity.
Seeing a lifeless complexion reflected in the mirror is a thing of the past. You'll love the way your skin looks when you use Celavive Exfoliating Scrub+Mask as part of your weekly skincare routine.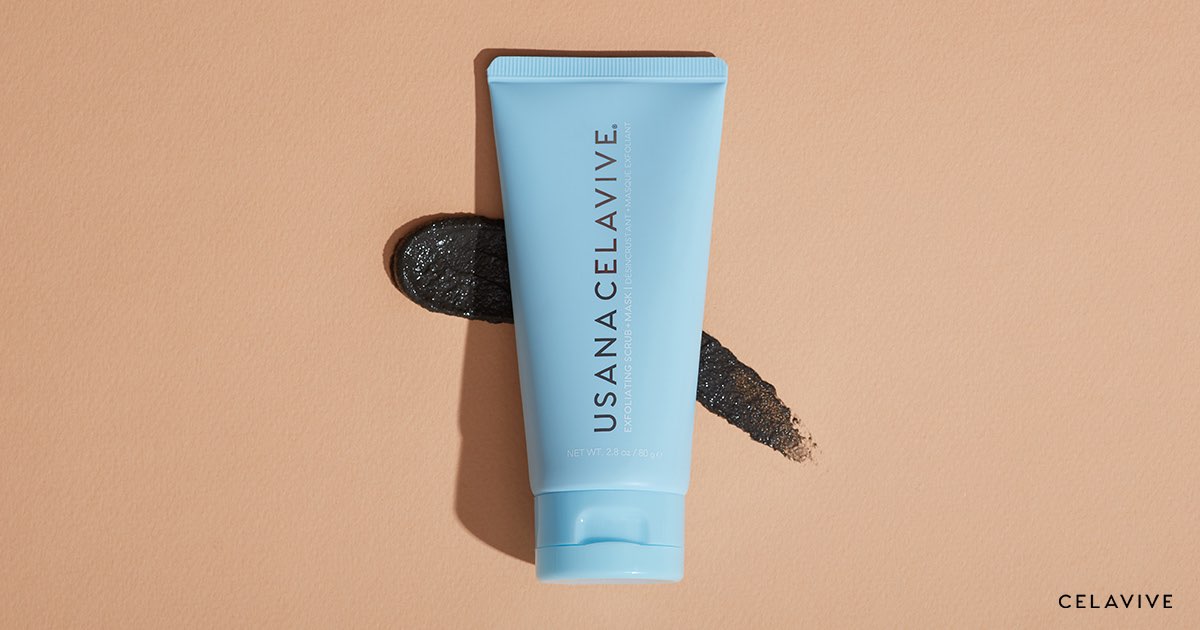 Key Ingredients
Olivol Botanical Blend
Glucomannan
Charcoal
Saccharide Isomerate
Camellia Japonica
Usage
Directions: Apply generously to face and neck in gentle, circular motions. Rinse thoroughly and pat dry. For deeper purifying benefits, leave on for 10–15 minutes before rinsing. For best results use 3–5 times per week.
Caution: Store in a cool, dry place. Avoid contact with eyes. Discontinue use if irritation occurs. Keep out of reach of children. Do not swallow.
Ideal For
Celavive Skincare Regimen
Frequently Asked Questions About Exfoliating Scrub+Mask
How long will it take to see results after exfoliating?
You will see immediate improvements in radiance, texture, and reduced dry skin after only one use. And the visible benefits of using Exfoliating Scrub+Mask will increase over time. Pores will continue to look more refined and skin will appear smoother after about one month of consistent use. You should also begin to notice reduced appearance of lines and wrinkles and less visible dark spots or discoloration after approximately two months, when used as directed.
Should I exfoliate before or after cleansing?
For best results, use Exfoliating Scrub+Mask after cleansing and before using Perfecting Toner.
Can I recycle my empty Exfoliating Scrub+Mask tube?
The Exfoliating Scrub+Mask tube and lid should be recyclable if disposed of according to requirements set by recycling facilities available in your area.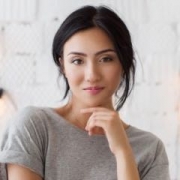 Why Your Skin Microbiome is Important—And 5 Ways to Protect It
You are covered in microbes. But these members of your skin microbiome have benefits. Discover what your skin flora does for you and how to keep it diverse and thriving.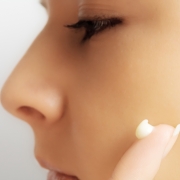 5 Tips for an Effective, Simple Skincare Routine on the Go
Your busy life doesn't leave a lot of room for pampering. But skincare isn't an extravagance. A simple skincare routine is a healthy habit that's essential for your overall well-being.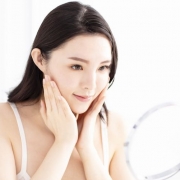 Scrub to Shine: Your Guide to Exfoliation
Learn what exfoliation is, and which approach to exfoliating will work best for your skin type.
Can't find what you are looking for? Please try your search again or submit a question here