Live Healthy and Happy with USANA® Vitamins and Supplements
You deserve a healthy body and a happy life. And giving your body the nutrition it needs to thrive is an important act of self-care. But, let's face it, sometimes it's not so easy to eat the way you know you should. Fortunately, it is easy to show your body some love every day. Give it quality USANA vitamins and supplements to ensure you get the right nutrition to help support your overall health.*

USANA Vitamins and Supplements for Your Health Goals
Health begins at the cellular level. And your cells need a variety of important micronutrients to support the many functions they perform. USANA offers a wide range of vitamins and supplements you can use to create a daily nutrition routine designed to help support your health and wellness goals.
Need help deciding where to start? Take the product advisor quiz to get you thinking about your top health priorities. After you answer a few questions, you'll get a recommendation for the two most important USANA Nutritionals for your needs.
---
ESSENTIAL NUTRITION
The USANA CellSentials™ and HealthPak™ provide a strong foundation of essential nutrition to feed your cells, where true health begins.*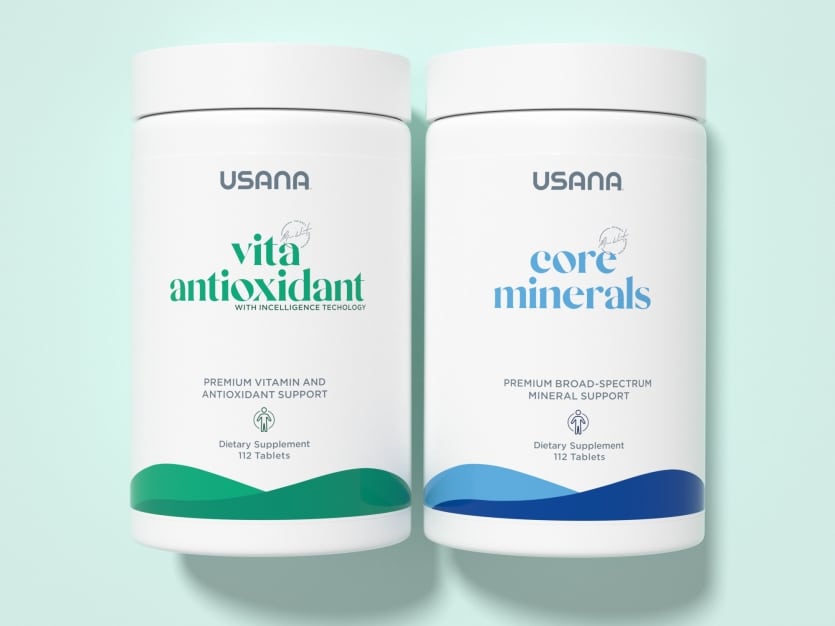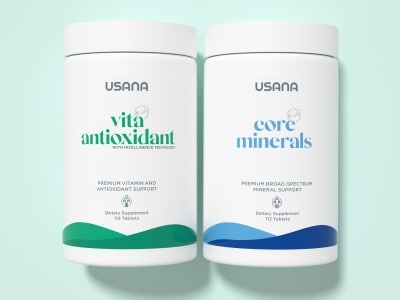 Key vitamins, minerals, antioxidants, and other micronutrients that help your body function at its best. Discover for yourself why the CellSentials earned a 5-star rating in the NutriSearch Comparative Guide to Nutritional Supplements—the guide's highest rating.*
Convenient morning and evening packs of the CellSentials plus MagneCal D™ for additional calcium, magnesium, and vitamin D. The pack also includes the exclusive CellSentials Booster to provide advanced nutrition to protect against the stresses of a modern lifestyle.*
Essential nutrients to supplement your busy life. Two unique packets are designed to work with your body's natural circadian rhythms. You'll enjoy a full day of energy and have peaceful night's sleep.*
---
OPTIMIZERS
A range of Optimizers delivers targeted nutrition to support your unique health needs.*
Cardiovascular System
Includes your heart, blood vessels, arteries, veins, and capillaries. Circulates blood, which carries nutrients, oxygen, and blood cells through the body.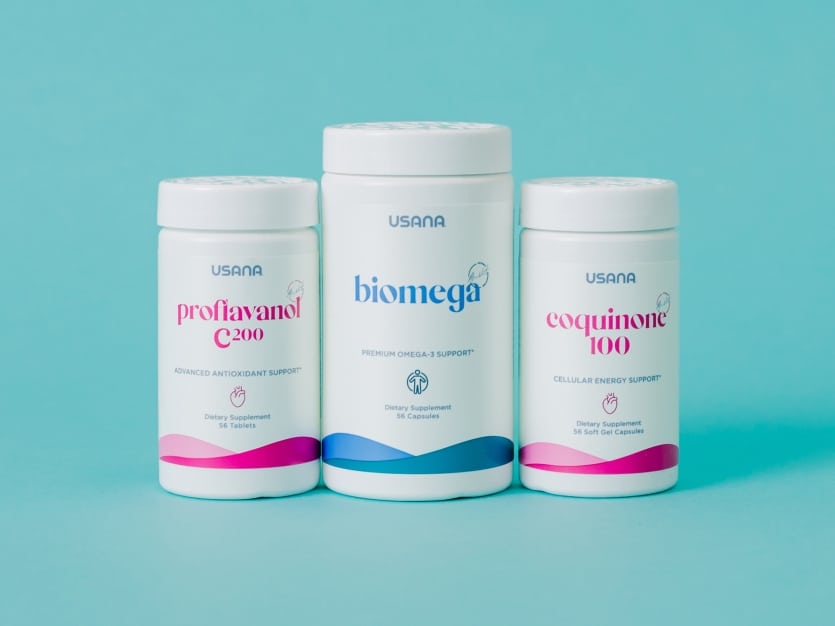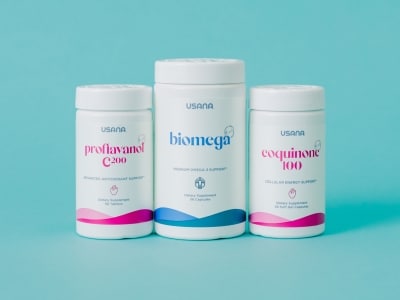 Proflavanol® C100 | Proflavanol C200
Supports healthy cardiovascular function with an antioxidant blend of grape-seed extract and Poly C®–USANA's exclusive vitamin C blend. Also supports immune and skin health.*
Keeps your heart beating strong by supporting the production of cellular energy with coenzyme Q10 and alpha-lipoic acid. Also supports the function of many other organs, and acts as an antioxidant.*
Cellular Function
Cells are the fundamental molecules of life that have unique functions in every part of the body.
Promotes healthy cell membranes with omega-3 fatty acids plus vitamin D to support many aspects of your health—including heart, brain, eye, skin, immune, and joint health. Also vital for healthy pregnancies.*
Supplements your sunshine to support overall health, including supporting strong bones, along with cardiovascular and immune function.*
Promotes daily wellness by supporting healthy immune responses, even during times of stress, with a unique blend of beta-glucans from mushrooms and baker's yeast, plus zinc.*
Provides an occasional boost to your immune system with a blend of Poly C, echinacea, elderberry, and zinc in a tasty drink mix.*
Nervous System
Collects and processes information from inside and outside the body and sends messages that direct functions throughout the body.
Supports eye health and vision by protecting against damage caused by blue light from sun and screens with lutein, zeaxanthin, vitamin C, and bilberry. Also supports brain and skin health.*
Supports cognitive performance and helps maintain brain health with a unique blend of botanicals, including American ginseng, Bacopa monnieri, and coffee-fruit extract.*
Skeletal System
Provides strength and support for your body and allows for a wide range of movement.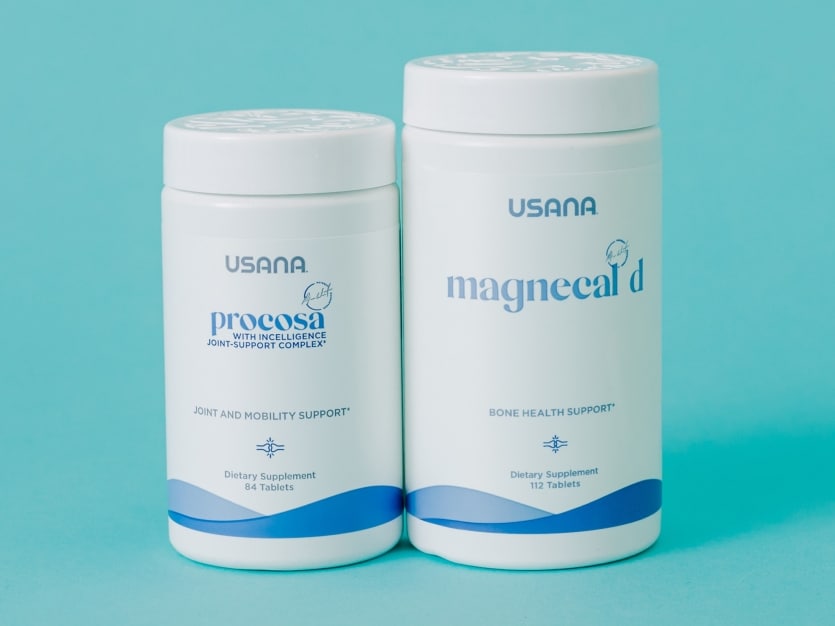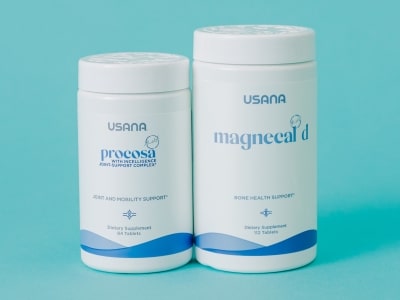 Supports strong bones with an equal amount of magnesium and calcium, plus vitamin D. Also supports muscle function, energy metabolism, and cardiovascular health.*
Helps maintain joint health and function with vegetarian glucosamine and a highly absorbable form of curcumin. Also supports skin health.*
Supports healthy bones and cardiovascular function by helping your body direct calcium where it belongs. An important partner for calcium supplements.*
Supports bone health in a stomach-friendly chewable tablet that delivers calcium, magnesium, and vitamin D. A great option for pregnant women to help boost their calcium intake.*
Endocrine System
Group of glands that produce hormones, the chemical messengers that regulate a number of functions in the body.
Supports healthy sleep and wake cycles with melatonin, so you can get the sleep you need.*
Supports women's transition through menopause with a unique blend of phytoestrogens, including soy isoflavones.*
Supports men's prostate health and overall wellness with a blend of saw palmetto, lycopene, and soy isoflavones.*
Test your knowledge about USANA Optimized Nutrition products
---
DIGESTION/DETOX
Specialized supplements to optimize your digestive health and help your body detoxify*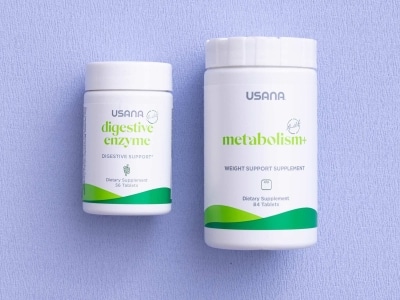 Supports healthy liver function and balances natural detoxification processes with choline, biotin, and a unique blend of phytonutrients that includes turmeric, milk thistle, broccoli, and more.*
Supports digestive function and promotes regularity by providing two well-studied strains of beneficial bacteria to help maintain a healthy gut microbiome.*
Helps alleviate occasional discomfort after meals and promotes efficient digestion with a wide range of digestive enzymes plus artichoke extract.*
---
MOTHER/CHILD
Nutrition designed to meet the needs of all generations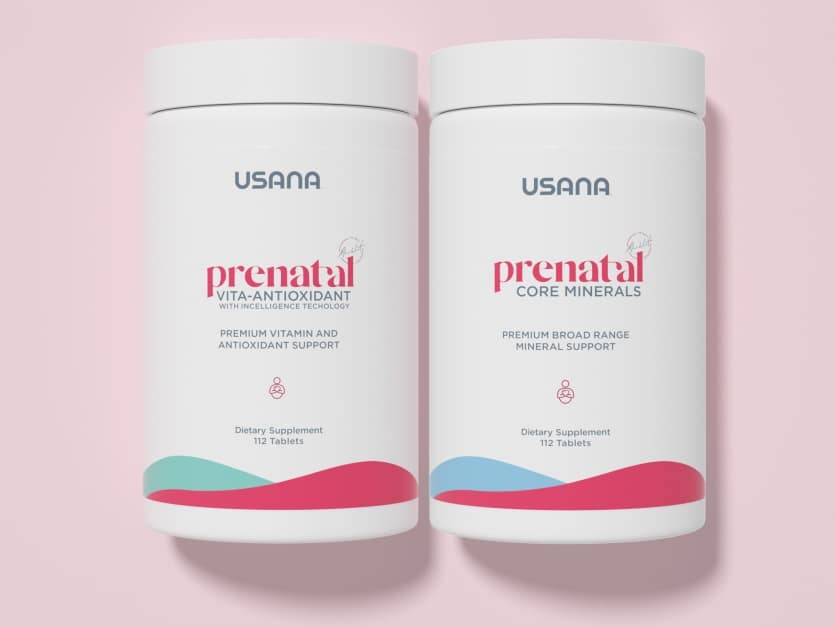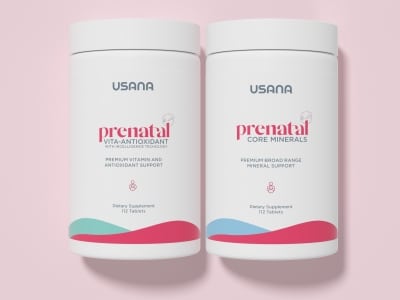 Contains key vitamins and minerals you'll need to support a healthy pregnancy and a healthy baby, including iron and folic acid*
Berry-flavored chewable supplement for kids ages 2-12 that has vitamins, minerals, and antioxidants to support a rapidly growing body during childhood.
Supports the increased nutritional needs of growing teens with a broad range of essential nutrients.*
Supports healthy brains and growing bodies with a tropical-flavored gel that supplies omega-3s plus vitamin D. Ages 4 and up.*
---
Why Do You Need Vitamins and Supplements?
One of the eight pillars of overall health is nutrition. There's no better way to give your body the nutrition it craves than by eating a balanced diet of healthy, whole foods. However, most people struggle to eat right every day. So, they simply don't get the complete nutrition they need.
If that sounds like you, you're not alone. And you may worry that, if you don't change, you're not reaching your potential because you don't feel your best every day. Or beyond day-to-day concerns, you could wonder if you're on the path to poor health. Fortunately, you can choose a different path.
Making gradual shifts to your lifestyle and curbing your cravings can help you change your eating habits. And as you strive to eat a more balanced diet, USANA vitamins and nutritional supplements can help fill the gaps to support your overall wellness.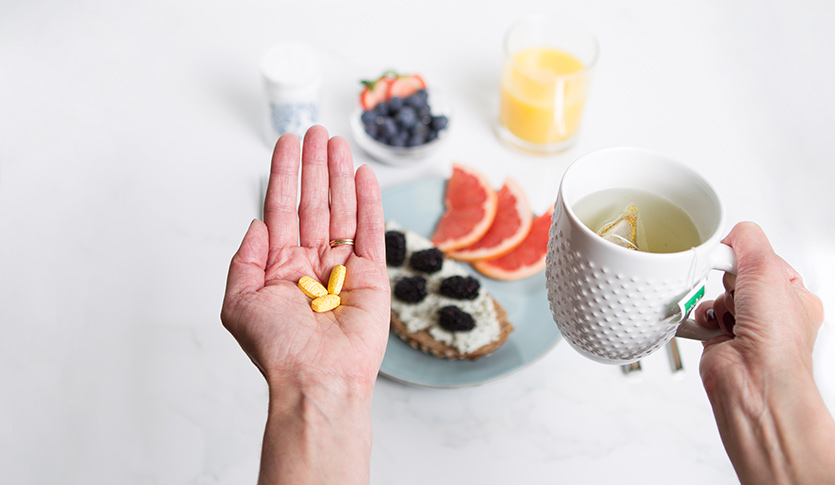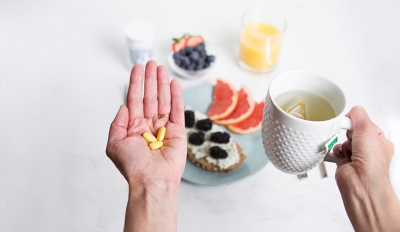 You will see and feel the most benefit if you eat well and also take your USANA Nutritionals. Because, even if your diet is on track, you may still fall short when it comes to getting levels of some nutrients that can truly promote optimal health.*
The growing awareness about the importance of micronutrients for maintaining wellness is why 75 percent of adults take dietary supplements, as reported by the Council for Responsible Nutrition. And nutritional experts agree. A 2019 survey found 76 percent of dieticians recommend a mix of food and supplements to their clients.
USANA vitamins and supplements are an insurance plan that makes it simple to get the vital nutrients you need to support excellent health—day-in and day-out.*
To see a list of peer-reviewed research about the benefits of supplements, visit the Health Benefits of Nutritional Supplements.
Why Choose USANA Vitamins and Supplements for Your Health?
You have a lot of choices when it comes to supplements. And it's hard to know which brand to trust. USANA Nutritionals are trusted more than any other brand by elite athletes—people whose entire careers depend on their health. And hundreds of thousands of people just like you have also discovered the difference of using products made by experts in cellular nutrition.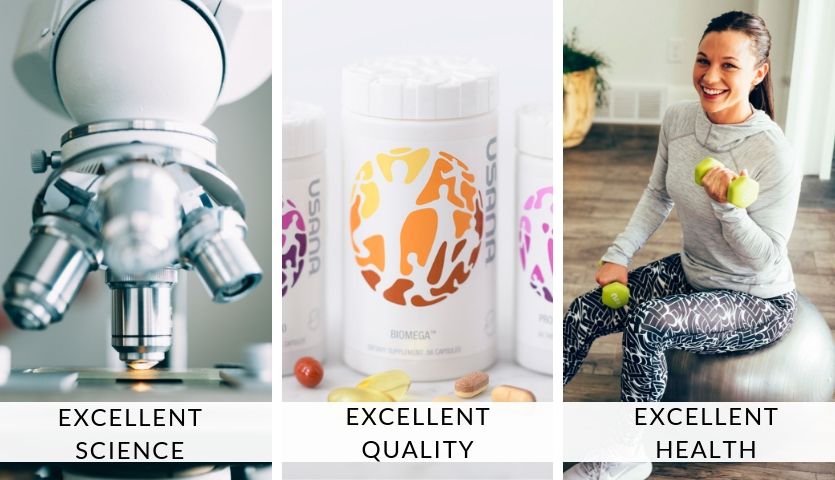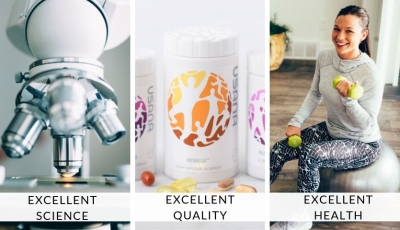 Excellent Health Starts with Excellent Science
USANA's scientific team includes the brightest minds from the fields of biochemistry, molecular and cellular biology, pharmacy, genetics, and sports science. Their collective knowledge is used to create innovative, science-based products based on a deep understanding of the nutritional needs of healthy cells and a healthy body.*
USANA scientists study the research. Because they know when it comes to creating the best vitamins and supplements for your health, it's not about following trends. USANA Nutritionals are based on proven ingredients carefully selected for their quality and effectiveness. And those ingredients are delivered in the right amounts and forms that can be used by the body.
A number of unique innovations have also been developed by USANA scientists to create supplements that go beyond ordinary, helping you achieve extraordinary health:*
Visit the USANA Research page to learn more about some of the studies conducted by the in-house scientific team.
Excellent Quality You Can Trust—Guaranteed
You can have the greatest product formulas in the world, but poor manufacturing can destroy their effectiveness. That's why USANA is one of only a few companies to make products in its own state-of-the-art facility.
Each supplement is rigorously tested multiple times. And each step of the manufacturing process is modeled after the uncompromising quality standards used by the pharmaceutical industry (21 CFR, part 211). This is why USANA sets the standard for excellence in dietary supplements.
And USANA stands behind that excellence.
When you trust your health to USANA, you know exactly what you're getting. This is because your USANA Nutritionals come with a potency guarantee. It promises that the USANA vitamin or supplement you've chosen has been held to a higher quality standard. So, what you see on the label is what you'll get in the product.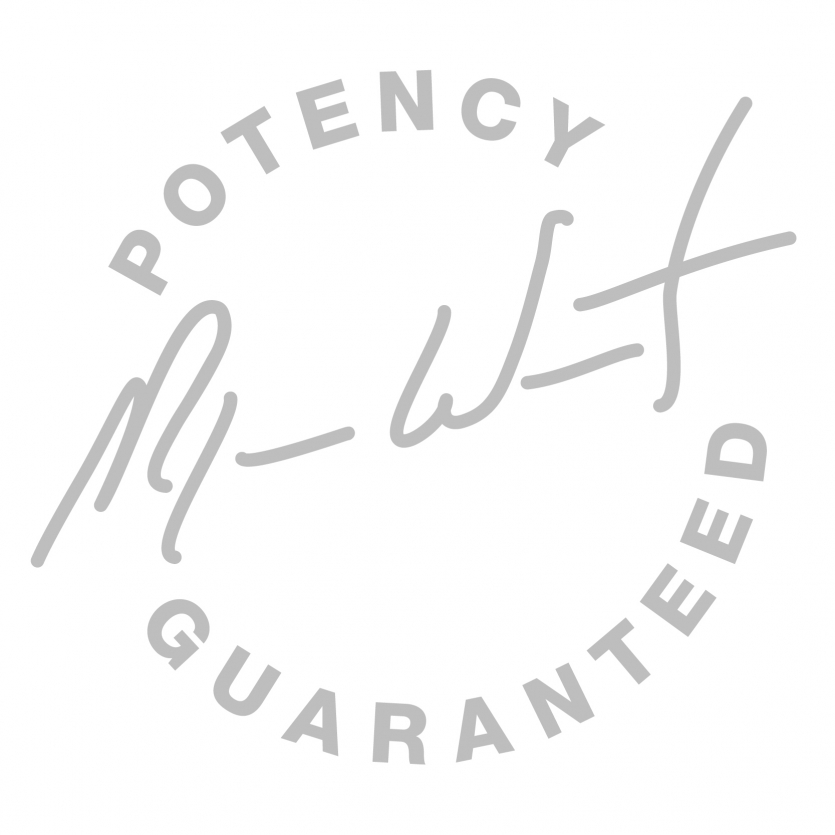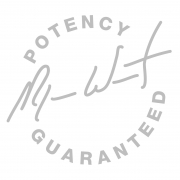 To receive the Potency Guarantee seal—featuring the signature of USANA Founder Dr. Myron Wentz—each supplement is tested for the following:
Purity—free from impurities or contamination
Identity—ingredients in the product are verifiably the ingredients on the label
Composition—contains exactly what it is supposed to, in exactly the right amounts
Strength—offers the proper concentration of ingredients
Quality—meets all specified expectations
USANA voluntarily submits its manufacturing facilities and supplements for verification by independent labs, such as USP, NSF®, and ConsumerLab.com®. The company is also an executive member of the United Natural Products Alliance (UNPA), which is a group of companies committed to providing consumers with natural health products of superior quality, benefit, and reliability.
Frequently Asked Questions About USANA Vitamins and Supplements
---
You Might Also Enjoy
*These statements have not been evaluated by the Food & Drug Administration. This product is not intended to diagnose, treat, cure, or prevent any disease.
Can't find what you are looking for? Please try your search again or submit a question here