Your USANA Guide to Cardiovascular Health
Life takes heart—and we're not just talking about bravery. Your heart and cardiovascular system are the central hub for delivering and removing compounds essential to your whole body health. Your heart pumps blood through vessels, carrying nutrients and oxygen to cells, tissues, and organs. Then carbon dioxide and wastes are carried away.
Learn more about USANA products and lifestyle practices that can help maintain your cardiovascular health. So, you can put your heart into living your best life.*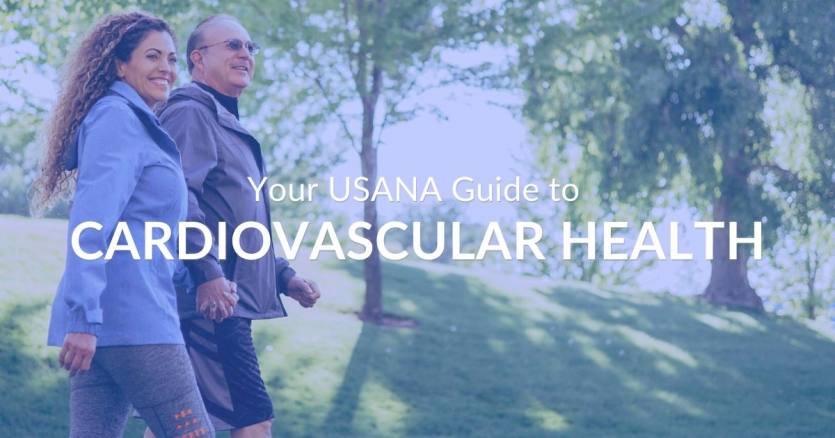 Maintaining a strong heart muscle, flexible arteries, and cholesterol and triglyceride levels already in normal range are the key to keeping healthy circulation flowing. The following USANA products are designed to help healthy adults show their heart some love.*
Start with Everyday Foundational Nutrition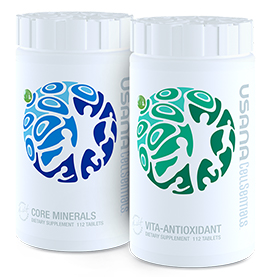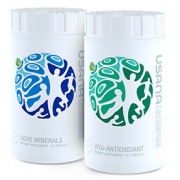 You won't skip a beat when it comes to proper nutrition with this broad-spectrum vitamin, mineral, and antioxidant supplement. It supplies a wide range of nutrients linked to maintaining healthy cardiovascular function. This includes: *
B vitamins and choline, which help support healthy levels of the amino acid homocysteine (provided they're healthy to begin with), which is associated with heart health.*
Vitamin E and mixed tocopherols provide antioxidant support to help maintain healthy blood vessels and arteries to support blood flow.*
Copper to help make hemoglobin—a protein molecule in red blood cells.*
These nutrients and more provide a strong foundation from which you can add supplements to support targeted aspects of heart and circulatory health.*
Pump up your nutrition with the CellSentials plus added support for cardiovascular care in convenient daily packs with HealthPak™.*
---
Add Daily Optimizers for Your Unique Needs
Proflavanol® C100 | Proflavanol C200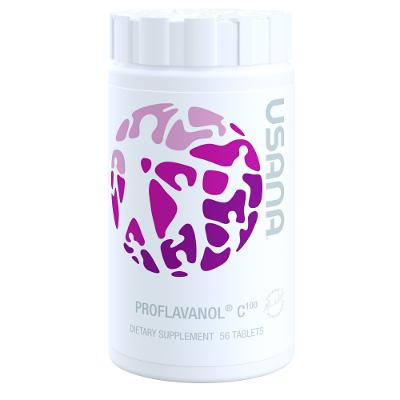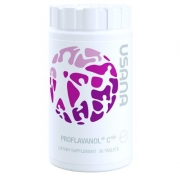 ---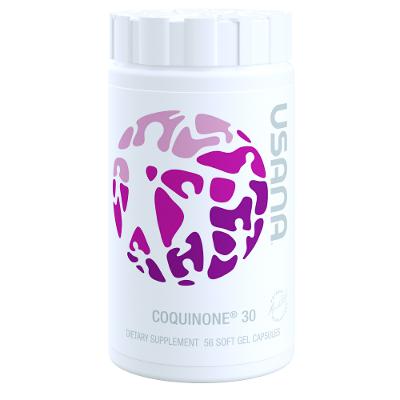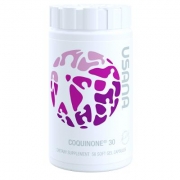 Give your heart what it needs to keep pumping strong.
Coenzyme Q10
and
alpha-lipoic acid
combine to help your body make cellular energy to fuel your most important muscle—your heart. And, powerful antioxidant activity also helps protect cardiovascular tissues from the damaging effects of oxidative stress.* 
---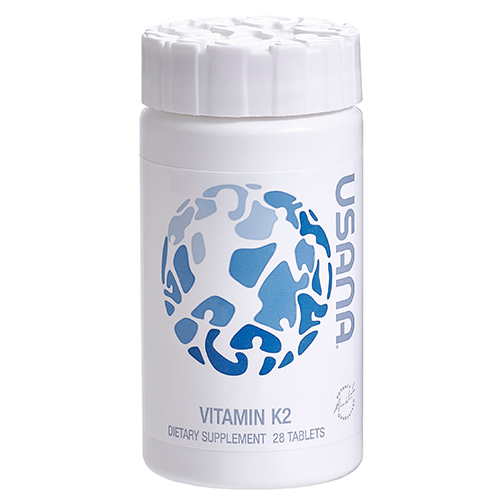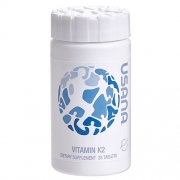 Preserve healthy cardiovascular function with the right form of vitamin K2. This nutrient is critical for ensuring calcium is absorbed in your bones instead of in your soft tissues. Keeping your arteries and blood vessels flexible is key to maintaining healthy blood flow.*
---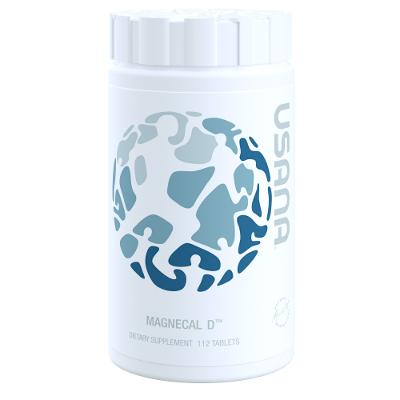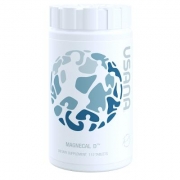 Magnesium and vitamin D have shown support for maintaining healthy blood pressure, already in the normal range. They also work together with calcium to help support healthy muscle function, which is important for a strong heartbeat.*
---
Choose Skincare and Personal Care Products
Whitening Toothpaste and Oral Probiotic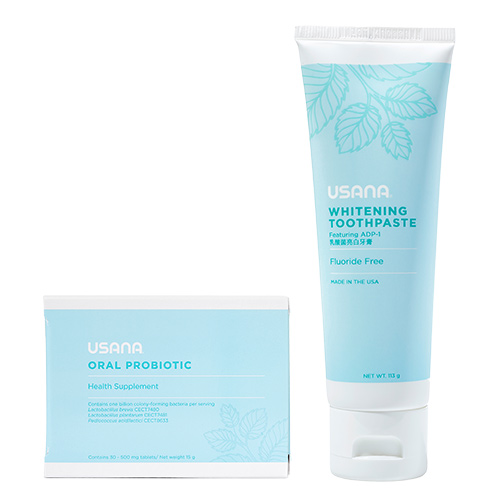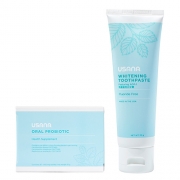 Oral health has been linked to cardiovascular health (although the link is still being researched), so brushing teeth to help maintain a healthy mouth can give you one more reason to smile.*
---
Use As Needed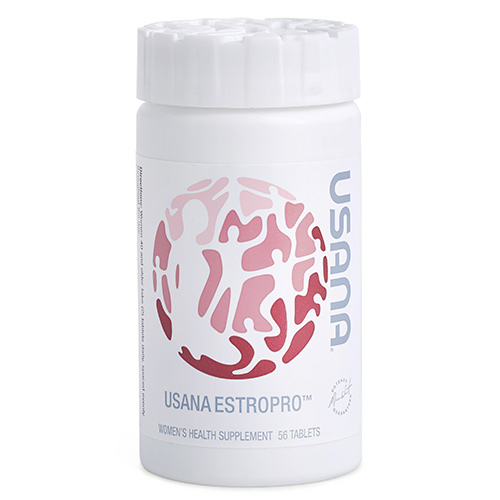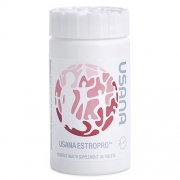 The normal decline of estrogen during menopause can impact cardiovascular function. Phytoestrogens have been shown to help maintain healthy blood flow. They also may help
support healthy cholesterol levels
(as long as they're already in the healthy range).*
---
USANA® MySmart Booster: Fibergy Plus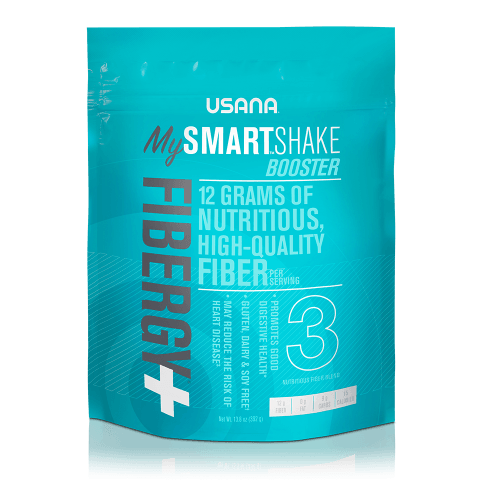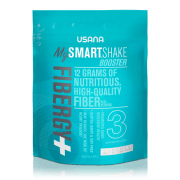 Nine out of 10 people need more
fiber
. Soluble fiber from foods such as Fibergy Plus, as part of a diet low in saturated fat and cholesterol, may reduce the risk of heart disease. A serving of Fibergy Plus supplies the 2.9 grams of the soluble fiber from psyllium necessary per day to have this effect. You can also get at least eight grams of dietary fiber in the
Nutrimeal™
meal-replacement shakes. 
---
How to Fit Cardiovascular Health Products in Your Day
The most important tip for spreading your heart-smart products out during the day is to make sure you consume MySmart Fibergy Plus at least two hours before or after any medications or other supplements. This will help ensure proper absorption. Otherwise, simply create a schedule that works for you. Here is one example of how cardio products could fit into your day when paired with meals.
6:00 a.m.

MySmart Fibergy Plus

Whitening Toothpaste

8:00 a.m.

8:00 a.m.

10:00 a.m.

Proflavanol C

1–2 MagneCal D, as needed

Vitamin K2

noon

noon

3:00 p.m.

Proflavanol C

1–2 MagneCal D, as needed

6:00 p.m.

6:00 p.m.

10:00 p.m.

Whitening Toothpaste

Oral Probiotic
---
Lifestyle Tips for Cardiovascular Health
There are plenty of practices for keeping your heart healthy for a lifetime. Getting regular medical screenings, quitting smoking, and limiting your sodium and alcohol intakes are great places to start. Take a look at these additional tips for more ideas. Click any image to read more.
Can't find what you are looking for? Please try your search again or submit a question here