Your USANA Guide to Beauty
The luminous look of health starts from within. Your appearance reflects the state of your well-being, so your daily beauty routine should start with excellent nutrition. Then protect and perfect your hair, skin, and nails with advanced skincare and personal-care products. If you're ready to get glowing, read on to learn about USANA products and lifestyle tips that will help reveal your natural beauty.
USANA offers a number of products to help you care for your health, inside and out. The following products are recommended to support healthy skin, hair, and nails for generally healthy adults. (You may also need to pay attention to your digestive health.) And don't forget your oral health for a smile that shines bright.*
Start with Everyday Foundational Nutrition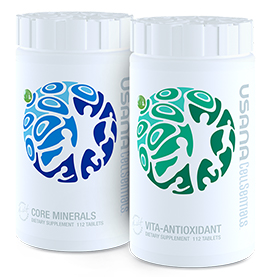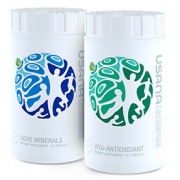 Good nutrition is essential for a glowing complexion, strong hair, and healthy nails. Many vitamins and minerals play important roles in maintaining a healthy appearance. Antioxidants also help protect delicate skin cells against the visible effects of environmental stresses to keep you looking and feeling youthful and vibrant.*
Should you take the Prenatal CellSentials? Many women take prenatal vitamins for hair growth. This is generally to boost biotin intake, as deficiency may cause hair loss. The amount of biotin (and most other essential nutrients) is the same in the Prenatal CellSentials and CellSentials. So, if your goal is healthier hair, the CellSentials will provide what you need. You only would take the Prenatal CellSentials if you also need more iron. (It's recommended that you use iron supplements under the supervision of a healthcare professional.)*
Convenient nutrition is a beautiful thing. Try daily packs of CellSentials plus a potent dose of protection against the aging effects of environmental stressors with a supplement exclusively available in HealthPak™: The CellSentials Booster contains powerful ingredients that can defend against some of the visible effects of less-than-ideal dietary choices (like eating too much grilled meat, fried foods, or sugar).*
---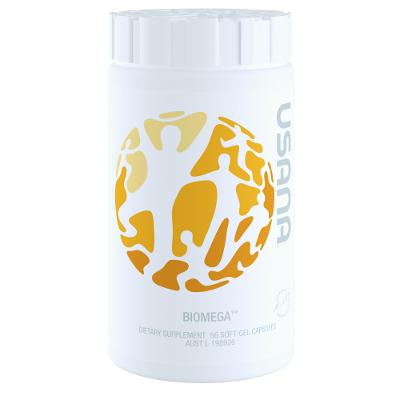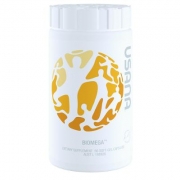 Moisture is the key to skin that looks and feels dewy and plump. Round out your topical moisturizer routine with dietary omega-3 fatty acids. They can help support a healthy skin barrier and maintain hydration from the inside.* 
---
Add Daily Optimizers for Your Unique Needs
Proflavanol® C100 | Proflavanol C200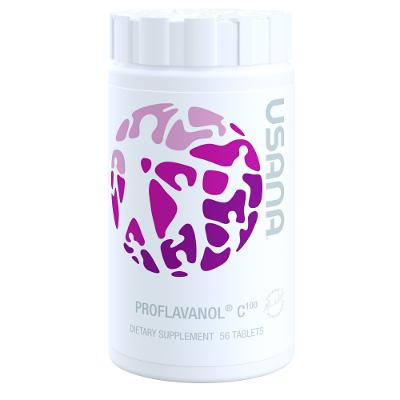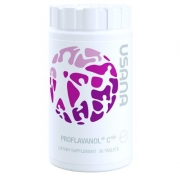 Protecting yourself from the effects of the environmental pollutants with this potent antioxidant supplement is only one way it's
beneficial for your skin
. It also helps support the production of collagen—a key protein that gives your skin lift and firmness. And by maintaining healthy circulation, Proflavanol also helps ensure vital beauty nutrients will be delivered deep within your skin.* 
---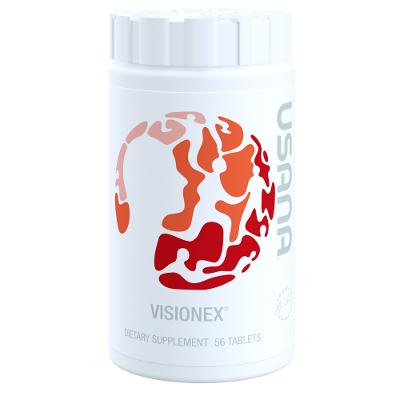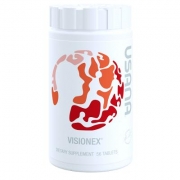 The blue light from sun and screens doesn't just impact your eyes. Your skin is also vulnerable. So, this supplement, which helps filter those rays in your eyes, can offer similar protection for your skin. But that's not all. Vitamin C has been linked to maintained moisture and skin tone. And lutein and zeaxanthin, too, can positively impact skin elasticity to help maintain a healthy appearance.*
---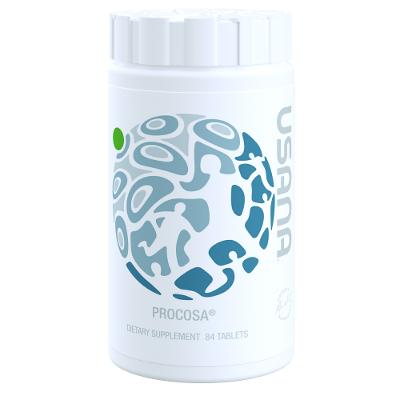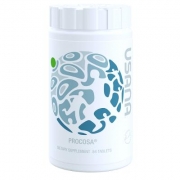 Some of the same compounds your body uses to maintain healthy joints are also found in your skin. Glucosamine can help your body make hyaluronic acid, which is an essential molecule for skin's natural moisture. And, because it's essential to collagen production, vitamin C supports skin's firmness and elasticity for a youthful look. The highly bioavailable curcumin in this advanced formula also provides antioxidant support to help protect and maintain the health of your skin cells. * 
---
Choose Skincare and Personal Care Products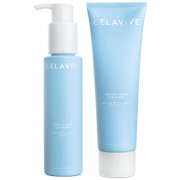 For the best results, use a complete dry/sensitive or oily/combination regimen daily, depending on your
skin type
. The products work together to deliver younger-looking, naturally radiant skin. The formulas are uniquely effective because they use the power of the Celavive Cell Signaling Complex and the Olivol™ Botanical Blend. Simply cleanse, tone, enhance, and hydrate in the morning and at night to reveal your brightest, most beautiful skin.
---
Whitening Toothpaste and Oral Probiotic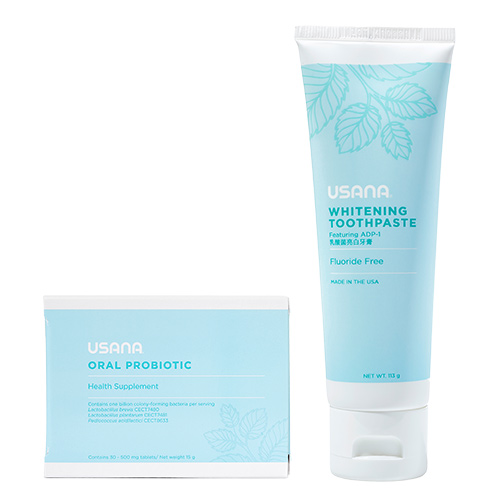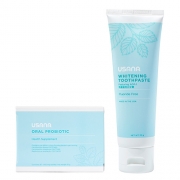 A bright, white smile looks great on everyone. Brush twice a day with Whitening Toothpaste to keep your teeth glistening clean and free from surface stains. And replenish the good bacteria in your mouth every night with Oral Probiotic for fresh breath and maintained oral health.* 
---
Use as Needed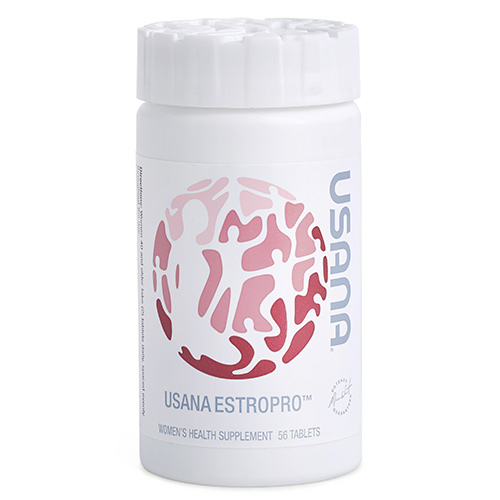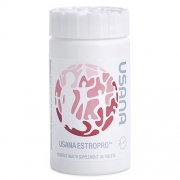 For women over 40, the normal changes in hormone levels may impact skin's hydration and appearance. Phytoestrogens help mimic natural estrogen in the body to help offset some effects, helping skin retain moisture and reducing the appearance of wrinkles.* 
---
USANA MySmart Booster Protein Plus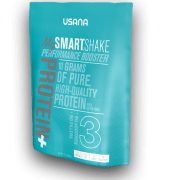 A balanced diet is key to a radiant appearance. If you struggle to eat enough protein, you can easily add 10 grams of this important nutrient your body uses to make skin, hair, and nails to your diet. Each serving is only 50-calories and can be mixed with your favorite beverage. Or, enjoy a good balance of fiber, carbs, and fat, along with 18 grams of protein in a 150-calorie
USANA MySmart Protein Shake
. The soy and whey shakes are both made without added sugar. This is helpful because too much sugar in the diet can contribute to skin aging.* 
---
How to Design a Beautiful Day with USANA Products
A consistent skincare routine is the foundation of a beautiful appearance. So, take the time to care for your complexion after you wake up and before going to bed. When it comes to your supplement routine, spreading your vitamin C intake throughout the day is most effective for getting the most of this crucial collagen supporter. Below is a sample schedule you could follow. You can also use this as a template to create a schedule that works best for you. And, remember to take your supplements with food for best results.*
6:00 a.m.

Whitening Toothpaste

Cleanser

Perfecting Toner

Hydrating+Lifting Sheet Mask (a few times a week)

Vitalizing Serum

Hydrating Eye Essence

Protective Day Cream or Lotion

8:00 a.m.

CellSentials

BiOmega

EstroPro (women 40 and older)

MySmart Booster: Protein Plus

8:00 a.m.

10:00 a.m.

noon

noon

3:00 p.m.

6:00 p.m.

CellSentials

BiOmega

EstroPro (women 40 and older)

6:00 p.m.

10:00 p.m.

Procosa

Visionex

Whitening Toothpaste

Oral Probiotic

Conditioning Makeup Remover

Gentle Milk or Creamy Foam Cleanser

Perfecting Toner

Vitalizing Serum

Hydrating Eye Essence

Replenishing Night Cream or Gel
---
Lifestyle Tips for Beautiful Skin, Hair, and More
Your appearance reflects your health and your age. Those birthdays will keep coming. But you can make healthy choices to help put your best face forward at any age. And, it's true, there are A LOT of tips out there about beauty. So, do what's right for you. But the basics apply to everyone:
Avoid smoking or drinking too much alcohol, because both can cause visible changes to your appearance.
Brush and floss your teeth every day.
Be gentle with your skin and hair.
Keep your hair, skin, and nails clean (wash skin before and after sweating during exercise).
Trim your hair and nails regularly.
Use cool or warm water, not hot, for showers and baths.
Below are more healthy lifestyle habits that can help you look and feel great. Click any image to learn more.
Can't find what you are looking for? Please try your search again or submit a question here