Immunity Supporting Foods: A Shopper's Guide to Immunity Nutrition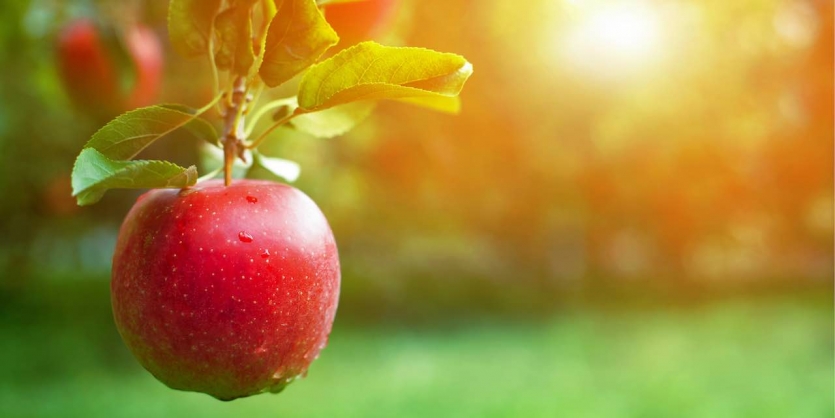 The old adage says, "an apple a day, keeps the doctor away." But there are other immune supporting foods along the aisles of the grocery store. Immunity nutrition is a popular target of today's diet trends. And while a variety of wholesome foods are needed to create a balanced diet, some are particularly good sources of immunity nutrients.
Foods that support your body's immune system are nutrient dense. That means they're packed with vitamins, minerals, phytonutrients, and other helpful nutrients. Beta-glucans, vitamin C, B vitamins, and zinc are some of the most important immunity nutrients.
They all work to protect your health. These nutrients support the function of immune system cells—like neutrophils, macrophages, and natural killer cells. By supporting your natural defenses, immunity nutrition can help maintain your health.
It is important to get these nutrients in your daily meals. And the good news is each comes in a healthy, delicious package. Whether it's red pepper, kiwi, chickpeas, or cashews, make sure you get immune supporting foods each time you go to the grocery store.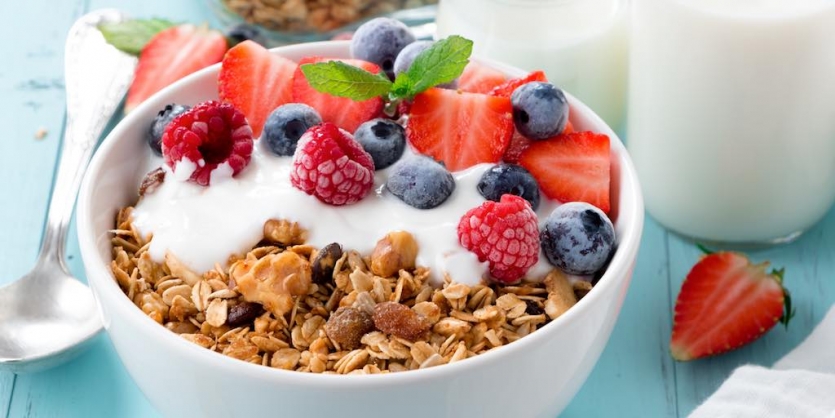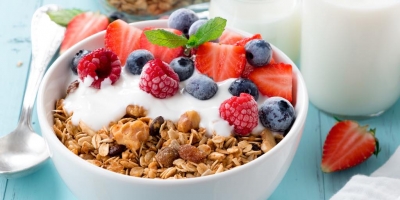 Fungi, Whole Grains, and Dairy: Beta Glucans
Mushrooms have famously been linked to immune health. But more foods than mushrooms contain beta-glucans—the nutrients responsible for mushrooms' immune support. Beta-glucans are sugars found in the cell walls of fungi (like mushrooms), bacteria, and other plant material. They are also present in oats, other grains, and dairy products.
When you consume foods rich in beta-glucans, your immune system flourishes. Beta-glucans are immunostimulants, meaning they support the function and responsiveness of immune cells. These micronutrients support the normal activity of neutrophils, which help maintain your health.
Your immune response can be primed by molecules like beta-glucans. They train your innate immunity (your ancient immune system) to react to real threats with harmless stimuli. Now "awake" and alert to foreign triggers, your immune system is in a heightened state of awareness.
Macrophage (a type of white blood cell) activity is also stimulated by the presence of beta-glucans. Together (and with the help of beta-glucans) neutrophils and macrophages play an important role in maintaining your immune health.
And you don't have to dig too deep to find beta-glucan-rich foods. Beta-glucans are large polysaccharides (large sugar molecules) that are added to foods to increase their fiber content. Many cereals, baking goods, instant oatmeal, and milk products are fortified with beta-glucans. Increase your awareness of dietary sources of beta-glucans so you can practice healthy immune nutrition.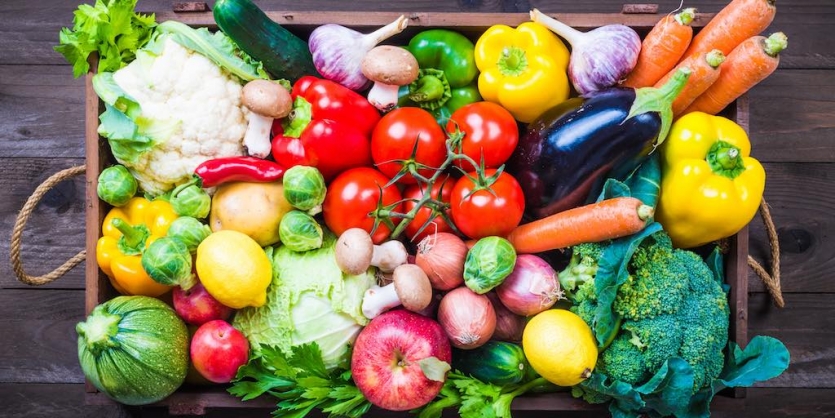 Fruits and Veggies: Vitamin C
Vitamin C is a powerful antioxidant. And it also works with your immune system to maintain your health. Neutrophils (yet another of the five major types of white blood cells) have a high concentration of vitamin C. They use it to reduce free radicals and other toxic oxygen species to protect themselves when they are out protecting your health.
The presence of vitamin C also triggers the activation—or maturation—of leukocytes.  These important immune cells are part of your body's natural defenses that keep you feeling your best. Working in tandem with antibodies, leukocytes can direct other cells in your immune system. This essential function helps maintain healthy immunity.
They're bright and vibrant, so foods rich in vitamin C are easy to spot when you are out shopping. Citrus fruits, colorful peppers, spinach, and broccoli are all excellent sources of this essential vitamin and antioxidant. You can make it a snack or a side dish. So, look out for your immune system and add vitamin C to your shopping cart.

Protein: B Vitamins and Zinc
This group of essential vitamins and a mighty mineral partner with your immune system to keep you healthy and feeling your best. B vitamins do this by supporting a healthy metabolism and helping to produce white blood cells. Zinc supports the development of immune cells and acts as an antioxidant—defending your body by destroying free radicals.
B vitamins are a class of their own. These eight immunity nutrients are commonly found in tuna, beef liver, chicken, and turkey meat. As mentioned above, they play an important role in a healthy immune system because they help your body manufacture white blood cells. B vitamins also support the creation of hemoglobin. This protein helps red blood cells carry oxygen throughout your body.
Zinc aids in multiple immune system functions. In your body, zinc stimulates the production of immune cells. It also helps these cells initiate a proper immune response. Macrophages also rely on zinc to help them play their normal role in your body's defenses.
Free radicals are no match for zinc, either. By helping to reduce toxic oxygen species, zinc can minimize free radical damage.
The essential mineral can be tricky to locate, though. Zinc is hiding in foods like oysters, crab, and lobster. But if high-priced seafood doesn't suit your budget or taste buds, grab a box of healthy, whole-grain breakfast cereal instead. Many fortified and whole grain breakfast cereals contain a significant amount of zinc.
Eating immune supporting foods loaded with B vitamins and zinc help your immune system by supplying red blood cells with hemoglobin and increasing the number of fighter cells like leukocytes and neutrophils. Learn to rotate macronutrient choices so you get some variety while focusing on immunity nutrition.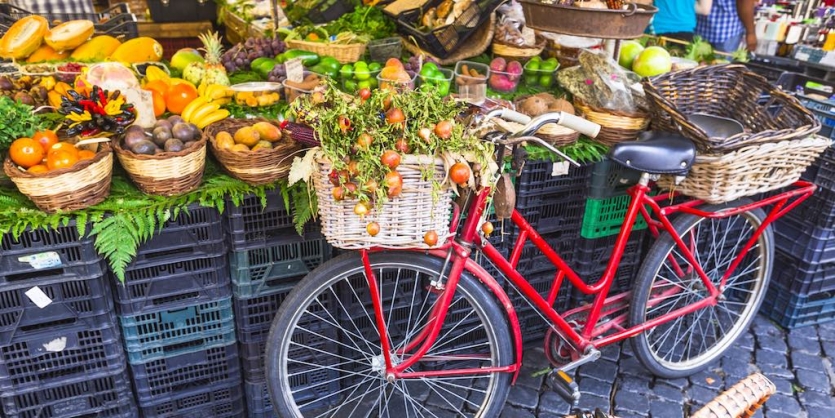 Immunity Nutrients Shopping List
Immune supporting micronutrients can be acquired through healthy eating. If you have trouble locating the foods below, or avoid them for any reason, you may need some help supporting immunity. Nutritional supplements can also provide these necessary micronutrients for immune support. Supplementation can help your body stay topped off with the immunity nutrients of which you need more.
But start with this shopping list, which provides ample dietary sources of immunity nutrition. You should be able to find foods rich in beta-glucans, vitamin C, B vitamins, and zinc at the grocery store, farmer's market, or in your own garden.
These nutrients are hiding in plain sight. All you need to do is eat and enjoy. Bon Appetit!
Beta-Glucans
Whole wheat bread
High-fiber whole wheat cereals
Oats
Mushrooms
Seaweed
Low-fat dairy products
Low-fat meat products
Vitamin C
Oranges
Kiwifruits
Grapefruits
Red peppers
Green peppers
Broccoli
Brussels sprouts
Spinach
B Vitamins
B vitamin fortified cereals
Liver
Chicken breasts
Salmon
Eggs
Yogurt
Zinc
Oysters
Lobster
Crab
Beef
Chickpeas
Cashews
Kidney Beans
https://askthescientists.com/wp-content/uploads/2018/08/Apple-on-tree-AdobeStock_192557838-copy.jpg
640
1280
Sydney Sprouse
Sydney Sprouse
2022-02-08 10:00:32
2022-07-01 19:28:31
Immunity Supporting Foods: A Shopper's Guide to Immunity Nutrition