Growing Up Healthy: Proper Nutrition for Kids as They Age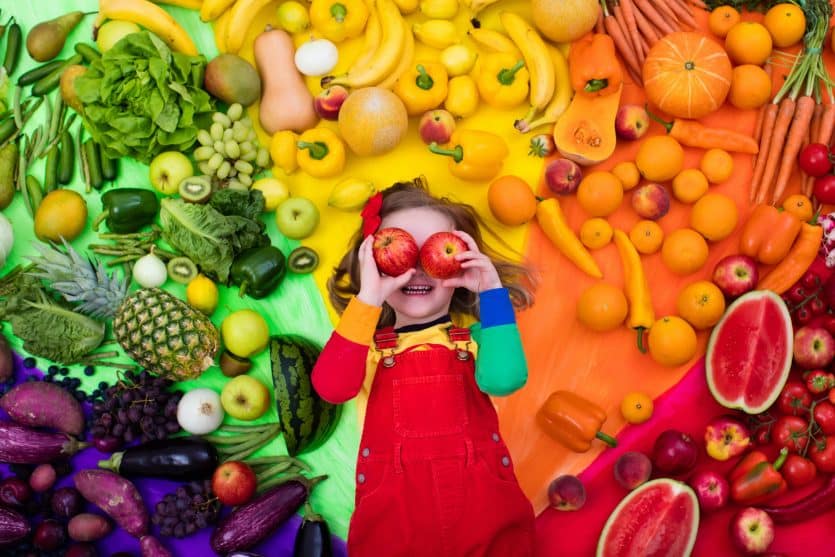 Healthy kids have a better chance of turning into healthy adults. But it takes work—and that work starts early. That's because kids' nutritional needs tie to the rapid development of childhood. So, nutrition for kids is about growth and development in the present and forming healthy building blocks and habits for a lifetime.
Just think about this: at two years old, your child's brain has grown to 80 percent of its adult size. That's incredible growth in a short amount of time. And for one of the most important parts of the body, too.
You understand why proper nutrition for kids is important. Now it's time to deal with how you provide for kids' nutritional needs. And the advice about the foods needed to grow healthy kids will sound very familiar.
When kids start eating solid foods, you should strive for a healthy balance. Like adults, kids' nutritional needs start with fruits, vegetables, lean proteins, healthy fats, and whole grains.
Similar advice applies from six months (or when solid foods are introduced) all the way to 96 years. So, you won't see it repeated in each section below. That would get tedious. But remember that keeping a balance of healthy, nutrient-dense foods is the foundation for good health—for a lifetime.
The Right Start: Nutritional Information for Infants
In the first six months of life, kids' nutritional needs are taken care of by breast milk. If breastfeeding isn't an option, high-quality commercial formula can provide the nutrition for babies up to six months old.
The mother's nutritional status is very important for breastfed infants. Passing on adequate quantities of vitamins and minerals is essential to proper growth and development. That means a focus on getting all the nutrients—from a healthy diet or quality supplementation, if necessary—mom and baby both need.
At about six months, an infant needs a few important nutrients—especially iron. Levels of this essential mineral start dropping, and iron-rich foods are needed. Eleven milligrams (mg) of iron per day are recommended for babies 7–12 months old.*
Luckily, about this same time, kids are typically able to start supplementing breast milk or formula with other foods. So, iron-enriched cereals, fruit or vegetable purees, and other options can provide the extra nutrients healthy kids need. That's on top of the nutrition babies continue to get from breast milk or formula.
Infants also need zinc, calcium, and vitamin D. Your baby needs to get 260 mg of calcium from six to 11 months. And you should shoot for 400 International Units (IU) of vitamin D. This pair of vitamins and minerals work together to support strong bones and many growing body systems.*
Also, fats are critical for brain and nervous system development. So, don't limit your baby's intake of fats—especially plant-based ones.
As they grow, you can expand the variety of foods your infant eats. You can move to finger foods and chopped whole foods as your baby grows older. Just move slowly to more solid foods and be very conscious of any choking hazards. But make sure to have a variety of healthy foods to build your baby's love for diverse, nutritious fare.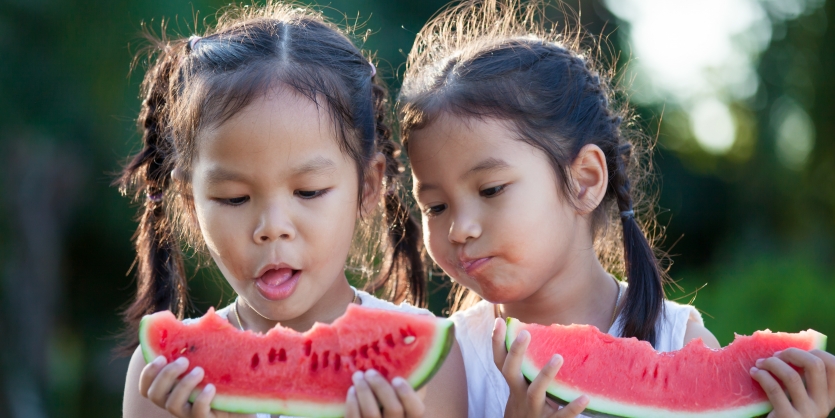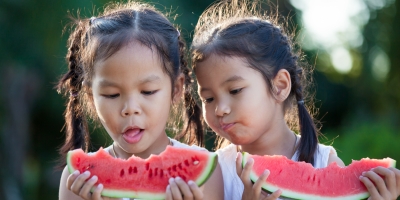 Feeding Your Toddler's Growing Needs
Toddlers (ages 1 to 3) are growing. And their opinions about food are, too. This is a time when vegetables and fruits are met with a one-word rebuke—NO. It's a simple word that even healthy kids can learn to associate with foods they need.
Picky eaters' nutritional needs aren't always being adequately met. Growing kids need fiber. The general rule for daily fiber is the child's age plus five grams. A lot of that should come from vegetables, fruits, legumes, and whole grains. Choosy children can also miss out on crucial micronutrients.
Your growing toddler needs about 700 mg of calcium each day to support the growth of strong, healthy bones. Good nutrition for kids one to three years old also should include plenty of iron. That means seven milligrams per day.*
The caloric requirements of your growing child can vary. Anywhere from 1,000 to 1,400 calories is normal. When they're hitting growth spurts, your toddler may want to eat more. And when that growth slows, their appetite might follow.
As a general rule, aim for about 40 calories for every inch of height, each day. For example, a toddler who measures 30 inches should eat around 1,200 calories a day. This amount can vary depending on a child's activity level or build. It's also important to remember that the serving size for a toddler is about 25 percent of an adult's.
This can be a tricky time. To get the nutrition your kids need takes patience. But it's important to push through and help your toddler develop healthy dietary habits. These become even more important as kids age and start making their own food decisions.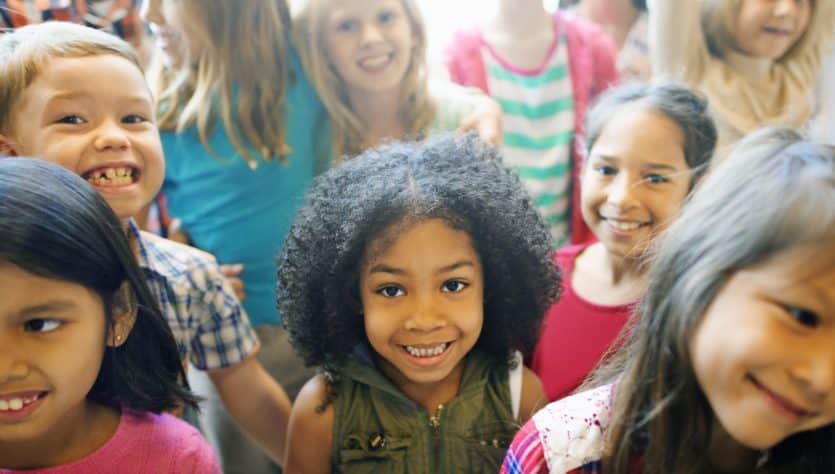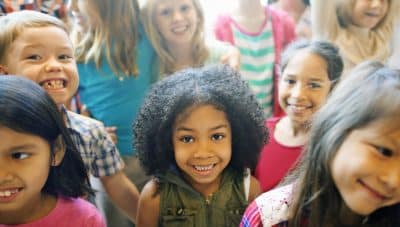 Nutrition for Kids Ages 4 to 10
As the growth spurts continue, the need for calories and specific nutrients does, too.
Healthy kids in this group can eat 1,200–2,000 calories in a day. That's a big range because activity and growth are big variables. Active kids going through a growth spurt can reach those upper limits.
Calcium is still a main concern. Again, that has a connection to the growth of bones as kids get taller. Kids' nutritional needs include 1,000 mg of calcium and 600–1,000 IU of vitamin D. They also need a full complement of essential vitamins and minerals—especially vitamin E and folate.*
School-age kids make more food choices without you. Packing lunches and helping your kids make informed decisions are crucial. Children this age can start helping more in the kitchen. Involving them in meal planning and preparation creates educational opportunities and helps build good habits.
Older Kids' Nutritional Needs
The life of the modern pre-teen and teenager can be hectic and overwhelming. It can create a balancing act between school, activities, and social lives.
At this busy time, kids are still growing—and puberty brings its own changes and challenges. Good nutrition for kids in this age group needs to remain a constant in chaos. That means 1,300 gm of calcium per day for growing bones. It should also include fiber-packed meals, extra iron for girls (15 mg) who have started menstruating, and all essential vitamins and minerals.*
Teens can eat you out of house and home. Active girls can require up to 2,400 calories. Active boys can chew through 2,000–3,200 calories. That's a lot of food. And they should be nutrient-rich—not just empty calories.
At the same time, some older kids will start dieting. Body image is a big part of teenage life. This newfound self-consciousness can hinder the ability for healthy kids to get what they need.
Kids nutritional needs can't take a backseat to vanity, activities, or a packed social schedule. So, your teens should start the day with a healthy breakfast to fuel their busy days. They should get a balance of macronutrients—protein, carbohydrates, and fats—and micronutrients. Protein and fiber provide sustained energy and satiation.
Your teen will soon be out in the world, scavenging for their own food. Make sure they're equipped with the skills and habits required to deliver good nutrition throughout their lives.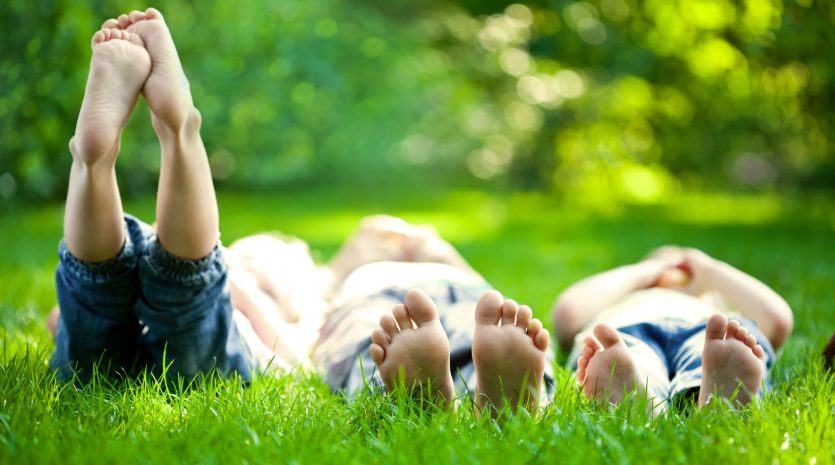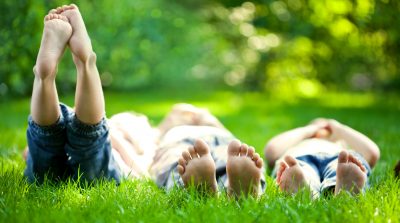 Good Nutrition Grows Healthy Kids
Pound for pound, kids require more nutrition than adults. Their bones are growing longer and stronger. Their brains are being built for a lifetime of learning. Their organs, muscles, and other systems mature. Getting proper nutrition for kids of all ages helps from head to toe.
At the same time, a child's likes and dislikes take shape. Opinions about foods are cemented. Palates develop and influence choices later on.
The good thing is that meeting kids' nutritional needs as they grow can help teach them to love healthy foods later in life. So, the work you put in to provide what your kid needs also builds the foundation for a healthy future.
*These statements have not been evaluated by the Food & Drug Administration. This product is not intended to diagnose, treat, cure, or prevent any disease.
https://askthescientists.com/wp-content/uploads/2018/04/Kids-and-fruit-AdobeStock_111534162.jpeg
5323
7985
David Baker
David Baker
2018-05-21 10:00:20
2022-07-24 22:54:51
Growing Up Healthy: Proper Nutrition for Kids as They Age