Start Something Healthy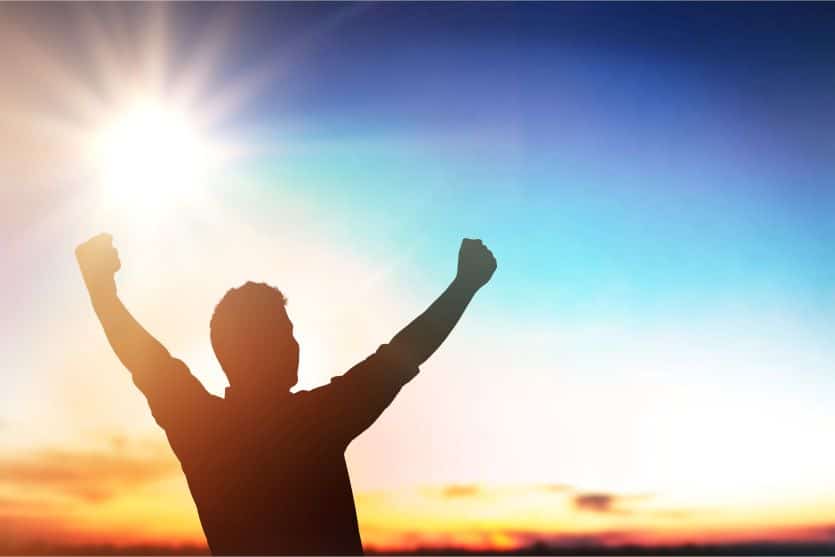 Momentum can make you nearly unstoppable. One healthy decision can pave the way for more smart choices. But rolling through your wellness goals requires you to set the ball in motion.
You have to start something healthy.
The particular healthy habit you choose to start with isn't as important as the commitment of energy used when making a choice and taking action. You've probably experienced how one healthy choice can blossom into a full day of wellness. It's the morning yoga that leads to the spinach salad for lunch, a post-work gym visit, and a good night of restorative sleep.
Nobody can make that first decision for you. But you aren't alone. What follows are stories to help you learn how to start building habits, start eating better, start practicing self-care, and ultimately start living healthy.
Clicking one of the interesting links below is a choice. Reading what follows is an action. And words are powerful enough to help dislodge even the most stubborn boulder of stagnation and start it rolling towards a healthier you. Once you act on the information, you can count on momentum to help you keep thriving.
Start a Healthy Lifestyle
Habits help answer the question "how do I live a good life," and there's a bounty of actionable advice on healthy lifestyle changes in the following stories:
The Science of Healthy Habits—Your Path to Success
Tackle Your To-Do List with the Science of Self-Motivation
Follow These Health Tips for All Ages to Build the Right Habits Now
The 8 Pillars of Holistic Health and Wellness
How To Create a Healthy Living Environment
How to Keep Your Cells Healthy With 4 Lifestyle Tips
19 Healthy Family Habits to Try
5 Healthy Living Lessons to Teach Your Kids
Interact with Your Foundations of Good Health
Start Eating Healthy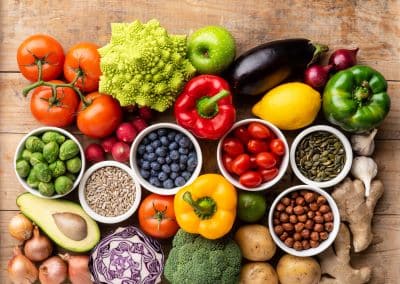 Pick from a plentiful menu of articles to help instill healthy eating habits. And remember, this is an all-you-can-consume buffet of info on how to start eating healthy, so there's no reason to save room for later.
What is a Healthy Diet? How to Eat Based on Science
From Burgers to Broccoli: How to Love Eating Healthy
Nutrition by Age: Satisfy Nutritional Needs to Stay Healthy at Each Stage of Life
10 Micronutrients that Work the Hardest for Your Health
A Healthy Breakfast, a Healthy Start
8 Keys to Unlocking Smarter Snacking
Building the Case for a Strong Base of Broad-Spectrum Nutrition
Clean Eating 101: Care for Your Body and Taste Buds
Spice Up Your Life—Eat a Varied Diet
Start Winning Weight-Management Battles
The number on the scale isn't the ultimate measure of health. But maintaining a healthy weight that's right for you remains on the minds of many. Here are the stories that can help with that:
11 Questions to Help You Maintain—Not Gain—Weight
Know Your Body Type—Eating and Exercising for Your Shape
Understanding Calories is Your First Step to Weight Management
Achieve Your Goals with This Weight Management Checklist
How to Achieve Healthy Weight Loss that Lasts
Metabolism – It's What Keeps You Going
Avoid the Trap of Common Weight Myths
Slower Eating Helps You Eat Less and Lose Weight
How Stress Affects Your Weight
Start Exercising
Seeing the money seep out of your bank for that unused gym membership might still not be enough motivation. But maybe some reading will resonate and help you start working out—again or for the first time.
Stepping Away from a Sedentary Lifestyle
Quiz: Flex Your Fitness Knowledge
How to Avoid the Gym and Still Get in Shape
Strength Training vs Cardio: How to Build a Workout
More Motivation to Move: Exercise Benefits Beyond Weight Loss
Find Your Movement, Change Your Mood: The Emotional Benefits of Exercise
Hit the Gym and Experience the Cellular Benefits of Exercise
Start Practicing Self-Care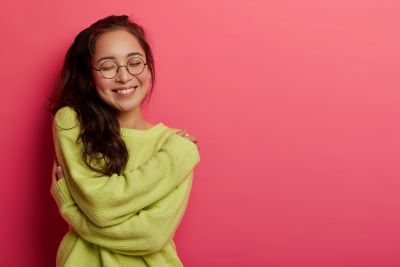 Sometimes starting to be healthier actually means stopping. That's especially true of learning how to take care of yourself. These stories about self-care are a great first pit stop on your way to slowing down and managing stress.
How to Start a Self-Care Routine for Your Health and Happiness
Break the Stress Cycle: Learn About the Benefits of Resting
Stress Management Slideshow: 8 Ways to Decompress
Mindful Living is Healthy Living
5 Tips to Reclaim Your Time: Why You Must Opt Out of the Cult of Busyness
The Art of Me Time: Mental Health Tips that Fit Your Busy Schedule
When You're Tired of Being Tired
Master Your Mood: The Science Behind the Types of Mood
Cognitive Rest: Learn Why Your Brain Needs More Downtime
Start Something That Appeals to Your Needs
Only you know what your body and life require for living in health and happiness. Pick and choose other targeted approaches to starting something healthy.
Skin Type Quiz: 7 Questions to Identify Your Type
Build Your Immunity with Simple Immune Boosting Habits
Immunity Supporting Foods: A Shopper's Guide to Immunity Nutrition
Energy Sources to Help You Dominate Your Day
Pregnancy Nutrition- Creating a Foundation for a Healthy Pregnancy and Baby
Healthy Aging: 7 Behaviors to Support Brain Health
The Science of Slumber: Sleep and Health
Experience Taste in New Ways: Tips For Expanding and Improving Your Palate
https://askthescientists.com/wp-content/uploads/2022/08/AdobeStock_177010362.jpeg
557
835
staff
staff
2022-08-17 08:29:03
2022-08-25 10:16:18
Start Something Healthy