Tackle Your To-Do List with the Science of Self-Motivation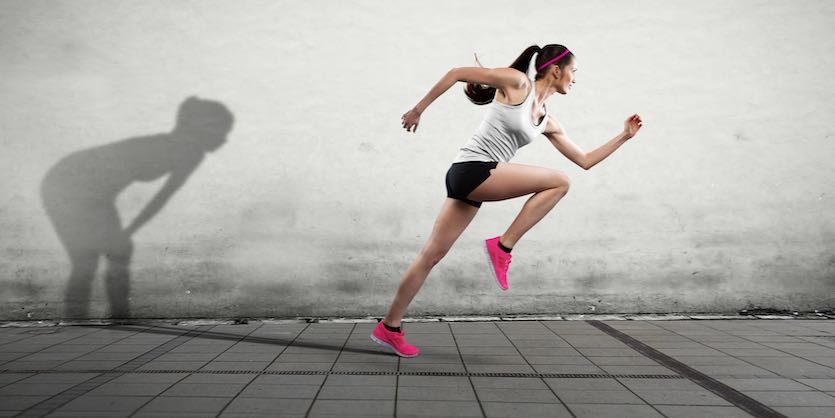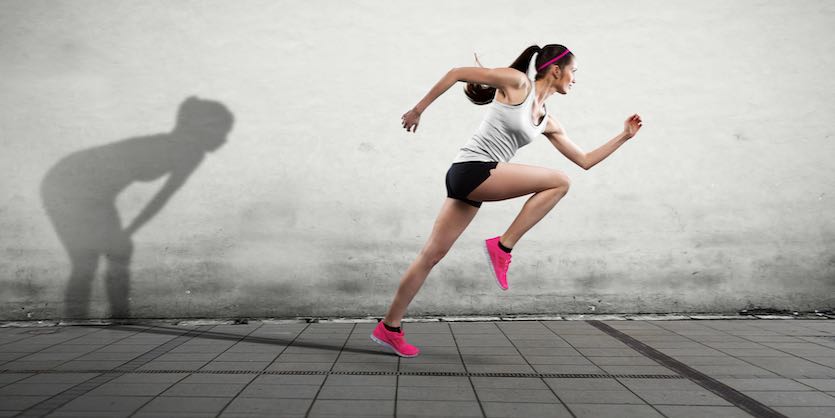 Two-days' worth of dirty dishes sitting in the sink. That stack of mail that's been "on its way" to the post office for a month. And a nail-biting habit you thought you'd kicked is rearing its ugly head. Sound familiar?
You're not the only one with a to-do list and no idea about where to find the motivation to start. But deep within you is the power to set goals and accomplish them. And you can unlock it with the science of self-motivation.
This intro course will provide you with the tools you need to get motivated to complete tasks and learn new things. Tapping into self-motivation is a talent in constant need of refining. So, get in the zone and learn how to get motivated—and stay that way.
What is Motivation?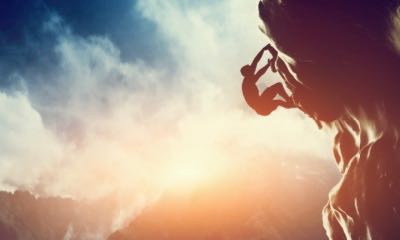 Simply put, motivation is desire that focuses your behavior on a goal. It has roots in needs and wants, so it compels you to provide for your family and drives you towards personal improvement. And there are two main forces of motivation—external and intrinsic.
External motivation arises from factors outside of yourself. Money is a prime example of an external motivator because it's necessary to buy food and have a place to live. External motivators can be thought of as rewards, too. A trophy, medal, or ribbon for competing in an athletic event. A performance bonus at work. Praise from your family members after you prepare a delicious meal. Each of these rewards are considered external motivators.
No surprise, intrinsic motivation comes from within. Curiosity, an interest in a particular topic, and desire to improve a talent or skill are intrinsic motivations. These types of self-motivation help you learn and become more capable.
Examples of intrinsic motivators vary from person to person. They are fostered by individuals and manifest themselves in many ways. Mastery of a piece of music. Reading for pleasure. Playing a game because you think it's fun. Intrinsic motivation provides you with the power to do things you enjoy, simply because you enjoy them. And accomplish tasks you don't enjoy because it will ultimately be good for you.
Biological Factors for Motivation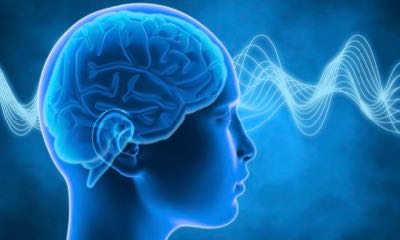 Whether it's external or intrinsic, motivation originates in the amygdala—a grape-sized portion of the brain located in each hemisphere. So, like most things, the science of self-motivation starts in your brain. The amygdala is part of the limbic system, which controls your emotions and directs memory storage.
Your amygdala works with a hormone called dopamine. This neurotransmitter (a brain chemical messenger) is usually associated with pleasure. But dopamine has recently been linked to motivation, too. It's still not clear exactly what the connection is, but researchers are continually investigating its role in the brain.
Here's what is known: Brain-mapping techniques show that highly motivated people have lots of dopamine available in the right parts of their brains. When compared to less motivated people, go-getters don't necessarily produce more dopamine. Rather, the hormone is concentrated in different areas of the brain; specifically, the striatum and ventromedial prefrontal cortex (VPC) in the brains.
The striatum is located at the center of the brain. It performs essential functions related to decision making, planning, and motivation. The striatum works in conjunction with the VPC. Located toward the front of the brain, the VPC also plays important roles in decision making and self-control. Both are critical to successful goal-getting.
Dopamine can also concentrate in the anterior insula, a section of the brain associated with emotion and risk. For individuals who struggle with self-motivation, it may be the case that a concentration in the anterior insula exists.
There is also growing evidence that you may be able to train your brain to become more motivated. That means directing dopamine towards the key areas of the brain mentioned above. This branch of science is still young, so you won't find any tips right now. But as the understanding of dopamine and motivation grows, more valid methods for directing dopamine could also pop up.
Opposing Forces in Self-Motivation: Willpower and Procrastination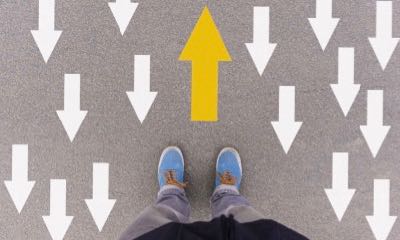 Two kinds of behavior meet motivation head on—willpower and procrastination. The former provides you with mental strength and fortitude. The latter distracts from the important tasks at hand. Both are extremely effective and can lead to dramatically different results.
Willpower is the ability to resist short-term gratification while chasing long-term goals. Think of ignoring the urge to indulge in high-calorie foods when you're trying to lose weight. Whatever the end-goal, willpower is a tool to help you get there.
Armed with willpower, you may enjoy several positive life outcomes in addition to meeting goals. People with lots of willpower are shown to have:
Better grades in school
Increased financial security
Higher self-esteem
A greater overall sense of well-being
Motivation and willpower are teammates in the game of personal improvement. Willpower fuels the self-motivation you need to set goals and achieve them. By setting aside behaviors or habits that can derail your progress, willpower can make you a champion of personal betterment.
Procrastination is willpower's nemesis. It's the act of avoiding or delaying work that must get done. While willpower strengthens your drive to tackle your to-do list, procrastination is the ultimate challenger to that endeavor.
You may have a hard time recognizing procrastination. It has several forms. At the most basic level, procrastination is putting off a task to be completed until the last possible moment. You fail to start a work assignment until a day or two before it's due. Or you ignore the low fuel indicator and wait until your tank is on empty to fill up on gas.
It's possible that your brain uses procrastination to temporarily relieve emotional stress. There is some evidence to suggest that procrastinating important projects provides short-term mood improvement. But when the stress-reducing effects wear off, you're left with a lot of work to do in a short period of time.
Procrastination in any form eats away at your motivation to meet your goals. So, do yourself a favor and shut it down early, before it snowballs out of control. Instead, ramp up your willpower next time you feel motivated to get something done.
How to Get Motivated with Temptation Bundling and Habit Stacking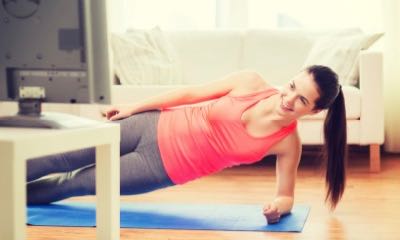 There are lots of tips and tricks to improve your self-motivation and dedication to your goals. Two great ones are temptation bundling and habit stacking. Each method helps reinforce your motivation for a particular goal, habit, or behavior. Try each out and see what works best for you.
Temptation Bundling
It's hard not to procrastinate when your favorite activities distract you from crucial work. Whether it's exercise or household chores, these needs take a backseat to fun temptations. But what if you can actually mix work and pleasure?
Suppose you want to get caught up on your favorite TV show. Binge-watching TV is one of the least productive ways to spend your time. It's relaxing, but spending hours in front of a screen dwindles your time to complete other tasks (and is terrible for your weight).
But if you pair your nightly TV time with something productive—like exercise or folding the laundry—you'll fulfill your desire to watch the show and get things done at the same time. This partnering of activities you want to do with those you need to do is called temptation bundling.
It works like this: temptations (television) are only indulged at the same time as behaviors or tasks that need to be done (exercising or folding laundry). Associating necessary activities with a more pleasurable one helps essentials like household chores and physical fitness become more enticing.
This package deal is called a temptation bundle. And it can help you stop procrastination in its tracks.
Habit Stacking
This idea (also called habit chaining) relies on using old habits to support new ones. Daily actions that don't require much effort (like established habits) can trigger the motivation to form new habits.
This concept relies on a phenomenon in the brain called synaptic pruning. Here's how it works. Messages in your brain are carried across neurons via synapses. There are synaptic pathways all throughout your brain, but they are not all put to use. Some pathways are "pruned" or cut back, while others are used over and over.
Habits and routines are believed to mark the pathways you use frequently. That's why it's difficult to break old habits and create new synaptic pathways all at once. But this principle also allows new habits to "piggyback" on older, well-established ones.
Making small adjustments and adding new activities to your existing habit chain helps you take advantage of the previously developed synaptic pathways. Small incremental shifts in your daily routine allow for more manageable additions to stack on your brain's well-established paths.
Soon, the struggle to begin a new routine is a thing of the past. Your brain is using its trusted synaptic pathways to support your growth and development.
Now imagine what habit stacking might look like in your daily life. Take drinking more water, for example.
Let's say you have the habit of taking a 10-minute break each hour from your desk at work. You stand up, stretch, and use the restroom. If you want to work on staying hydrated, consider drinking a glass of water each time you head back to your desk. Adding a drink of water to your routine completes a new link to your chain of habits.
Pretty soon, drinking water regularly becomes second nature, just like your hourly leg stretch and walk around the office. Stacking new goals on top of existing habits supports their development and makes them easier to remember.
Here are some other examples of habit chaining:
Making a lunch for tomorrow as you put away leftovers from dinner tonight.
Adding flossing to your bedtime ritual after you brush your teeth and before you wash your face.
Hanging up your coat as soon as you walk in the house, then taking your shoes off and placing them in the closet, too.
Habit chains can be as long or as short as you need. After several weeks of practice, you may find your original chain has shaped a new routine of productivity. Put this motivational method to the test to achieve your goals.
Reinforce Your Motivation and GET. THINGS. DONE.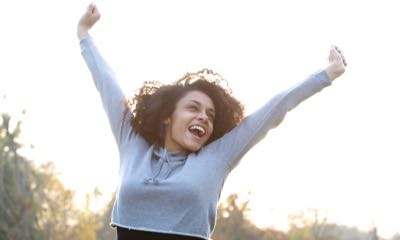 If there are goals you're trying to meet or new habits you want to practice, know you have the tools to make it happen. You just need to put the science of self-motivation to work for you. Pull energy from whatever force motivates you (internal or external) and focus it on your goal. Draw on your willpower and put procrastination back in its place.
And if you need a little extra boost to see your motivation through to the end, implement temptation bundling or habit stacking. Make use of your powerful brain and the resources within you. They will support you and your dedication to achieving your goals.
It's time to get motivated to do something great.
About the Author
Sydney Sprouse is a freelance science writer based out of Forest Grove, Oregon. She holds a bachelor of science in human biology from Utah State University, where she worked as an undergraduate researcher and writing fellow. Sydney is a lifelong student of science and makes it her goal to translate current scientific research as effectively as possible. She writes with particular interest in human biology, health, and nutrition.
https://askthescientists.com/wp-content/uploads/2018/12/Motivation-AdobeStock_79311686.jpg
418
835
Sydney Sprouse
Sydney Sprouse
2018-12-27 07:00:23
2022-07-24 22:16:17
Tackle Your To-Do List with the Science of Self-Motivation