5 Tips to Reclaim Your Time: Why You Must Opt Out of the Cult of Busyness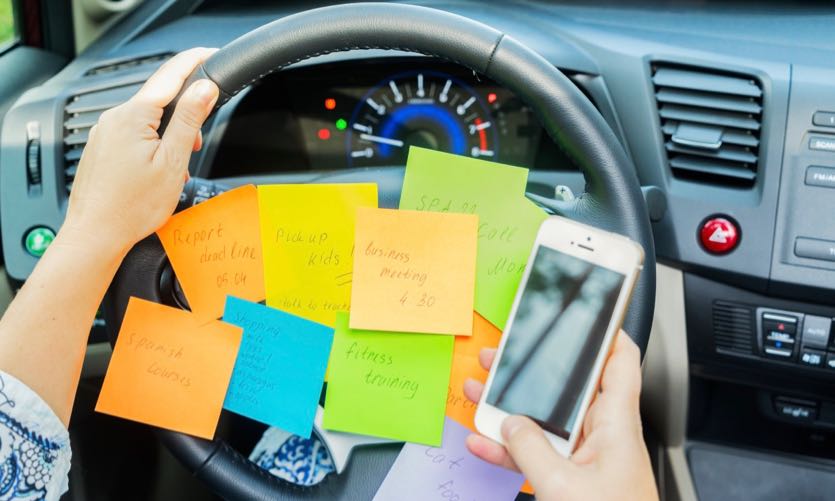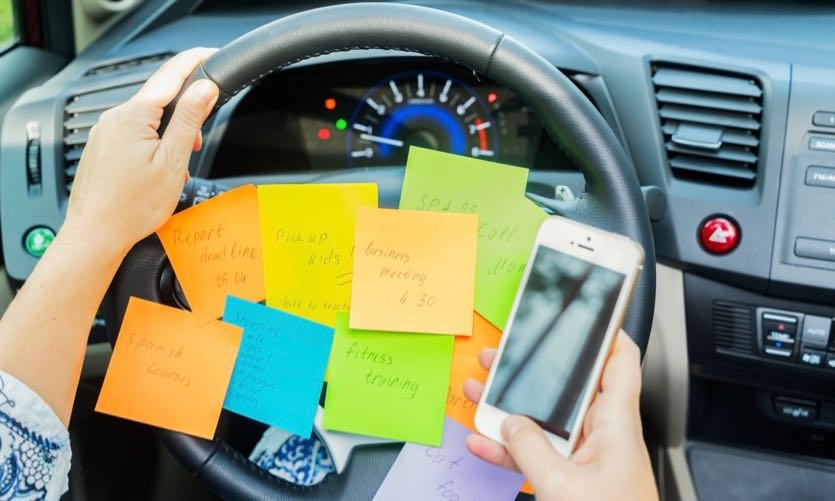 The bad news: Your relationship with time is more than likely toxic.
You're overscheduled, stretched too thin, and find it difficult to focus on the present moment. You probably respond with, "busy," when people ask how you're doing. The worst part? You don't feel like you have the power to take control of your time.
Whether you joined voluntarily or not, you're a card-carrying member of the cult of busyness—the ever-growing group of people whose anxiety is rising because they don't feel like they have enough time to get everything done. You're among the hordes of multitaskers who scramble to squeeze the most out of every minute, rolling through life as a ball of stress, only to collapse into an exhausted heap at the end of every day.
How Busyness Took Over and Why it Keeps Getting Worse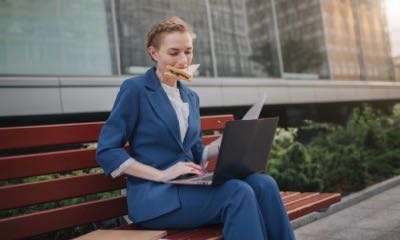 It's not your fault. You weren't born to be a slave to your schedule. You just got swept up in an unhealthy cultural trend.
But how did so many people become obsessed with time and productivity?
When the world was filled with agrarian (or farming) societies, the passing of time was indicated by the sun and the seasons. Leisure time was a marker of wealth. But with the rise of the Industrial Revolution, the measurement of time became inextricably connected with productivity. Time was money. And the more a person worked, the more valuable he or she was perceived as being.
The technological era has again reshaped people's relationship with time, creating a driving need to optimize as much of your life as possible. There are the same 24 hours to work with in every day as our agrarian and industrial ancestors had. So, society had to get smart about maximizing people's skill sets to accomplish more moment-to-moment. With productivity reigning supreme, moments of leisure, rest, and relaxation are often looked at as wasteful or lost opportunities to accumulate wealth.
The result? Many people are held captive by their schedules. You might feel compelled to be seen as productive and, by extension, valuable. Put simply, your lack of time has become a primary marker of your worth. Signaling to others how busy you are implies you're highly in-demand.
With most people having a digital device at their fingertips around the clock, it's easy to feel like (and perpetuate the feeling) that everyone else is being productive around the clock. So, you need to compete. Ever had a coworker send emails at midnight? Do you receive group texts from your friends at 5 a.m.? Previous rules of decorum around personal time have been obliterated by both a compulsive need to be seen as hard workers and the variety of ways to communicate instantaneously.
Scientific Evidence for the Cult of Busyness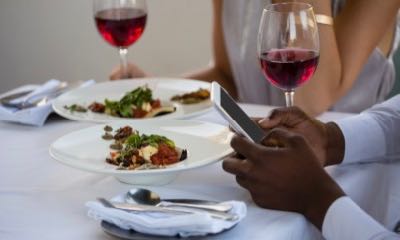 When someone messages you at odd hours, it triggers a feeling that you need to respond—out of good manners and to show that you, too, are available and productive around the clock. When you're stuck in a cycle of responding to various stimuli, you don't feel in control of your time. It's dictated by others.
Experts studying the evolving relationship with time refer to this feeling as "time poverty." But contrary to how time-starved many people feel, in reality, we have more free time than any previous generation.
"There is a distinction between objective time, which you can measure, and subjective time, which is experiential," explains philosopher Nils F. Schott, the James M. Motley Postdoctoral Fellow in the Humanities at Johns Hopkins University.
When you're preoccupied with the tug of war between what you want to do and what you should be doing, you're missing opportunities and the ability to enjoy the moment. And you're likely spending too much time on tasks you feel are urgent—regardless of their importance—and too little time on tasks that are important in the long run, but lack in-your-face urgency. For example, you might respond immediately to an email that pops into your inbox, but put off exercising for weeks (or months, or years).
Some studies show that busy people make better health choices (the thought being that having limited time forces better planning). But it's no coincidence that as schedules become more hectic, the number of people who say they feel stressed and anxious has increased.
Feeling time-starved, like you're always behind and will never catch up with life's demands, can lead to stress, increased feelings of anxiety, and mental distress. Anxiousness can negatively impact sleep quality, which leads to poor planning and decision-making. Thus the cycle continues.
Reclaim Your Time with These 5 Tips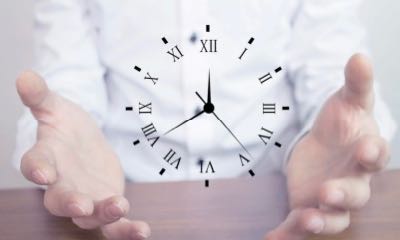 Finally, it's time for some good news: Experts say there are ways to reverse the harmful effects of time poverty.
Simply put: do less.
Yes, that's easier said than done because it requires understanding and protecting your priorities. Time is a precious resource, one worth fighting for. Recognizing that you have the power to control how you spend your time is the first step to reclaiming it.
Here are five practical tips to escape the cult of busyness:
Track your time. It may seem counterintuitive to pay more attention to your time in order to free yourself of its suffocating restraints. But it's only by knowing where you're devoting your minutes and hours that you can begin to reclaim them. After listing all of your activities in a diary, you'll likely find that you have more free time than you think you do. That big-picture look can also help you prioritize what's important, so you can focus more time on that. Time tracking can also help you pinpoint the time-sucking activities you need to eliminate.
Stop multitasking. It's bad for your brain in the short term—and possibly lowers your IQ in the long-term. You may feel like you're accomplishing more, but studies show multitasking is less productive than devoting your focus to one task or project at a time. And it will negatively affect the quality of your work and could diminish your cognitive function to that of an 8-year-old. To kick the multitasking habit, look to the results from your time diary to identify the window of time you're most productive. Schedule your most mentally challenging tasks for this period of time. Remind yourself that a majority of the time, what doesn't get done today can wait until tomorrow.
Ditch the guilt. Give yourself permission to opt out of the rat race. Set boundaries for your time and don't feel bad for enforcing them. Feeling like you're failing as a parent because you aren't spending enough time with your kids? It's time to let yourself off the hook. Parents today spend more time with their children than parents did 40 years ago. Instead of feeling guilty about the time you aren't spending with your family, focus on making the time you do spend with them as high-quality as possible. Leave work at the office as much as possible and use your paid vacation time to make memories. You'll set a great example to your children of what it looks like to honor your priorities and live mindfully.
Choose the right kind of rest. It may be tempting after a hard week to spend the weekend on the couch binging your favorite shows. But your mind won't register that passive activity as rest. Instead, choose a more mindful form of rejuvenation: read a book, take a walk, meditate, do yoga, practice hygge, call a friend or family member. As is typical with any form of self-care, however, if it's not scheduled and prioritized, it can become the first thing cut when your schedule gets extra unruly. Remember to book time to refill your tank. It's also a good idea to have the occasional "device detox," where you put the phones, laptops, and tablets away and enjoy the company of others. The texts and emails will be there when you return.
Take baby steps. Choose one time-reclaiming activity to implement. Use your time-tracking journal to help you identify areas in your life that consistently encroach upon your personal time and start there by creating realistic boundaries. Maybe you'll decide to turn email notifications off or not to check texts after 8 p.m. After you've successfully incorporated that habit into your daily routine, choose another area to tackle. Keep going until you feel like you control your time instead of the other way around.
The Time is Now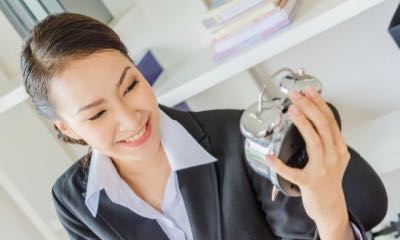 The tornado of tasks sweeping you up—and your anxiety about dealing with all of them right now—isn't all your fault. You've been sucked into the cult of busyness like so many people today.
Unlike others, you now understand how people end up paralyzed by productivity, and how technology has accelerated the perception (and reality) of busyness. And you have time-management tips to help you reclaim your time.
Don't wait to take control over your schedule. Step off the non-stop treadmill of emails and projects and other people's needs. Your time is invaluable and finite. So, reclaim your time and wrestle back dominion over your days.
https://askthescientists.com/wp-content/uploads/2019/04/Busyness-AdobeStock_145623550.jpg
501
835
staff
staff
2019-04-30 08:00:08
2022-07-20 15:56:32
5 Tips to Reclaim Your Time: Why You Must Opt Out of the Cult of Busyness