Mindful Living is Healthy Living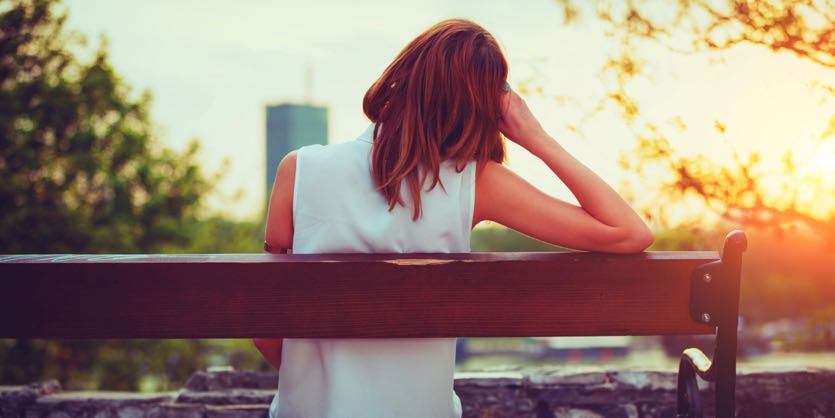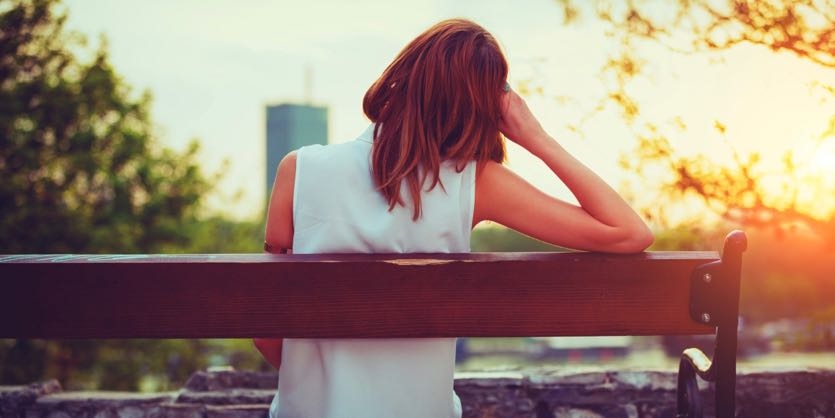 Describing mindfulness can be hard. So, let's do a little thought experiment and try some mindful living for a minute.
Imagine you're walking through a city, enjoying the fresh air, and delighting in the bustle and energy of the streets. You take a seat on a bench near a busy intersection, safely tucked away from traffic. You're happy to rest for a moment and take in the sights and sounds. What goes through your mind as you witness the traffic?
You might notice the make, model, and color of each car that passes. Perhaps you take note of how fast a particular car whooshes by. Maybe you see another car run a red light. You allow yourself to observe these visual cues and understand them as information, without the need to interpret them as good, bad, wrong, or right.
This basic analogy is what many practitioners use to describe mindfulness. Let's unpack it to dig deeper into this important, but elusive concept.
What is Mindfulness?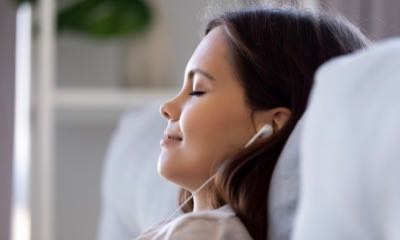 If you imagine the busy street as your brain, then the different cars represent your thoughts. They could be about your worries, fears, or stressors. They might represent your hopes, wishes, and desires. People in your life may populate your thoughts. All those thoughts are cars traveling on the street of your brain.
Mindfulness is immersing yourself in that moment-to-moment awareness, free of judgment. It allows for these thoughts to enter your mind, move through, and disappear without wreaking havoc. That means as you think of a worry, hope, or person, you do so without judging yourself for thinking about it.
An example of mindful living might help clarify things. You feel worried about missing an impending deadline. Mindfulness would suggest that you acknowledge the deadline and your body's reaction to it with a bit of emotional distance.
Most people don't practice this detachment. That allows negative thoughts to loop. If the loop continues uninterrupted, the result can be anxiety, stress, worry, and preoccupation. But, if you aim to witness your thoughts in the same way you would a harmless car driving safely by you, you're likely to avoid those negative pitfalls. Additionally, allowing a bit of space from emotions provides clarity of mind and mental focus.
Mindfulness is about staying in the present. So, returning to the car metaphor, mindfulness is not craning your neck to see if the car that passed will turn off the road up ahead. It is also not turning to see how far traffic has backed up. When you're simply observing each car as it enters and exits your field of view, you're practicing mindfulness.
The Benefits of Mindfulness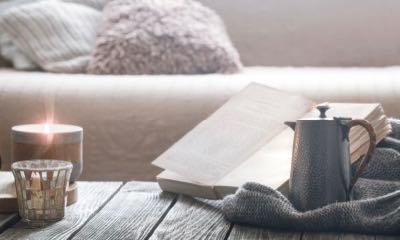 As the modern world continues to blaze by, many are turning to mindfulness to slow life down. The recent growth in the popularity of mindfulness has created a call for research to investigate the benefits of more mindful living.
Practitioners have long claimed many benefits for mindfulness. Among them are stress reduction, less emotional reactivity, freedom from rumination, mental focus, and relationship satisfaction.
Researchers have started to test these hypotheses. They do it by assigning study participants to a mindfulness-based intervention or a control group. Then researchers take various measurements to determine the effects of each intervention.
In one investigation, researchers looked at nearly 40 studies that include mindfulness-based interventions. They found mindfulness programs helped reduce stress, anxiety, and depression in patients with psychiatric disorders. In certain studies, they also concluded that mindfulness practice, paired with traditional therapy, is effective in preventing relapse into depression for certain patients.
Another study has shown promising results for regular practice of mindfulness through meditation. In this particular case, participants learned how to meditate over a two-month period. Researchers took images of participants' brains before and after the program and found changes in the amygdala, an area of the brain responsible for emotional processing. The scan showed that the amygdala was less active after meditation. Then participants were shown emotionally charged images and the same brain scan was repeated. Comparing pre-meditation scans to those taken after viewing emotional images revealed something interesting.
Researchers saw that the decrease in activity of the amygdala held, even when the participants weren't actively meditating. This finding is promising, as it shows that the benefits—in this case, less emotional reactivity—are long-lasting, even when meditation or mindfulness is not being actively employed.
Another group of researchers studied attendees of an intensive mindfulness retreat. After the 10-day retreat, the participants, experienced less rumination—when compared to a control group who didn't attend the retreat. The retreat group also exhibited better attention and focus when assigned to a performance task.
It's not uncommon to hear about a new trend from a friend and be skeptical. Even if your friend shares a personal, compelling anecdote, it may feel too good to be true. But when the trend in question is mindfulness or mindful meditation, the jury's no longer out. Science shows that health benefits of mindfulness do exist. So, hesitate no longer and hop on the bandwagon.
Tips for Mindful Living Every Day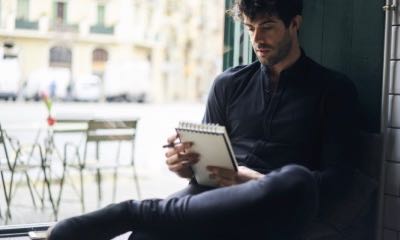 Slow down. It's easy to move through life on autopilot, going through the motions without consciously connecting with each action, decision, or person you encounter. One trick is to think about the transitions throughout your day and how you can move through them more slowly and intentionally. This could be the moment after you wake up and before you get out of bed. Maybe it's the moment after you finish one work task and start the next. When these transitions are rushed, it divorces your mind from your body, turning autopilot back on. In these transitional moments, pause to breathe and check in with your mind and body. This will give you a chance to collect your thoughts and ready yourself for whatever comes next.
Use all of your senses. Mindfulness doesn't just have to be turned on when life gets stressful. Tuning into your body and all of its sensations can help you stay engaged in mindfulness. Listening, seeing, tasting, touching, and hearing fully can help you stay grounded in each moment. With this mindset, an ordinary task can turn into a sensory experience. For example, take gardening. What does the soil feel like? Does this new sprout have a smell? Consider the vibrancy of the colors throughout the plant. If it bears fruit, what does it taste like? What sounds do you hear as you're outside tending to the garden? When you stay in the moment and ask yourself these questions, it's nearly impossible to ruminate on the past or worry about the future.
Keep a gratitude journal. Start by jotting down three things you were grateful for each day. This practice will encourage you to slow down and reflect on your day. Consider why you're grateful for each list item, how they make you feel, and how they add to your life. Journaling can help you curate a more positive outlook and perspective. If this resonates with you, create longer lists or expand each entry.
Focus on brain health. Mindfulness is all in your head—focusing your brain on the present and striving for non-judgment. So, it's also a time to think about supporting your brain. That means eating foods rich in B-vitamins, omega-3 fatty acids, vitamin D, antioxidants, and vitamin E. And your brain also has to be exercised to keep it in tip-top shape. Practice being mindful about using your brain each day. You can do that by playing a musical instrument, taking classes (anything from cooking to math), learning a new language, memory games, playing a new sport, and more.
Practice self-compassion. Non-judgment is the key to mindfulness. But requiring your mind to be present and non-judgmental can feel like a tall order. You may not do it successfully every time. And that's OK. Be forgiving and kind to yourself. It's the best way to ensure you'll come back to the present and continue forward.
Another Taste: Eating Mindfully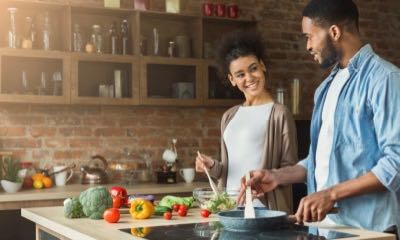 In the modern world of busy schedules, traffic, and technology, it's hard to find time to focus on eating well. When time is short, meals are often the first thing to take a hit. It means a meal might start in a drive-through lane and finish while you're driving. Or perhaps it's a plate of leftovers quickly reheated in the microwave and eaten standing up.
Not giving yourself moments to slow down and eat in peace will only add to the rushed pace of the day. And unsurprisingly, the result might leave you feeling stressed, anxious, and with an upset stomach.
When you take the alternative approach and choose to eat with dedicated intention, you unlock more opportunities to practice mindfulness. It doesn't matter whether you make a meal from scratch or you pick up one that's prepared. Eating mindfully calls on all of your senses, bringing you into the present.
What does it smell like? Does the aroma transport you to another place or memory? If you're eating with your fingers, what does it feel like? Is it soft, crumbly, or flaky? What does it feel like once you put a morsel in your mouth? Does it melt, dissolve, or bubble? What does the food taste like? Does it make your mouth pucker or hit your sweet tooth?
Engaging all of your senses requires that you take your time and tune into each sensation. This behavior makes for a more enjoyable, relaxed meal. An added benefit is that eating slowly will allow you to sense when you're full more quickly. This means you're less likely to overeat unintentionally. That's a bonus whether you're trying to lose, gain, or maintain your weight.
Paying attention to the general feel and feedback from your whole body will help you remain in touch with what your body needs and when. When did you last eat? How does your body feel? What cues is it giving you and what are they saying? Remember that your body knows best. It only asks you to listen to its cues.
Make Mindfulness Your Mantra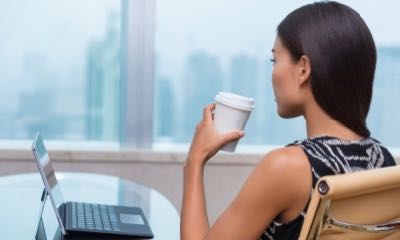 Mindfulness requires a subtle shift in how you move throughout your day. While the change is seemingly small, the impact can be large. Being mindful allows your body and mind to let go of stress, negative thought patterns, and associated behaviors.
When you toss aside those patterns and distractions, you liberate yourself. You're likely to find more creativity, productivity, and energy. By committing even a few moments a day to mindfulness, you start a habit that sets you up for a healthier day and overall lifestyle.
About the Author
Jenna Templeton is a health educator and freelance science writer living in Salt Lake City, Utah. After receiving a bachelor of science degree in chemistry from Virginia Tech, Jenna spent five years as a research scientist in the nutritional industry. This work fueled her interest in personal wellness, leading her to pursue a graduate degree in Health Promotion & Education from the University of Utah. Outside of work, Jenna enjoys live music, gardening, all things food, and playing in the Wasatch mountains.
https://askthescientists.com/wp-content/uploads/2019/04/Mindfulness-AdobeStock_117966774.jpg
418
835
Jenna Templeton
Jenna Templeton
2019-04-26 09:00:12
2022-07-20 15:58:32
Mindful Living is Healthy Living