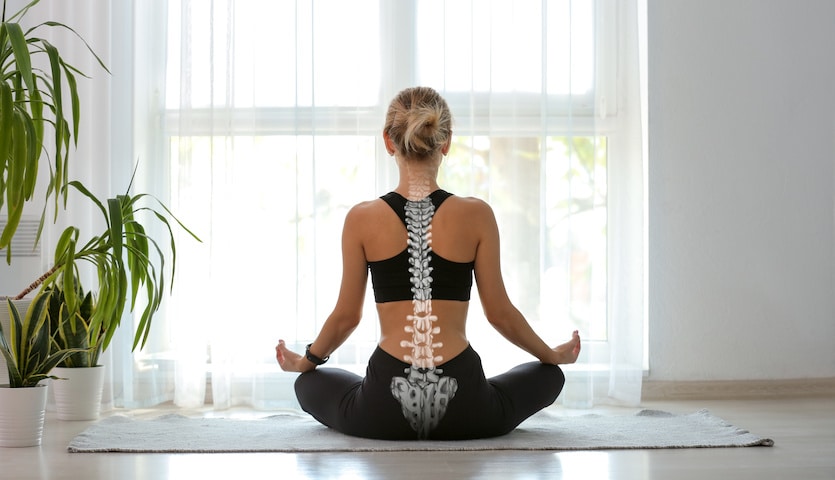 Body language is a powerful communicator. Your posture, the way you hold your body, exudes confidence. It can show others if you are listening to them or even express if you're feeling shy, tired, and so much more.
And, as it turns out, it can also affect your health.
The ties between posture and health cut both ways. Good posture brings great benefits, and, on the flip side, bad posture can be detrimental to your health. Let's take a look at each element of your posture: the good, the bad, and what you can do about it.
Posture Perfect
Before getting into the nitty gritty, what exactly is posture and what makes it good or bad? "Good" posture is typically easy on your body: carrying yourself in positions that don't strain or tweak your muscles and joints. "Bad" posture, well, does the opposite. (More on that later!)
Posture can be broken into two categories: static (not moving) and dynamic (in motion). For now, we'll deep dive into static posture. When your body is at rest, you're probably doing one of three things: sitting, standing, or lying down. Let's take a look at the ideal posture for each:
Why Bother: The Benefits of Good Posture
As a general rule, a little pain and discomfort each day is inevitable. It's just part of life. That being said, there are steps you can take to help reduce the amount of discomfort you experience each day—and one is paying attention to your posture. Good posture can have a positive impact on your health by:
How Bad Posture Affects Your Health
Posture goes way beyond the way you look. Poor posture can directly impact your physical health. Some of the most common effects of bad posture include:
How to Improve Your Posture
No matter where you are in your posture journey, the tips and tricks below can help you ditch the slouching and keep your posture balanced and natural:
As you go throughout your busy day, try to be mindful of your posture. Over time, it'll become more and more natural to keep your body upright, neutral and in alignment. Good posture will benefit your health and you might even feel a boost in confidence.
https://askthescientists.com/wp-content/uploads/2023/06/AdobeStock_421827071.jpeg
480
835
staff
staff
2023-06-19 10:00:32
2023-08-15 13:12:09
Head Up, Shoulders Back—How to Maintain Good Posture