The Best Brightening Skincare Ingredients for Glowing Skin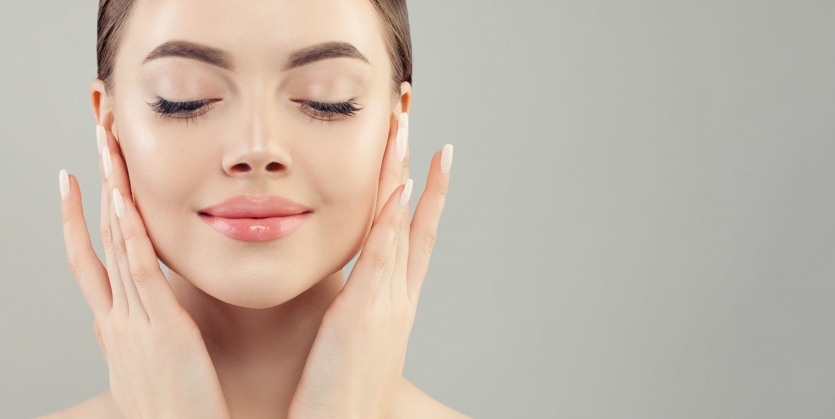 You're a bright, shining star. It shows in every aspect of your life. Now illuminate your inner beauty even more with brightening skincare. Glowing skin you can see—achieved by using proven brightening ingredients—is a trend that stands the test of time. After all, healthy-looking skin never goes out of style.
The goal of brightening skincare is to put the emphasis on a healthy-looking, radiant complexion—rather than seeking ways to cover up blemishes. Focus your skincare efforts on ways to highlight your natural beauty. You can do that by incorporating brightening and refining ingredients into your skincare routine.
So look deeper into ways to upgrade your skincare game to match your inner glow. Below you'll find a breakdown of some of the best ingredients and approaches to give your skin a glow-up. Now you can start your search for skincare products to brighten and illuminate your complexion armed with the information you need.
Niacinamide is Your Brightening Skincare Superstar
Say hello to the real powerhouse of visible skin brightening. Niacinamide is a tough act to follow—because it is so effective in visibly transforming dull, patchy, uneven skin, into a gorgeous-, glowing-, radiant-looking complexion.
Niacinamide is a B vitamin (a form of vitamin B3 to be exact) and is one of the most effective skincare ingredients at visibly reducing the apparent contrast of dark spots or hyperpigmentation. Niacinamide can shrink the appearance of pores and reduce visible oil production. Not to mention improve the appearance of fine lines and wrinkles, all while visibly evening out skin tone.
Beauty gurus and skincare aficionados alike love this active ingredient. That's why so many skincare products—like the Celavive Dark Spot Corrector—rely on niacinamide to deliver visually dramatic results.
Another reason to love niacinamide is its compatibility with other antioxidants, specifically vitamin C. When niacinamide and vitamin C are combined, their antioxidant activity is amplified. Antioxidants help protect the skin for a beautiful complexion. With antioxidants like niacinamide and vitamin C working together, dark spots visibly fade to reveal fresh, younger-looking skin.
Shine with Vitamin C Derivatives
Bright-looking skin needs vitamin C—just like the vitamin is essential for the rest of your body. Vitamin C and its derivatives (ascorbic acid, ascorbyl glucoside, ascorbyl palmitate) are powerful antioxidants that provide help to keep your skin looking beautifully radiant. It is also important for a visibly bright, even-looking skin tone. Redness from dry skin can make your complexion appear splotchy. But vitamin C is a soothing agent that can help your skin look calm.
Collagen (the protein that gives skin its bounce) relies on vitamin C, too. Skincare products with vitamin C target the appearance of fine lines, wrinkles, and the visibly uneven texture of aging skin. Vitamin C helps skin look uniform, soft, and supple. And through collagen's impact on skin hydration, vitamin C aids in the appearance of a plump and smooth complexion.
Adding skincare products with vitamin C to your skincare routine is a must. Serums like the Celavive Light Complexion Serum use vitamin C along with niacinamide and other brightening ingredients to transform the appearance of dull skin into a radiant, glowing complexion.
Hydrate, Hydrate, Hydrate for Glowing Skin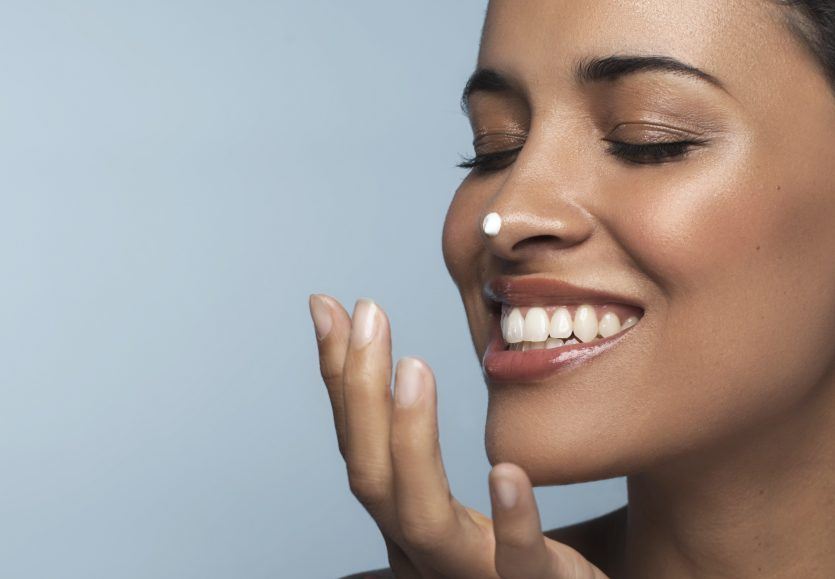 The best way to keep your glowing skin going is plenty of hydration. Hydrated skin stays visibly plump and smooth. And smooth skin gleams because light reflects well off of hydrated skin. This gives you that bouncy, beautiful glow you're looking for.
The best hydrating ingredients lock water inside the skin. That's because your skin is like a sponge. It absorbs and retains moisture and skincare treatments. So look for skincare products that seal moisture in and keep your skin looking hydrated and happy.
Ingredients like shea butter and jojoba-seed oil are just the ticket to brighter, more youthful-looking skin. These are potent moisturizers that help maintain hydration, without clogging up pores or causing blemishes.
Sheet masks are a real treat for your skin. These masks—including the Celavive Vivid White Sheet Mask, which is loaded with shea butter and jojoba-seed oil—are great for intense hydrating. These luxurious skin treatments are even better if they're blended with brightening agents. Look for:
niacinamide
licorice extract
red algae
sugars that bind to water and flood your skin with moisture.
Try a brightening sheet mask a few nights a week to lock in that glow and moisture.
For daily brightening and hydration, find a cream that does double duty. An ingredient list that includes niacinamide, red algae, and added vitamin C can help you achieve a gorgeous glow—plus, the necessary moisture your skin depends on. Find a cream—like USANA's Celavive Luminous Moisture Cream—that can be used twice daily to achieve a gorgeous glow. This will help you illuminate your inner beauty on a daily basis.
Get Your Glow On
Do your research to find what kind of skincare treatments will work best for you—and for your skin type. Look for hydrating and brightening benefits, as well as ingredients that support visibly healthy skin for a beautiful look.
You can check brighter-looking skin off your beauty bucket list. Add brightening skincare to your daily routine—with effective active ingredients like niacinamide and vitamin C—to put a visibly luminous, radiant complexion within reach.
https://askthescientists.com/wp-content/uploads/2020/12/AdobeStock_263420581-scaled.jpeg
1284
2560
Austin Winegar
Austin Winegar
2020-12-15 10:00:56
2022-07-03 21:33:13
The Best Brightening Skincare Ingredients for Glowing Skin