HealthPak™
Get the Best Nutrition for Your Busy Lifestyle in USANA® HealthPak™
USANA® HealthPak™
A powerful combination of comprehensive nutrition—plus advanced formulas for healthy aging—will help you live well, every day.
It's easy to get the micronutrients you need morning and night with USANA HealthPak. The 28-day supply of core supplements in convenient daily packets delivers advanced nutrition when and where you want it.*
HealthPak includes the USANA® CellSentials™ plus MagneCal D™ and the exclusive CellSentials Booster.
This expertly formulated combination provides a comprehensive nutritional foundation for your cells. Plus, the innovative formulas made with USANA InCelligence Technology® give you powerful support for looking and feeling good today and aging healthfully in the future.*
Each packet contains the following:
Two Vita Antioxidant tablets
Two Core Minerals tablets
One MagneCal D tablet
One CellSentials Booster
Made with the highest quality, bioavailable nutrients, HealthPak delivers the total health support your body needs to help you keep up with your busy lifestyle.*
Busy, Modern Lifestyles Need Better Nutrition
One of the most important aspects of achieving vibrant health is maintaining consistent, optimal levels of nutrients in your body. But when you're on the go, a balanced diet and good lifestyle habits are often the first thing to suffer.*
In a world of fast food and pre-packaged meals, an advanced nutritional supplement can help fill the gaps. And by taking those supplements twice a day, you can help ensure your cells are nourished all day, every day. With convenient AM and PM packets of supplements, HealthPak makes it easy for you to get the right nutrition your cells need to thrive.*
Great overall health starts from a foundation of great nutrition. The CellSentials have you covered with a broad range of vitamins and minerals, from A-to-Z. And the added phytonutrients, InCelligence Complex, and other vital nutrients make Vita Antioxidant and Core Minerals the cornerstone of any daily supplement routine.*
Magnesium, calcium, and vitamin D are three nutrients you may not get enough of. If you limit your dairy intake or don't eat many leafy greens, it is likely you can benefit from a supplement that delivers more. HealthPak includes one tablet of MagneCal D in each packet to deliver added support for your cellular health, strong bones, muscle function, and energy metabolism.*
With HealthPak, you get even more.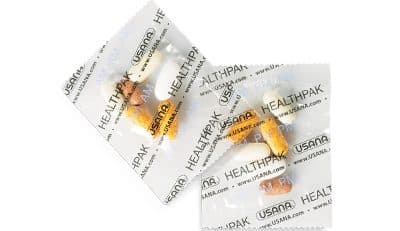 The CellSentials and MagneCal D provide you with the basic nutrition you need if you lead a generally healthy lifestyle. But the effects of stress and poor diet—plus growing levels of pollution, chemicals, and toxins in the modern world—may increase your body's demands for active cellular defense. That's because all of those things cause oxidative challenges that can increasingly overwhelm your body's natural defenses.*
The result? You may start feeling older than your years, as your cells and DNA suffer increasing damage from free radicals.*
Your cells and DNA can use a boost of targeted nutrients to help keep them healthy and restore normal, youthful function. The InCelligence Complex in Vita Antioxidant contains some of these aging fighters at levels you would get in a generally healthy diet. But the CellSentials Booster, available only in the HealthPak, delivers a concentrated dose of powerful cell-defending ingredients.*
Your Cellular Super Protector–the CellSentials Booster
The CellSentials Booster is a unique supplement formulated entirely with USANA InCelligence Technology. This means all of the ingredients were carefully selected because they can influence distinct cell signaling pathways that help fight the cellular aging effects of the modern world.*
It includes four cell activating ingredients:
Olivol® Olive-Fruit Extract
Get the benefits of the Mediterranean diet with USANA's unique Olivol ingredient. The extract contains phenolic compounds (a type of antioxidants) from olive fruit and by-products of olive-oil production that aren't found anywhere else in nature. The CellSentials Booster combined with the InCelligence Complex delivers a total of 50 mg of Olivol's powerful cellular protection per day.*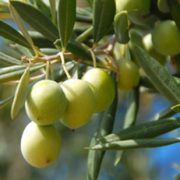 Pterocarpus marsupium
(Containing Pterostilbene)
Pterostilbene is a premium ingredient that is chemically similar to resveratrol but with significantly higher activity in the body. Each CellSentials Booster tablet contains 50 mg Pterocarpus marsupium (which contains 5 mg of pterostilbene) from the heartwood and bark of Indian Kino, a large tree that commonly grows in India and Sri Lanka.*
Pterostilbene belongs to a group of phytonutrients known as stilbenoids. Plants make stilbenoids in response to stresses to protect themselves. The natural extract contains several polyphenolic compounds (a type of antioxidants). And, because of its concentrated activity, pterostilbene is a superior modulator of the cell signaling pathways targeted by the CellSentials Booster.*
Alpha Lipoic Acid
Alpha lipoic acid is a medium-chain fatty acid naturally made in the body by breaking down linoleic acid. It's considered one of the most effective antioxidants. Not only is it a precursor to glutathione, it also helps regenerate other antioxidants. Plus, it's water- and fat-soluble, which means it works in all cells and tissues throughout the body.*
Most foods are very low in alpha lipoic acid, so supplementing is the best way to increase levels in the body. The CellSentials Booster contains more than twice the amount of alpha lipoic acid as the InCelligence Complex to give you a total of 250 mg per day.
Quercetin
There is nearly twice as much quercetin in the CellSentials Booster as is found in the InCelligence Complex. That's because it's a highly effective signaling compound. This plant flavonoid is found in many fruits and vegetables, including onions, grapes, and apples.*
Quercetin has been linked to many health benefits. It also interacts with other nutrients to maximize activity. The CellSentials Booster and the InCelligence Complex are both made with quercetin dihydrate, which has the best bioavailability. When taken together, you get a total of 180 mg of quercetin per day.*
Feel Healthier, Longer with Advanced Cellular Protection
You can actively help reset your cells to their normal, youthful state and protect against premature aging with the exclusive CellSentials Booster. It does this by targeting a broad network of cell-signaling pathways.*
Its four powerful nutrients build on the protection and renewal activity targeted by the InCelligence Complex in the CellSentials:*
Sparking mitochondrial renewal. It targets the cell-signaling pathway that initiates mitophagy, which breaks down and removes damaged mitochondria (the part of your cell that produces energy) left behind after the production of cellular energy. This helps preserve cellular efficiency for optimum cellular-energy production.*
Stimulating cells' production of their own antioxidants, such as glutathione and superoxide dismutase. Endogenous antioxidants (those made in your body) are a powerful defense mechanism against oxidative damage, which can protect the health and longevity of cellular function.*
The ingredients in the CellSentials Booster have demonstrated effects on additional signaling pathways. And with the advanced levels of active ingredients, in addition to those in the InCelligence Complex, you could experience significantly greater benefit.*
The CellSentials Booster targets a cell signaling pathway that supports a normal, healthy response to stress. It also helps keep some cell signaling pathways clear. This is important so that molecular messages are sent and received to maintain healthy, normal cellular function.*
Perhaps the most important pathway influenced by the CellSentials Booster is one associated with regulating the cell's lifecycle.*
In very simple terms, cells maintain something called homeostasis, which basically means they maintain a balanced, steady state. They are constantly monitoring the environment and responding or reacting to maintain that balance. As proteins are made, other proteins are degraded. When one cell dies, another cell is made. It's a very complex process that is tightly regulated by the body.*
The goal is to maintain this normal, steady balance. When you're young and healthy, it's normal for your cells to maintain this balance. As you age, preserving this function is vital, so when healthy cells divide into new cells, those new cells are healthy.*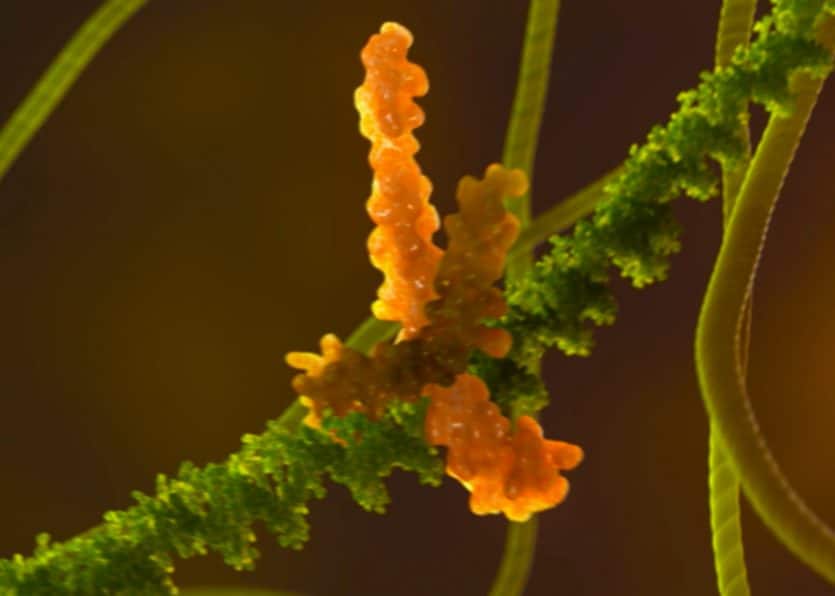 There is a transcription factor (a protein that binds to DNA to start or stop a cellular function) that acts like a cellular monitor. It oversees the cell lifecycle. Its job is regulating the normal expression of genes and other messenger molecules that affect many important healthy cellular processes. However, with age this transcription factor can lose its ability to function optimally.*
The CellSentials Booster targets the pathway for this cell-monitoring function to help ensure it stays healthy. So your cells, genes, and DNA will keep acting youthful and remain normal.*
Redefining Aging with the CellSentials Booster
Using InCelligence Technology to affect the signaling pathways mentioned above (and likely many others still to be revealed) can help redefine some of the declines normally associated with aging. The CellSentials Booster helps your body adapt to stress and protect long-term healthy cellular function. That's how it offers benefits to many aspects of your health, including the following*:
Brain and Nerve Health
There's no need to think twice about the importance of protecting your brain health! Protecting your brain cells, especially as you age, is important for memory, behavior, mood, and mental sharpness. The ingredients in the CellSentials Booster have been shown to protect normal brain and nerve function. *
Supporting healthy blood flow and mitochondrial health with the CellSentials Booster is also important for delivering blood, nutrients, and cellular energy to your brain to help power cognitive function. Maintaining healthy nerves is essential for sending and receiving messages from the brain throughout the body.*
Cardiovascular and Metabolic Health
Give your heart the love it deserves. The CellSentials Booster is full of ingredients that have repeatedly been shown to support healthy, normal blood pressure and cholesterol levels—as long as they're already in the healthy range.*
Healthy circulation, or blood flow, is also an important aspect of cardiovascular health. Oxidative stress can decrease the bioavailability of nitric oxide in vessels. Nitric oxide is produced by the endothelium—cells that line your blood vessels. When it is released, nitric oxide tells the blood vessels to relax, so that blood can flow through easily. The ingredients in the CellSentials Booster help protect endothelial cells from oxidative damage.*
Maintaining healthy blood glucose is also important for protecting the long-term health of your nerves and blood vessels. And you can help keep it level with the CellSentials Booster. A number of the ingredients in this powerful supplement have been shown to help maintain healthy blood glucose levels, already in the normal range.*
Skin Health
Be beautiful inside and out. Your outer appearance is influenced by your environment, the products you use on your skin, and the nutrition you put in your body. The CellSentials in HealthPak provide the essential nutrients you need to support the health of your skin cells. And the cellular antioxidants produced within your body can also help defend your skin cells from the damaging effects that lifestyle or environmental challenges may have on your appearance.*
Usage
Take one (1) packet in the morning and one (1) packet in the evening, preferably with food.
Keep out of reach of children. Consult your physician if you are pregnant, nursing, taking a prescription drug, or have a medical condition.
Ideal For
All generally healthy adults over age 18
Certified Kosher (U.S. formula)
Frequently Asked Questions About USANA HealthPak
Is there a difference between the AM and PM packets in a HealthPak?
*These statements have not been evaluated by the Food & Drug Administration. This product is not intended to diagnose, treat, cure, or prevent any disease.
Can't find what you are looking for? Please try your search again or submit a question here