Nutritional Skincare: Beautiful Skin Starts with Your Diet
Boosting the quality of your diet checks a lot of boxes for your health. Weight, energy, and proper fuel come to mind first. The health of your skin should be added to that list. Nutritional skincare illuminates the natural radiance of your skin through a proper diet.
Your skin is the largest organ of your body. And its health is easily influenced by what you eat. Skin goes through many cycles of renewal and repair. Proper nutrition supplies your skin with the materials it needs to maintain its beauty and strength.
That means eating a variety of healthy, whole foods that include a wide range of vitamins, minerals, antioxidants, lean proteins, and omega-3 fatty acids. Below, you'll read about some of the foods rich in important nutrients for your skin. Make nutritional skincare a priority and ensure these nutrients are in your diet.
Vitamin C
Healthy skin requires a good supply of the protein collagen. This peptide is the most abundant protein in your body and is found in connective tissue and skin. Collagen gives your skin elasticity, bounce, structure, and durability.
Your body needs vitamin C to regulate the amount of collagen produced in your skin. Vitamin C stabilizes the genetic blueprints for collagen production and increases the rate at which it is made. This helps keep your skin looking as firm and healthy as possible.
There's another way vitamin C influences the appearance of fine lines in aging skin. Oxidative stress leads to wrinkled skin. Vitamin C is an antioxidant that acts as a free radical scavenger and maintains healthy levels of toxic oxygen species in cells. So, vitamin C can aid in repairing the oxidative damage done to your skin cells to keep it looking healthy.
This nutrient can also support the production of cells called fibroblasts. Fibroblasts help maintain healthy skin, but their numbers dwindle with age. By recharging your body's ability to produce fibroblasts, vitamin C gives your skin the tools it needs to maintain a youthful appearance.
Vitamin C is found in many fruits, vegetables, and dietary supplements. Good sources are:
• Oranges
• Apples
• Strawberries
• Spinach
• Broccoli
Eating a diet rich in vitamin C can help protect your skin and reduce the appearance of fine lines and wrinkles. And if you're looking for another vitamin to pair with it, vitamin E also an important part of nutritional skincare.
Glucosamine
This mega molecule does a lot of work to keep your skin in tip-top shape. Glucosamine is an amino sugar necessary for building proteins and lipids in your body. As a precursor to hyaluronic acid, glucosamine is critical to supporting the production of this important ingredient in skin. That's what makes glucosamine key to nutritional skincare. Because hyaluronic acid is widely known for its effects on skin health and appearance.
Making hyaluronic acid more available to vulnerable areas of skin is one way glucosamine helps maintain a healthy-looking complexion. Here's how it works. Hyaluronic acid stabilizes and strengthens the tissues that heal minor skin scrapes. By supporting healthy levels of hyaluronic acid, glucosamine has the power to repair and fortify skin. As an added bonus, glucosamine can inhibit the production of a pigment called melanin. This works to reduce the appearance of age related dark spots.
Increasing the amount of hyaluronic acid in your body makes glucosamine a key part of your nutritional skincare. Look to this important molecule to help support normal pigmentation, and skin repair.
Glucosamine is most often obtained through nutrient supplementation, since dietary sources are scarce. Seafood, namely shellfish, can contribute significantly to the dietary sources of glucosamine. But if you want to incorporate it into your diet at optimal levels—those shown by research to be effective—supplementation is your best option.
Lutein and Zeaxanthin—A Powerful Pair for Nutritional Skincare
Lutein and zeaxanthin are known to support healthy eyes. And evidence suggests these nutrients could be an important part of your nutritional skincare, too. By working together to filter blue light, lutein and zeaxanthin help protect your eyes and skin from the effects of the sun.
High-energy visible light (HEV, or blue light) is emitted by the sun, your laptop computer, cell phone, and LED lights. Your skin's defense against the barrage of blue light is filtering it out. Lutein and zeaxanthin are some of those filters.
Both behave as antioxidants and help keep free radical damage from blue-light exposure in check. These nutrients are not produced by your body, so it's important to include them in your diet.
Lutein and zeaxanthin are carotenoids—plant pigments. Other carotenoids, like beta carotene, can support your skin's appearance, too. You'll find these carotenoids in yellow and oranges foods. Cantaloupe, carrots, orange and yellow peppers, egg yolks, and salmon are all rich sources of zeaxanthin and lutein. They're also found in green, leafy vegetables like spinach, kale, broccoli, peas, and lettuce. Including these foods in your healthy diet can pay off in clear eyes and healthy-looking skin.
Alpha-Lipoic Acid
Known as the "universal antioxidant," alpha-lipoic acid (ALA) is great at fighting off free radicals. ALA is active in both lipid layers of the skin and water-filled skin cells. Its primary role in the body is protecting cells from oxidative damage. Alpha-lipoic acid binds to oxidants and diffuses potential damage.
Oxidative damage causes wrinkles and fine lines. So, ALA is an important component of nutritional skincare that can help you achieve healthy-looking skin. ALA can also support even skin tone and minimize the appearance of redness and blotchiness. Wrinkles are kept at bay because antioxidant compounds like ALA protect the structure of your skin from oxidative stress.
Another function of ALA is the regulation of nitric oxide production. Levels of nitric oxide in your body influence the amount of blood flow to your skin. Increased blood flow helps your complexion transform from a dull and pale appearance to vibrant and glowing one.
Alpha-lipoic acid can also regulate the synthesis of a molecule called glutathione. Glutathione is an antioxidant, as well—one of the most powerful in your body. The antioxidant benefits of glutathione run the gamut, and with the help of ALA regulation, your skin is a benefactor.
One more function of ALA is its role in energy production. Alpha-lipoic acid serves as an essential cofactor in the biochemical cycle that turns macronutrients (your food) into energy. This cycle (citric acid cycle) produces the majority of the energy your cells need to function.
Your body creates very small quantities of ALA. There are a few food sources of this compound, but their bioavailability is limited. These foods include: kidney, heart, liver, broccoli, spinach, and Brussels sprouts. It's most readily available to your body in the form of nutrient supplements. Increasing the amount of usable ALA in your body supports free-radical scavenging and provides antioxidant benefits.
Curcumin
Curcumin is another pigment that should play a role in your nutritional skincare. This phytonutrient is derived from turmeric, a spice used in preparing vibrant, tropical cuisine. Turmeric (and curcumin) comes from the root Curcuma longa and belongs to the ginger family. Adding turmeric to a meal gives it a beautiful bright yellow color.
But curcumin doesn't just brighten up your plate. It has demonstrated considerable ability to help reduce the appearance of puffiness and swelling. By blocking the biochemical steps that produce the look of red and irritated skin, curcumin helps your skin tone look smooth and even.
H2O
Nutritional skincare doesn't have to be hard. Probably the simplest thing to do to help your skin is drink water. And lots of it.
Hydration is crucial for the appearance of healthy and supple skin. Drinking plenty of water throughout the day provides your skin with an ample supply of moisture and helps flush out toxins.
Water helps fill out your skin to provide a smooth appearance. It also helps your skin look plump. You can maximize the effectiveness of topical moisturizers by making sure your skin is well hydrated.
Cell Signaling and Nutritional Skincare
Your skin is only as healthy as the cells that make it. And your diet has a big impact on your cellular function—including cellular communication or cell signaling.
Cells work together by communicating through chemical and electrical impulses. Cellular communication is the foundation for skin health, and the vitality of all your overall health.
So, you need to watch what you eat to ensure your skin cells are a well-oiled machine and fit for duty. Because promoting your cells' natural ability to communicate helps your body (and skin) look good and feel great.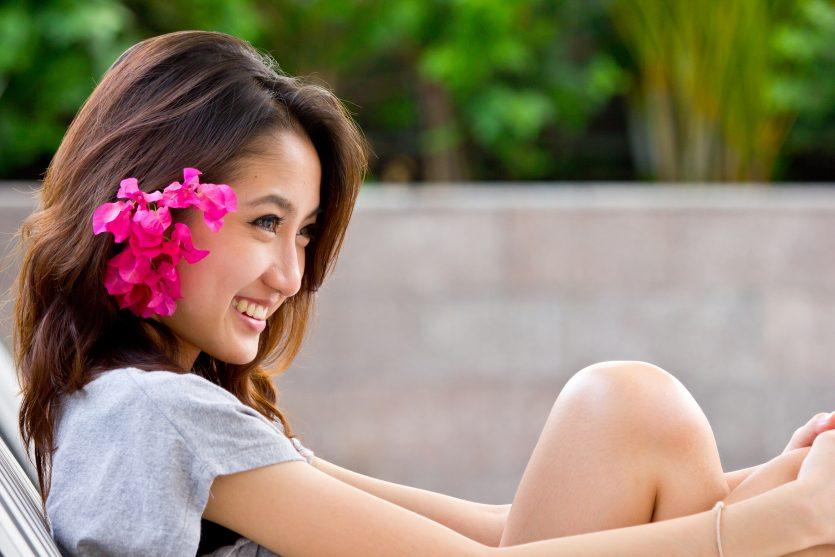 Your Skin, Your Choice
Nutritional skincare—and supporting your overall health—starts with your choices. When selecting nutritional supplements and shopping for food, look for items that provide a wide range of vitamins (especially C and E), minerals, omega-3s, and healthy proteins.
And think about what you can do to support healthy cellular communication. That include consuming foods and supplements that have plenty of antioxidant activity, are good sources of essential vitamins and minerals, and contain plenty of phytonutrients.
What you choose not to eat is also important. Limiting sugar and refined carbs can be helpful for your skin. So, next time you reach for a snack, think about how it might feed into the beauty of your skin.
About the Author
Sydney Sprouse is a freelance science writer based out of Forest Grove, Oregon. She holds a bachelor of science in human biology from Utah State University, where she worked as an undergraduate researcher and writing fellow. Sydney is a lifelong student of science and makes it her goal to translate current scientific research as effectively as possible. She writes with particular interest in human biology, health, and nutrition.
References
https://www.nature.com/articles/35016151
http://ajcn.nutrition.org/content/77/2/348.short
http://lpi.oregonstate.edu/mic/health-disease/skin-health/vitamin-C
http://lpi.oregonstate.edu/mic/dietary-factors/lipoic-acid#food-sources
http://onlinelibrary.wiley.com/doi/10.1111/j.1473-2165.2006.00277.x/abstract
https://www.theguardian.com/fashion/2017/jun/01/lights-off-is-the-glare-from-your-computer-really-ageing-your-skin
https://www.ncbi.nlm.nih.gov/pmc/articles/PMC3705341/
http://www.doctoroz.com/article/5-ingredients-look-your-skincare-products
https://www.livestrong.com/article/155430-contraindications-for-glucosamine/
https://www.uwhealth.org/madison-plastic-surgery/the-benefits-of-drinking-water-for-your-skin/26334
https://www.ncbi.nlm.nih.gov/books/NBK21582/
https://www.aoa.org/patients-and-public/caring-for-your-vision/diet-and-nutrition/lutein
These statements have not been evaluated by the Food & Drug Administration. This product is not intended to diagnose, treat, cure, or prevent any disease.
https://askthescientists.com/wp-content/uploads/2018/01/Nutritional-Skincare.jpg
711
1200
Sydney Sprouse
Sydney Sprouse
2018-01-15 06:00:18
2022-07-24 23:13:39
Nutritional Skincare: Beautiful Skin Starts with Your Diet