Celavive Olivol Botanical Blend
Restore Rejuvenating Moisture to Your Skin with Celavive® Olivol® Botanical Blend
Celavive® Olivol™ Botanical Blend
Restore rejuvenating moisture to your skin for up to 24 hours with a unique blend of fruit extracts.
Moisture is an essential component of radiant, healthy-looking skin. Hydrated skin looks and feels plump, supple, and smooth.
When your skin's moisture is balanced, natural moisturizing factors (NMF) help ensure skin doesn't become dehydrated. Hydration levels remain normal. Skin's cellular membranes stay flexible. The skin barrier functions properly to retain water within, while protecting the skin cells in the deeper layers of your skin.
However, the skin's moisture balance can be disrupted with age or by harsh products, pollutants, or a dry climate. Once skin's moisture has become imbalanced, skin-cell membranes become more rigid—allowing fewer nutrients inside. And, eventually, the skin barrier may become damaged. This can begin a negative cycle that results in increasingly dry, irritated skin that looks dull and prematurely aged.
Replenish Moisture to Renew Your Appearance with the Celavive Olivol® Botanical Blend
Give your skin lasting moisture for a complexion that appears smooth and soothed with the Olivol Botanical Blend. This exclusive combination of botanicals includes USANA's unique Olivol olive-fruit extract, plus watermelon rind (Citrullus lanatus), lentil (Lens esculenta), and apple (Pyrus malus) fruit extracts. These ingredients have been clinically shown to rehydrate for up to 24 hours after one application.
In as little as two weeks of using Celavive products with the Olivol Botanical Blend, you can expect to see and feel lasting results:
Increased moisture
Skin is visibly smoother
Reduced appearance of dry or flaky skin
Decreased appearance of skin irritation and redness due to lack of hydration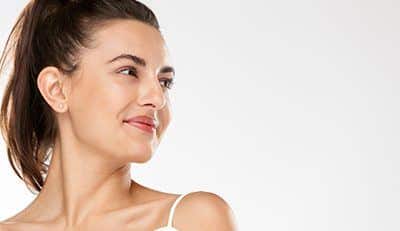 Protect with Olivol® Antioxidant-Rich Moisture
USANA developed an olive-oil-extraction process that isolates the moisturizing components of olive oil. This process creates a potent antioxidant compound called Olivol® olive-fruit extract.
For centuries, olive oil and its extracts (like Olivol) have been used as moisturizers. As part of the botanical blend, Olivol gently hydrates your skin. It also helps support your body's natural skin-repair process to give your skin the appearance of a youthful glow.
Olivol can also act as a free-radical scavenger. Free-radicals are toxic compounds that can cause cellular damage to DNA and proteins. Olivol can neutralize these compounds to help keep your skin looking its best.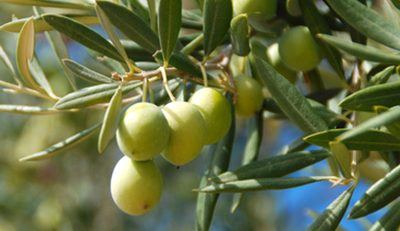 Fight Dryness by Supporting Your Skin's Natural Moisturization Processes
You can deliver immediate moisture to your complexion to promote suppleness and support your skin's natural moisturization processes. Olivol Botanical Blend protects the integrity of your skin barrier for skin that looks and feels soft and refined.
Olivol Botanical Blend nourishes your skin cells' natural ability to transport water and glycerol across cell membranes. This helps retain existing moisture in the epidermis.
Vitamin B5, or pantothenic acid, from lentil extract also helps attract and hold moisture to increase hydration in the surface of the skin.
The blend also intensely hydrates for a more luminous appearance because it supports normal production of your skin's natural moisturizing factor (NMF).
Generated in the top layer of your skin, the NMF is mostly made of amino acids along with lactates, sugars, other natural acids, and more. The compounds that make up the NMF help your skin look healthy by supporting your skin barrier. They act as humectants, which work like a sponge in your skin. These water-binding substances help capture, absorb, and retain water to protect against dehydration. People with dry skin tend to have lower levels of NMF.
The Olivol Botanical Blend replenishes moisture for hydrated look. It complements the action of the Celavive® Cell Signaling Complex to deliver complete care for a radiant complexion.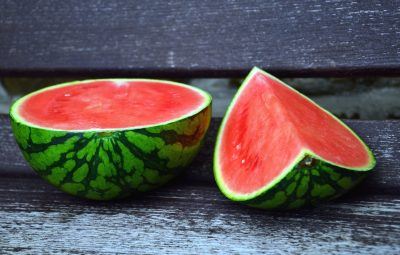 The nutrients (mostly simple sugars) in the Olivol Botanical Blend moisturize healthy-looking skin by replenishing compounds needed for the NMF to be produced. These compounds include citrulline, sodium PCA, and sodium lactate.
Nutrients in watermelon are concentrated in the rind. It is one of nature's few sources of citrulline. Citrulline is also a naturally occurring amino acid in your NMF.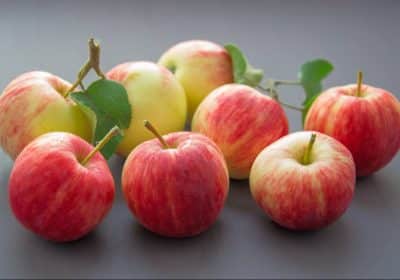 Apple extract is a source of sodium lactate and sodium PCA. PCA (pyrrolidone carboxylic acid) absorbs water. It is highly concentrated in the NMF and can soothe dry skin. However, it can be washed away with soap, so topical application can help replenish it.
Learn more about how the NMF is formed
The mix of compounds in the NMF are formed after a protein known as filaggrin breaks down. Filaggrin requires the right ingredients as well as the right moisture level in its environment to function properly. It is vitally important to support this protein by giving it the right nutrients and preserving a healthy moisture balance in the skin. This is because if filaggrin doesn't break down properly, the skin barrier can weaken. The skin then loses water and becomes dry and rough.

Because the Celavive Olivol Botanical Blend supports your skin's natural moisture factor, it delivers the right amount of moisture your skin needs. This makes it a great skin replenisher for dry, oily, combination, and sensitive skin.
Learn More About the Products That Contain the Celavive Olivol Botanical Blend
Frequently Asked Questions About Celavive Olivol Botanical Blend
None. Submit your question below!
Can't find what you are looking for? Please try your search again or submit a question here