Why Your Skin Microbiome is Important—And 5 Ways to Protect It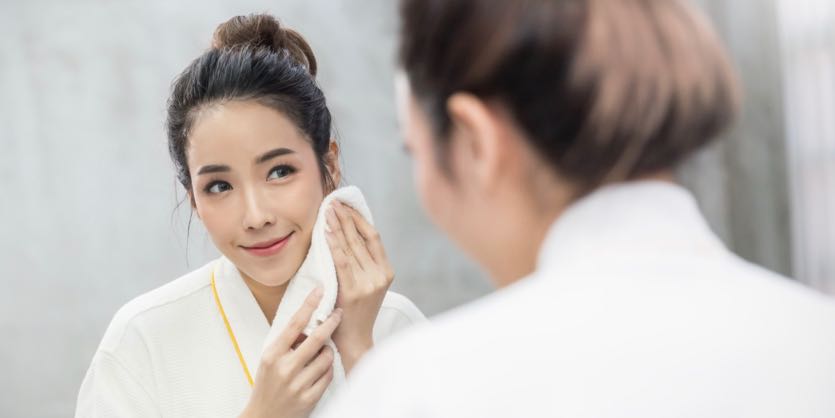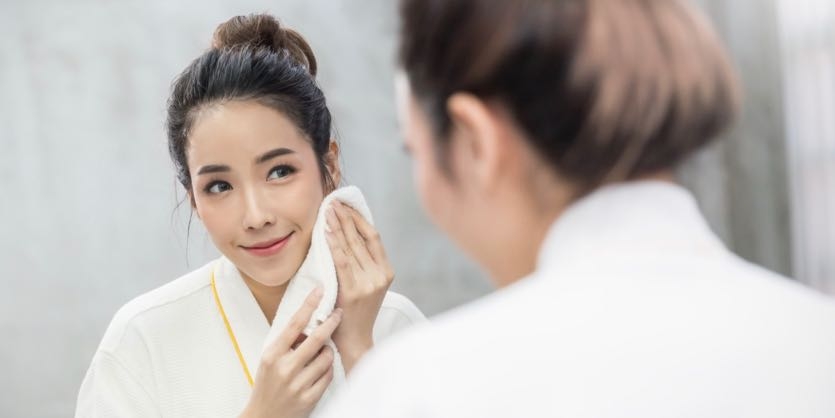 As you go about your everyday life, you are not alone. No need to be paranoid. You aren't being haunted by ghosts or followed by anyone. But there is a community of nearly 1,000 different species of bacteria, fungi, viruses, and mites you constantly tote around with you—on your skin. It's known as the skin microbiome, and it's important for the health of your largest organ.
That's right—what you can't see in the mirror might be having a huge impact on your skin.
What is the Skin Microbiome?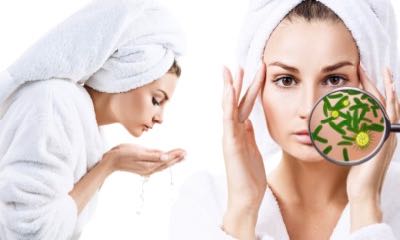 The billions of microbes living on you are called your skin microbiome. These microorganisms (sometimes called skin flora) are harmless or even beneficial—playing a vital role in your immune system and skin appearance. Evolved over thousands of years, the human microbiome consists of many distinct types of colonies, depending on the location and condition of the microenvironment.
The microbiota survive off of the salt, water, and oil (sebum) your skin releases to keep itself cool and lubricated. And several factors determine the habitat of the various microbiota, like:
body temperature
skin thickness
amount and size of folds
skin pH
the density of hair follicles and glands
In other words—and not all too surprisingly—the microbiota on your face looks different from the microbiota on your armpits. Areas with higher density of oil glands, like your face, back, and chest, thrive off of the lipids (fats) in your sebum. Warm, humid areas, such as the groin and between the toes, host microorganisms that love a danker environment. Meanwhile, dry, cool patches—like your arms and legs—have far fewer micro-colonies than the rest of your body. In all, the average person carries around two pounds of microbes on their body at all times.
The sheer amount and diversity of skin flora may sound scary. But it's actually a good and healthy thing. Having a bountiful, well-balanced microbiome plays an important role in your overall health, and the appearance of your skin. The microorganisms help produce vitamins, hormones, and chemicals that affect everything from your mood to metabolism to immune system.
What Skin Flora Do for You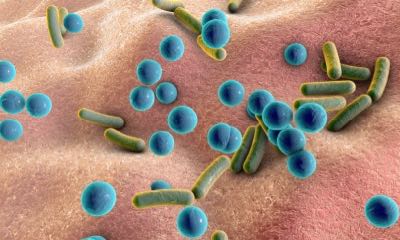 Most people know the skin is the body's first line of defense against injury or potential pathogens. But it's not actually your skin's cells that act as the front lines of the cavalry. It's the skin's microbiome.
Your skin's inherent environment is rather unfriendly to bad bacteria. It's cool and dry. The pH is acidic. Even sebum, your skin's lubricant, is antimicrobial. And, ideally, your skin has a bountiful amount of microbiota to combat all the bad bacteria you come into contact with.
A healthy skin microbiome, which prefers the acidic environment your skin provides, helps your immune system out. This likely starts by skin flora overcrowding pathogen overgrowth. Also, your skin's immune system and microbiome communicate and respond to one another's needs.
But your skin could be left vulnerable if your skin's microbiome has been damaged in one of many ways:
soaps
incorrect or overuse of antibiotics
harsh skincare products
environmental factors
Unfortunately, the diversity in many modern societies' microbiomes is as much as half as diverse as it once was. The culprits of the dwindling number of microbiota? Modern hygiene practices—such as daily showers or baths and the use of aggressive soaps and detergents—along with less healthful diets. Also a lack of interactions with plants, soil, and the microbiomes of livestock and other wildlife, may have an impact.
On the individual level, many factors can shape the diversity of your skin flora. Your job, age, lifestyle, clothing, hygiene habits, and even how much time you spend in the sunlight can all affect the types and amount of microorganisms inhabiting your microbiome.
The lack of diversity can become obvious, even to the naked eye. It can lead to dryness, overproduction of sebum, breakouts, redness, or other afflictions. Therefore, keeping the proper balance of microbiota, and maintaining proper pH, can help protect your skin and microbiota from undesirable conditions.
The relationship between your skin's appearance and microbiome isn't completely clear. That's partially because the vast majority of skin flora haven't been cultured or extensively studied yet. But more research and information is likely coming. That's because the subject of the skin microbiome has caught the attention of many large beauty and skincare brands. It has even inspired the creation of some startup cosmetic brands who are experimenting with adding microbes to their products.
5 Tips for a Flourishing, Healthy Skin Microbiome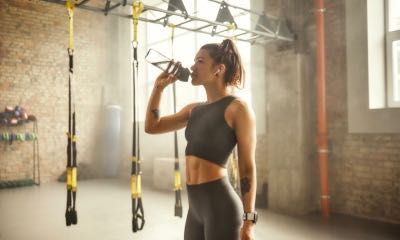 Many of the factors that control the makeup of your skin microbiome are out of your control. But there are some things you can do to protect the delicate communities of skin flora. To keep your skin's microbiome happy, healthy, and thriving, implement these five tips:
Cleanse—and dry—correctly.
There's a fine balance between having good hygiene and overdoing it. Avoid over-washing or using harsh cleansers. And don't go crazy with the scrubbing. Too much friction can strip your skin of its healthy microbes, and create micro-tears in the skin at the same time. These tiny tears can be a breeding ground for unhealthy pathogens. When it comes time to dry off, gently pat your skin dry instead of vigorously rubbing yourself with the towel.
Eat well and hydrate.
As with most aspects of your health, your diet plays a vital role in keeping your skin healthy. Eating a diet rich in healthy fats, vegetables, protein, and fiber helps your gut bacteria, which may in turn help your skin microbiome. Also, be sure to drink at least 64 ounces of water per day. Being chronically dehydrated can negatively impact your microbiome. Finally, try to work up a sweat regularly to help feed your skin's microbiome.
Avoid synthetic fabrics.
Choose natural fibers like cotton over synthetics whenever possible. Man-made fabrics, especially those that are tight or worn closely to the skin, can cause an imbalance in your microbiome. Remember that microbiota thrive on different areas of the body because of their unique environments. If you often wear items that cause your temperature, sebum or sweat  production, or otherwise affect the normal skin conditions, you could create an environment in which good skin flora cannot thrive.
Choose products wisely.
Avoid antibacterial soaps and step away from hand sanitizer. In many cases, they kill the beneficial microbes along with the bad ones. Beyond the antibacterial type, soaps in general are alkaline, which can upset the balance of your acidic skin and actually make you more vulnerable to alkaline-loving potential pathogens. If you want to go the extra mile to ensure your hygiene isn't damaging your microbiota, try one of the microbiome soaps that are now on the market. When it comes time to moisturize, be aware that many lotions have ingredients that are not microbiome-friendly. Use gentle, water-attracting moisturizers with ingredients like hyaluronic acid.
Embrace Your Skin Microbiome.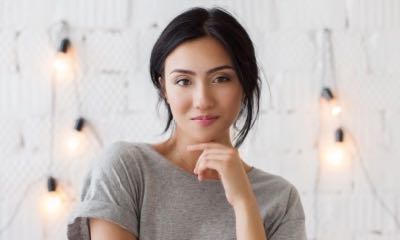 While it may go against everything you've been taught for decades, not all bacteria or other microbes should be killed or avoided. And, in reality, it would be a futile endeavor. So, instead of being grossed out by the billions of life forms with which you share your body, embrace the little guys that make up your skin microbiome and do your best to protect them as well as they try to protect you.
https://askthescientists.com/wp-content/uploads/2019/11/asian-woman-cleansing-face-AdobeStock_269237320.jpg
418
835
staff
staff
2019-11-08 09:00:45
2022-07-20 15:30:01
Why Your Skin Microbiome is Important—And 5 Ways to Protect It