Coping With COVID-19: Healthy Living Information to Support You Through the Global Coronavirus Pandemic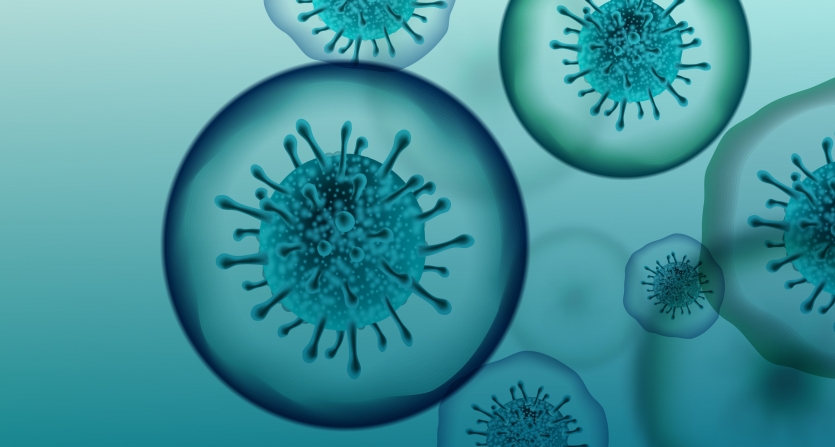 COVID-19 (the disease caused by the novel 2019 coronavirus) has changed the world. The health and safety of our readers and everyone around the world is at the forefront of our minds. And we know right now—maybe more than ever—health and wellness occupies a place of prominence in yours.
At Ask The Scientists, we will continue to provide you with the accurate, science-based information about nutrition and living a healthy lifestyle you need right now. We believe information and understanding is power—to maintain your health, to keep your family healthy, to battle fear with truth.
That's why below you'll find collected stories about topics of utmost importance—immunity, mental health, self-care, and healthy habits at home. We aren't experts on the novel coronavirus, so there are no specifics about symptoms or the virus' spread. But you'll also find a guide to sourcing trustworthy, scientific information about COVID-19 and the ever-evolving global pandemic.
And if you need an answer to a question about health, wellness, nutrition, or healthy living, we're here, in this with you. We'll be doing what we always do—arming you with quality, science-based information to help you continue living your life in these uncertain times.
If you don't find an answer or the information you're looking for, all you have to do is ask. Reach out through the site or on our Facebook page.
Understand More About Your Immune Health
Practicing Self-Care and Attending to Your Mental Health
Thriving at Home
Your Guide to Quality Sources of Coronavirus-Specific Information
What you didn't find in the links above was specific information about COVID-19. We aren't experts in epidemiology, virology, or infectious disease. But we can point you to quality sources about symptoms, how the virus spreads, case numbers, vaccines, and more. And remember that the information you put in your brain is as important right now as the food you put in your body.
Here are tips for finding trustworthy sources of coronavirus information and links to those sites:
What you don't want to do is constantly scroll through your social media feeds, plucking out the most sensational tidbits being posted. Evaluate the sources of any information popping up on your Facebook or Twitter feeds. Or slim down your information diet to only include trusted sources like the ones listed above. Managing your mental health might even mean taking a break from the deluge of news about the global pandemic.
When you're ready for more information, we'll help you find the best source. And if you're curious about your immune system, eating to help support your immune health, or healthy habits at home, we'll be here for you. Come back to Ask the Scientists for more immunity, overall wellness, nutrition, and healthy living content you can trust and act on to help you maintain your health.
https://askthescientists.com/wp-content/uploads/2020/04/AdobeStock_329115265-1-scaled.jpeg
1371
2560
staff
staff
2020-04-02 12:59:59
2022-07-20 15:05:48
Coping With COVID-19: Healthy Living Information to Support You Through the Global Coronavirus Pandemic