Healthy Aging for Women and Men by the Decade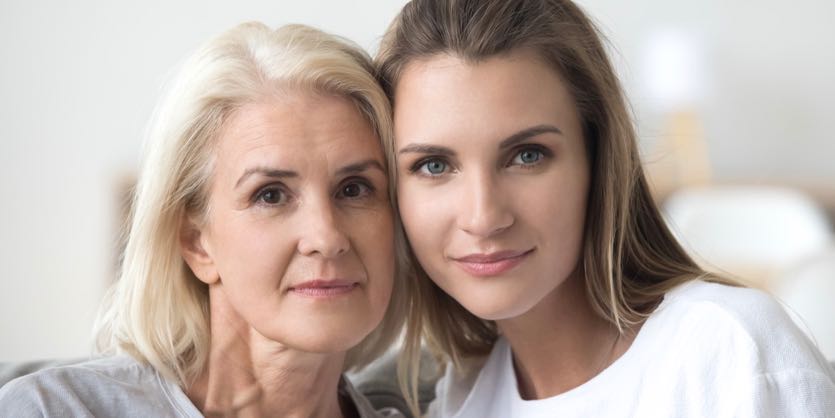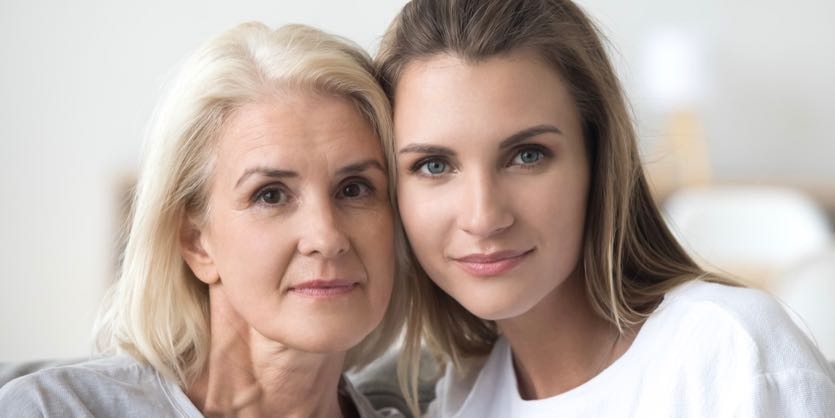 Your life experiences make you an expert at handling change. Starting a new job, moving to a different city, the birth of a child. All events that transform your life and shape you are about change. For women and men, healthy aging is the next challenge to conquer.
But everyone ages differently. Women go through a specific aging process called menopause. And while every woman will experience it, not everyone is aware of what to expect.
Men go through hormonal changes with age, too. It's not the same as what women deal with, though. (You can read the facts about male menopause below.)
No matter what's ahead, when you understand how your body changes as you age, you will feel ready to march into each new year and decade with confidence. And preparing for healthy aging now can help ease your body into each subsequent phase of life. Whatever your age, there are steps you can take now to get on track for healthy aging.
To tackle what's coming with age, let's break up adulthood into some of the key concerns during different decades of life. This is by no means a comprehensive list—a whole book would be needed for that. But you'll read about what to expect in terms of hormonal changes with age and some of the other physical changes you might encounter. Learn tips about how to handle what might be coming your way.
You're never too old to learn about your body. And you can never start paying attention to healthy habits too early. So, no matter your age, now is the time to start down the road to healthy aging. The choices you make throughout your life are the key to enjoying every minute of it.
Get Active to Prepare Properly in Your Twenties and Thirties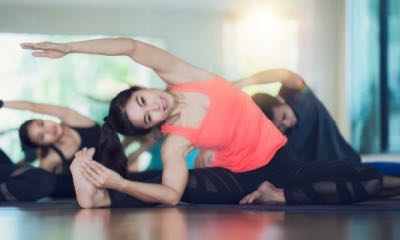 Your twenties, and thirties are a great time to develop healthy habits that'll last throughout your life. Start exercising on a regular basis as soon as possible. Partner up with a family member or friend and get fit for the future together.
One concern for women and men is loss of strength and bone density later in life. That's why your younger years are a great time to strengthen your muscles and bones, armoring your body through regular physical activity.
Getting in shape now might seem premature, but it's never too early to start. As you age, some activities will become more challenging. So, start working out now to help maintain your independence when you are older.
Think about activities like shopping, gardening, and hiking. Muscle and bone loss could make these difficult. Lifting groceries, pushing a wheelbarrow, and climbing stairs are all things you will want the freedom to do in the future. That's why you need to stay active in your twenties and thirties—so you can keep doing the things you want to with the people you love.
Exercises like walking, swimming, hiking, yoga, and dancing are great ways to get in or stay in shape. Adding weight-bearing exercises is also important to preserve muscle and bone.
All you need is 30 minutes of activity each day. And many of these suggestions can be done with a partner. Build up your stamina and set your body up for comfortable aging by keeping physically fit.
Fortifying Health in Your Forties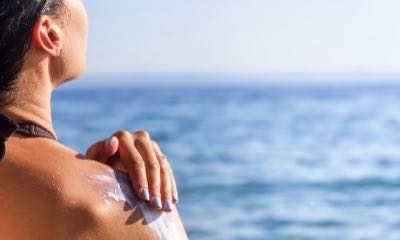 Working out during the week is a good start on the road to healthy aging. And a diet of healthful foods can make the trip even smoother. These habits set you up for wellness in your next decade of life. That way when your forties roll around you can meet any aging challenge head on.
Aging skin will be the one of the first symptoms you tackle.
By your forties, the skin that has served you so well can start to show signs of wear. All the fun in the sun, smiling, and laughing you've done shows up in the form of wrinkles. Both women and men can expect to get wrinkles. Here's why they show up and how you can minimize their appearance.
The wrinkles around your eyes and mouth come as the result of intrinsic and extrinsic aging. Intrinsic aging is what happens when your body naturally starts to produce less and less of the proteins that keep skin bouncy and firm—collagen and elastin. This intrinsic aging process actually starts before your forties. In fact, after age 20, your skin produces one percent less collagen each year. So, by your forties you've probably noticed a difference in your skin's appearance.
Extrinsic aging also changes the look of your skin. This form of aging accounts for the damage that comes from outside your body. That can include things like tobacco and pollution.
You'll notice extrinsic aging when your skin looks splotchy and uneven in texture. Radiation from the sun is one of the biggest contributors to extrinsic aging. Responsible sun exposure is healthy (15-30 minutes per day). But excess sunlight damages your skin and is the source of most of your wrinkles.
To prepare yourself for the age-associated changes in your skin, sunscreen and sun-obscuring clothing (long shirts, pants, and hat) is your primary defense. Sunscreen protects your skin from damage and should be used every day. For maximum skin protection, try to use sunscreen with an SPF (sun protection factor) of at least 30-35.
If you want to avoid the appearance of wrinkles, try adding an antioxidant-rich serum and moisturizer to your skincare regimen. Antioxidants are great at reducing the appearance of redness. They can help even out your skin tone and give your skin a healthy glow. While moisturizers help give a more youthful appearance by helping retain moisture in the top layers of the skin and protecting from outside elements that can contribute to skin dryness.
A lot of revitalizing skincare products are formulated with vitamin A, collagen, peptides, and a variety of antioxidants. All these ingredients work to maintain your skin's healthy appearance and slow the development of fine lines and wrinkles. You might find that using an advanced skincare line like USANA Celavive helps your skin look and feel its best.
Add antioxidants to your diet, too. Your aging skin will thank you. So will your brain. Your forties are for fortifying your body for healthy aging. And it's smart to look ahead and consider the health of your brain. A diet rich in antioxidants is great for your mind and can help keep you sharp. (More on that later.)
Don't sweat your changing skin. Everyone experiences wrinkles. But you can help your skin retain its healthy look and elasticity with sun protection and proper skincare.
Healthy Aging in Your Fifties: Hormonal Changes and You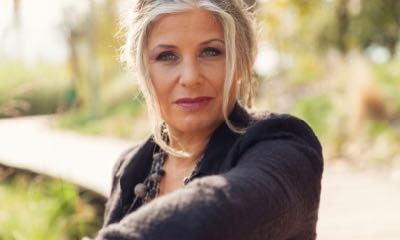 For women, the most noticeable changes of aging come about in your fifties. Menopause begins around age 50 in most women. This final shift in estrogen hormone production can happen quickly, so be on the lookout for some of the symptoms. Estrogen is the hormone that controls a woman's menstrual cycles.
Menopause signals the end of a woman's reproductive years. This is the point in life when the ovaries have stopped releasing eggs and estrogen production declines significantly. When menopause begins, monthly periods become irregular and eventually stop. These hormonal changes eventually cause a loss of fertility.
Changes in regular menstrual cycles might be the first symptom of the start of menopause. But your body will also experience other changes when menopause begins. Symptoms include hot flashes, mood changes, dry skin, and poor sleep to name a few. Becoming aware of these future changes can help you plan to keep yourself comfortable.
Consuming foods rich in phytoestrogens (like soy), daytime physical activity, and breathing exercises at night can help improve your sleep if it's interrupted by menopause. Another good idea is limiting caffeine intake to the beginning of the day. That way you won't be wide-eyed and jittery when it is time for bed.
Investing in a good skincare regimen can help with dryness caused by menopause. Moisturizers and creams formulated for mature skin can help your body preserve moisture and brighten your complexion's appearance.
And remember, while many of these hormonal changes might seem dramatic, they side effects won't last forever. Always keep in mind that menopause is a normal part of aging. Most women transition out of menopause within about five years and see a reduction in most menopausal symptoms over time.
A Word About Male Menopause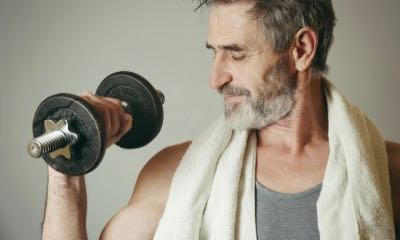 You might be wondering if there is an equivalent hormonal aging process for men. While there is no distinct man-opause (male menopause), men do experience hormonal changes as they age.
All men will see a reduction in testosterone with age. But this change is gradual and not as marked as estrogen's changes in women.
Symptoms of reduced testosterone include a loss of muscle mass and decreased energy. Some men may experience mood changes, decreases in strength, and sex drive to name a few. The physical symptoms can be alleviated with regular exercise. And changes in mood can be addressed with mindfulness, emotional support, and help from a trusted healthcare provider.
Mentally and More—Staying Fit in Your Sixties and Beyond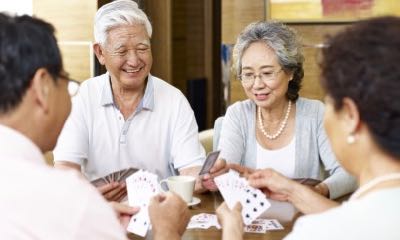 The previous decades have been preparing you for healthy aging with habits like regular exercise, a healthy diet, and proper skincare. In your sixties, you have the chance to work on perhaps your most important organ of all—your brain. And keeping your brain in good shape will make aging a more enjoyable process.
Stimulating your mind can help you stay sharp as the years go on. As you settle into your sixties and beyond, forgetfulness might be on your brain. A small amount of cognitive decline is expected as you age. Luckily, there is a lot you can do to keep your wits about you well into the future.
Engaging in activities that challenge your mind and memory are great ways to stay in mental shape. Studies have shown that adults who practiced cognitive stimulation through active learning saw less cognitive decline later in life. These include: playing musical instruments, taking classes (cooking to math), learning a new language, writing/journaling, memory games, talking with friends, actively working on hand-eye coordination, and practicing a new sport.
What kinds of things can you work on to keep your mind sharp? Learn. Learn. Learn! Reading, writing, and studying a new language are all excellent ways to keep your brain learning. You might even find that these activities are fun.
Playing card and board games are great for your brain, as well. Try to play with others as much as possible. This is a great time for being with family and friends. What's more fun than playing games and making memories with those you love?
Another way to protect your memory is by eating a diet rich in antioxidants. Current research suggests that cognitive decline and brain aging is caused by oxidative damage. Free radicals gnaw away at neurons. Antioxidants target free radicals and help protect your brain cells.
You can find a lot of antioxidants in berries. Strawberries, blueberries, and blackberries are great sources. Put them on your breakfast cereal. Eat them as a snack. However you do it, incorporating antioxidants into your diet can support your aging brain.
Also add other brain-supporting nutrients to your diet. That includes B vitamins, fish oil, vitamin D, and, vitamin E.
Don't spend your sixties and beyond worrying about your memory. Activate your brain by learning new things and engaging with your favorite people. Talk, read, write, and learn as often as you can. Keep up a healthy diet with lots of antioxidants and other brain nutrients.
A Healthy Life, No Matter The Age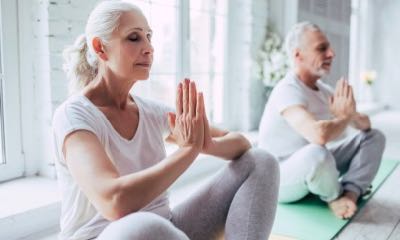 Living well doesn't stop just because you get older. At any age you can have a healthy and happy lifestyle. By preparing for healthy aging in your youth, these transitions can become more comfortable and manageable.
Start healthy habits like a good diet and regular exercise today to keep your body strong for when you get older. Take time to care for your skin and get ready for some of the hormonal changes coming your way. And keep your mind sharp by continuing to learn all the time.
You might think that age is just a number. And you would be right. You can embrace that number (no matter how high) knowing you are prepared for healthy aging.
About the Author
Sydney Sprouse is a freelance science writer based out of Forest Grove, Oregon. She holds a bachelor of science in human biology from Utah State University, where she worked as an undergraduate researcher and writing fellow. Sydney is a lifelong student of science and makes it her goal to translate current scientific research as effectively as possible. She writes with particular interest in human biology, health, and nutrition.
https://askthescientists.com/wp-content/uploads/2019/04/Female-generations-AdobeStock_233887448.jpg
418
835
Sydney Sprouse
Sydney Sprouse
2019-04-08 10:00:57
2022-07-20 16:02:53
Healthy Aging for Women and Men by the Decade