The Nervous System: Understanding How You're Wired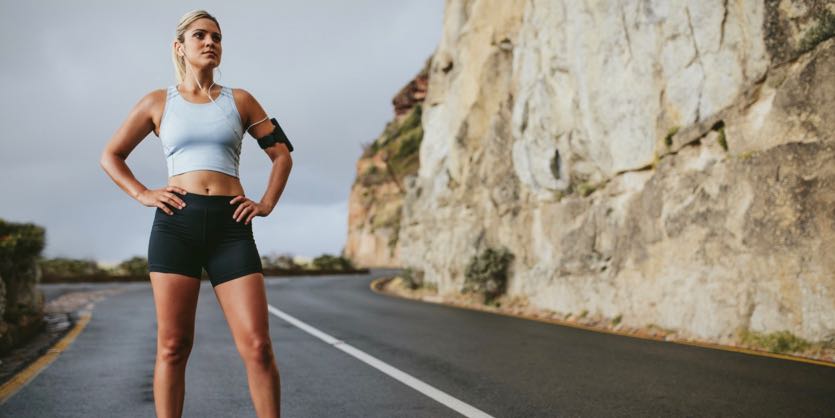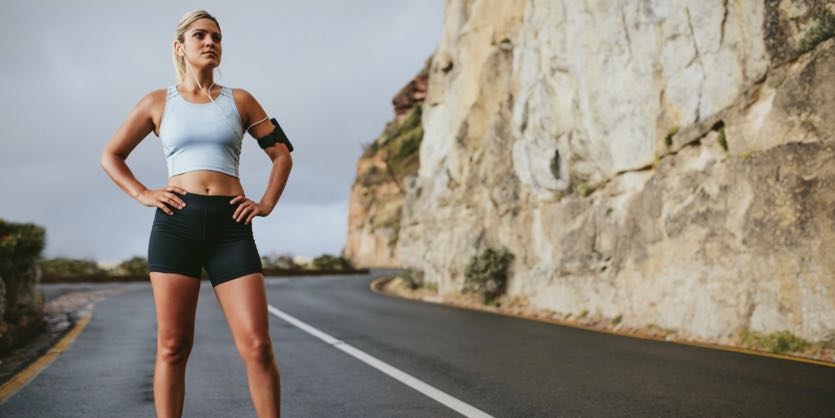 Just like a powerful computer, your body is always taking in data and using it to make decisions. But you have nerves instead of a circuit board and a brain rather than microchips. Together, your nervous system directs your body's functions according to the messages it receives.
Think of the central nervous system as a biological command center. It integrates information from your surroundings and tells your body how to react. And the nervous system does all this while letting you focus on living your life. So, you don't need to consciously worry about responding to every stimulus you encounter. That would be exhausting.
To save you the mental energy, you need your nervous system to perform voluntary and involuntary actions. Without it, you couldn't control your arms and legs, maintain a steady heart rate, or breath.
Here's some other involuntary reactions that rely on your nervous system:
Blinking
Sneezing
Fight-or-flight responses
Withdrawal reflex (pulling your hand away from a hot stove)
Your nervous system also helps you:
Walk
Talk
Clap your hands
Brush your hair
The reach of your nervous system is enormous. Every part of your body is hardwired with nervous-system tissue. You can pick up information from your hands and feet, as well as your joints and gut.
Now it's time to plug into your nervous system and get a sense of how much it does for you. And also learn about the parts and mechanisms that make your nervous system function.
Anatomy: Nervous System Parts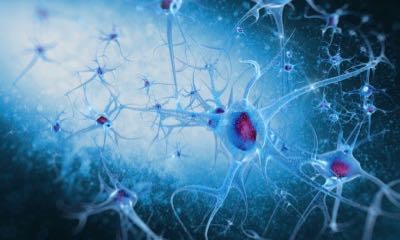 At its most basic level, your nervous system is a collection of specialized cells called neurons, and supporting cells called neuroglial cells or just glial cells. A neuron can conduct electricity and secrete chemical messengers called neurotransmitters. Each nerve cell can pass on information, and receive information from stimuli inside and outside your body. Glial cells surround neurons. Their role is to provide support and protection for neurons.
Neurons have a cell body—just like all other cells. This is called the soma, and it's surrounded with tiny, finger-like extensions. These are called dendrites. And they receive stimulation from the nerve cells next door.
Protruding out of the cell body is the axon—a long projection that carries electrochemical impulses. Axons are surrounded by a fatty tissue called the myelin sheath. This insulates the axon and speeds up signal transmission. Think of the myelin sheath as the insulation that surrounds the wires in your electronic devices.
The neuron ends at the axon terminal. That's where signals created inside the nerve cell are sent to the next neuron. Nerve impulses are transmitted from the axon terminal of one neuron to the dendrites of the next. The space where nerve cells meet up and exchange information is called the synapse.
Neurons link up between their dendrites and axon terminals and create a thick, rope-like shape. This bundle of neurons is called a nerve. They pick up signals from your internal organs and outside world and propel the messages towards your brain.
There are thousands of nerves in your body. And they vary in size. The longest nerve is called the sciatic nerve. It stretches from the base of your spinal cord to your foot. The trochlear nerve is one of the smallest. It's in charge of the rotational movement of your eye.
After neurons and nerves come the bigger organs of the nervous system—the spinal cord and brain.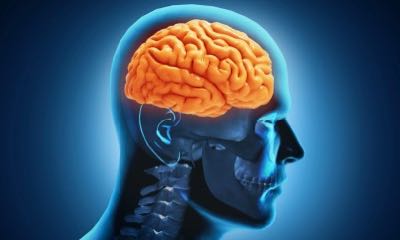 The spinal cord is essentially one large, thick nerve with a direct connection to your brain. The bones in your spinal column provide structure and protection. That allows messages to travel uninterrupted to and from your brain along the spinal cord.
If you think about your nervous system as a computer, then the brain is the system's hard drive. It receives every message gathered by your nerves via the spinal cord. Then it interprets that information and initiates a response.
When you want your body to perform an action, it's your neurons that start working first. They send electrochemical impulses to the brain through the nerves and spinal cord. Your brain returns the necessary instructions to complete the task along the same nerves.
In the next section, you'll learn more about this process, the role of nerves, and the actions your nervous system can help you accomplish.
How the Nervous System Works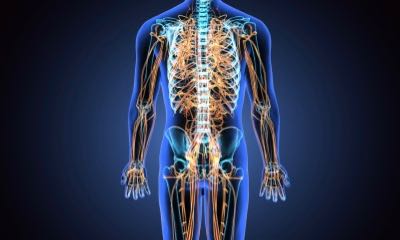 Your body is great at tackling the hard work of your everyday life. And the nervous system is no exception. It divides up the job of sensing and responding to stimuli between its two parts—the central nervous system (CNS) and the peripheral nervous system (PNS).
The CNS is the control center of the nervous system. It includes the brain and the spinal cord. All the nerves that branch out from the spine are part of the PNS. Though they operate in tandem, it is important to highlight them independently. That's because each section of the nervous system has a unique role and function.
Central Nervous System
Your CNS is the boss of your body. It is responsible for coordinating the messages it gets from the PNS to provide the appropriate physical response. This process is called integration.
The wire-like nerves in your body get stimuli from your environment and send those signals to your brain. But the nerves in your hands and feet aren't plugged directly into your brain. Instead, your spinal cord makes a single connection at the base of the skull.
Protected by bony vertebrae (the bones of the spine), your spinal cord is the cable that collects the information from all over the body. Acting as one large conduit to the brain, your spinal cord can deliver large amounts of data from a single port, rather than thousands of smaller ones.
This makes it easier for your brain to integrate all the sensations you experience with the right actions and movements. And when it's time to respond to messages, it can send out instructions in bulk. This takes some work off your brain's plate by leaving the sorting and delivery work to the spinal cord.
Peripheral Nervous System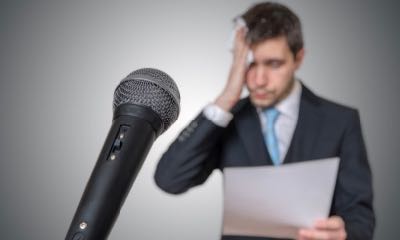 All of the nerves in your body (except the brain and spinal cord) are collectively known as the peripheral nervous system or PNS. It's the job of the PNS to use nerves to sense information about your environment. Your voluntary and involuntary actions, reflexes, and intentional movements are initiated by the PNS.
The PNS communicates back and forth with your brain and spine and lets the central nervous system know what the rest of the body is doing. The PNS does this with specialized nerve cells called afferent and efferent neurons.
Afferent neurons are also known as sensory neurons. They send messages to your CNS. They deal in sensory information like sound, taste, touch, and smell. When you touch sandpaper, or smell a cake baking, your afferent neurons take that stimuli to your brain.
To respond to those sensations, your PNS uses efferent neurons. These carry messages and instructions away from your CNS. Efferent neurons can also be called motor neurons. They do just what their name implies—triggering muscle contraction and movement. Motor neurons make it possible for you to scratch your fingers against the rough sandpaper. They also allow you to take a bite of that delicious-smelling cake.
Both afferent and efferent neurons are present in nerve fibers. So, your PNS can send sensory information to your brain and receive a motor response along the same nerve. You need this kind of back-and-forth communication for voluntary movement.
The nerves of the PNS also manage things outside of your conscious control—involuntary reactions to your environment.
A major example of your PNS at work is your fight-or-flight response. This kicks in when you perceive that you're in danger. It can also turn on when you're worried and scared. At that time, your body experiences involuntary changes when you feel stressed.
Take speaking in public, for example. As the moment approaches, you might notice your heart start to race and your palms sweat. Your mouth might even get dry.
These symptoms indicate that your peripheral nervous system is working as it should. Salivary glands, skin cells, and your heart muscle get messages from your brain via the PNS to adjust their behavior to keep you safe. When you take a couple of deep breaths and settle your nerves (pun intended), your heart rate returns to normal. You feel safe and are no longer afraid.
The peripheral nervous system operates a complementary response to fight or flight, often called rest and digest. Your nerves send instructions down from the CNS to calm your body when it's not in any danger. So, your breathing is steady and your muscles and gut are relaxed when you're not experiencing stress.
Again, all of these changes occur on their own. You can thank your PNS for running on autopilot so you don't have to worry about elevating your heart rate when something makes you nervous.
And without a peripheral nervous system, decisions and directions made by the CNS would have to be carried out directly by your brain and spinal cord. The central nervous system may call the shots when it comes to responding to sensations and stimuli. But the PNS is the link between your body and your brain that gets the job done.
Nervous System Technical Support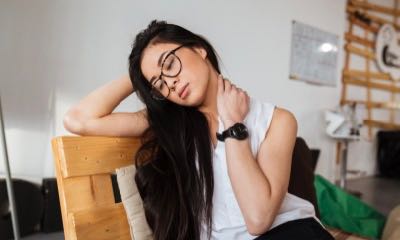 It's pretty wild to think that electrochemical impulses are shooting up and down your nerves as you pause to read this article. Your nervous system is always working. So, make sure you're doing your part to keep your electrical wiring up to code. There are a couple great ways to support and protect your nervous system.
Minimize Stress
Remember all the work your nervous system does to prepare your body for fight or flight? When stresses from work, school, or family life don't let up, it can be hard for your nervous system to ease out of this involuntary response.
If your mind feels clouded with worry, it can be hard for your brain to efficiently integrate all the messages from your nerves. Sometimes this stress can even manifest itself in physical pain.
Combating stress and returning your body to the rest-and-digest phase will give your nerves a break. Deep breathing, mindful meditation, and exercise are all great ways to take a load off. If possible, try easing your mental strain by eliminating unnecessary work or burdens. And ask for help from family and friends when you need it.
Eat Whole Foods with Healthy Fats and Antioxidants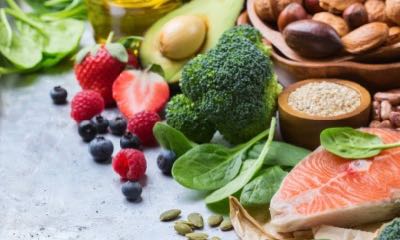 The myelin sheath covering the axon of your neurons are made of fatty tissue. So is your brain, the head of the central nervous system. That's why you should choose food that reinforces these important structures.
That means healthy, unsaturated fats, like omega-3s. These are liquid at room temperature, but are also found in solid foods. You can find these healthy fats in avocados, nuts, seeds, fatty fish, and olive oil.
Another great way to protect your brain long-term is by eating foods rich in antioxidants. Berries and other brightly colored fruits and veggies are excellent sources. Antioxidants help protect brain tissue from damage by free radicals. They also support memory and cognitive function.
Try to incorporate these nutrients—and others, like magnesium, iodine, and a variety of vitamins—in your diet. Switch out foods with unhealthy fats (fried foods and prepackaged foods) with healthier options (grilled salmon or walnuts.) Make a brain-boosting smoothie with lots of berries and green veggies.
There are plenty of tasty ways to take care of your nervous system. And your hard-working brain, spinal cord, and nerves deserve the love.
About the Author
Sydney Sprouse is a freelance science writer based out of Forest Grove, Oregon. She holds a bachelor of science in human biology from Utah State University, where she worked as an undergraduate researcher and writing fellow. Sydney is a lifelong student of science and makes it her goal to translate current scientific research as effectively as possible. She writes with particular interest in human biology, health, and nutrition.
https://askthescientists.com/wp-content/uploads/2019/05/Exercising-female-AdobeStock_117195845.jpg
418
835
Sydney Sprouse
Sydney Sprouse
2019-05-10 10:00:23
2022-07-20 15:54:00
The Nervous System: Understanding How You're Wired