A Deep Dive into Omega-3 and Omega-6 Essential Fatty Acids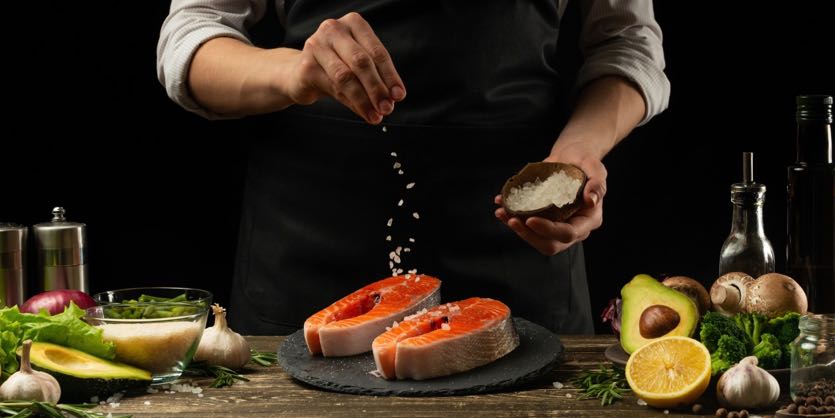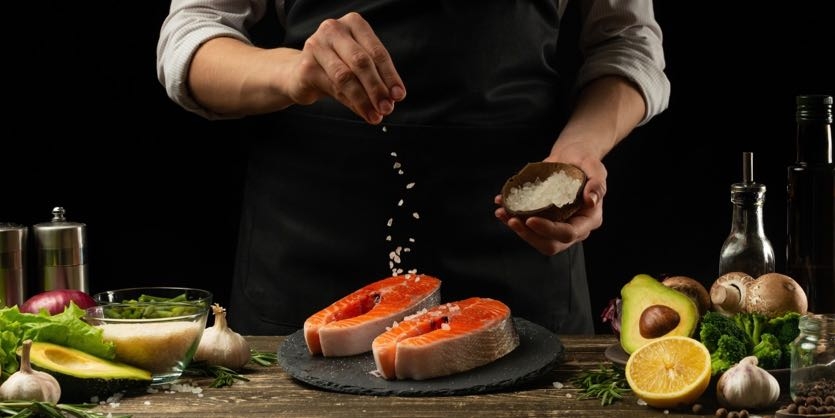 Omega-3. Omega-6. Perhaps you've heard these terms bandied about, yet they're still shrouded in mystery. Maybe they're military call signs, social media slang, or something else entirely? Their cryptic names don't give any hints. But fear not! You've come to the right place to learn more about omega-3 and omega-6 essential fatty acids.
What are Essential Fatty Acids?
The world of dietary fats can be a bit confusing. Fad diets and conflicting information can make understanding fats difficult. This is especially true considering that "fat" is a catch-all term for a wide variety of compounds that can work for and against you.
There's the healthy unsaturated cis fats that provide a good source of energy. And they help you keep your cholesterol in check (as long as it's already in the normal range), and maintain normal, healthy blood sugar.
Then there are the trans and animal-based saturated fats. These can mess with internal processes like metabolism, blood flow, and hormone functionality. Steer clear of trans fats, and limit your intake of saturated fats. To expand on these points and refresh your memory, review this myth-busting article about dietary fat.
After that little detour, hopefully you're in the know about fats and how they impact your body. So, let's move onto the essential fatty acids you can't live without.
You may have learned that polyunsaturated fats are beneficial for the human body. This is broadly true. But there are specific polyunsaturated fats called essential fatty acids (EFAs).
EFAs are a family of fat compounds that play important roles in your body. They're called essential because, unlike other fats, your body can't synthesize them. Instead, you get them from the foods you eat—like nuts, seeds, and fish (more on this later). There are two classes of essential fatty acids: omega-3 and omega-6.
Let's take them on one at a time, starting with omega-3s.
Go In-Depth on Omega-3 Fatty Acids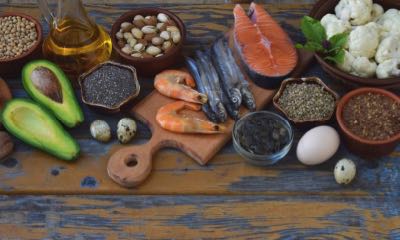 Omega-3 fatty acids are necessary for normal development and function, especially within the brain. More specifically, there are omega-3s that keep your body functioning well. These are eicosapentaenoic acid, docosahexaenoic acid, and alpha-linolenic acid. Alpha-linolenic acid is the only essential fatty acid of the three, but each play important roles in the body. (Eicosapentaenoic and docosahexaenoic acids are considered conditionally essential.)
Eicosapentaenoic Acid (EPA)
EPA is very important throughout your life. That's because it's a major component of your body's cell membranes. It gives these membranes structure that also lends a protective quality. This protection happens in a few ways.
First, it inhibits cholesterol formation within the membrane, which optimizes membrane permeability to protect the cell.
Second, EPA helps protect the cell from damage by free radicals. Lipid peroxidation is an oxidative process that denigrates fats. It also creates damaging free radicals. This important fatty acid maintains cell health by keeping the membrane from undergoing this harmful process.
A recent study showed EPA-treated cells were stabilized in the presence of the fatty acid, even when other factors were thrown into the mix. For instance, the stability held under increasing temperatures, a condition that mimicked bodily processes. Additionally, in the presence of increased cholesterol levels—and therefore increased permeability—the same was true.
EPA-treated cells withstood the varying harsh conditions. So, researchers concluded that EPA's impact on cell membrane structure and fluidity indicates an important role in maintaining cardiovascular and endothelial (cells that line blood vessels) health.
EPA has other ties to supporting cardiovascular health. One byproduct of EPA is an eicosanoid subgroup called prostaglandins, which are known for their positive effect on vasodilation. That's a lot of big words. But it basically means one of the components of EPA helps support healthy dilation (widening and narrowing) of blood vessels.
Docosahexaenoic Acid (DHA)
DHA is arguably the most concentrated type of omega-3 essential fatty acid found in your body. One study notes that DHA represents 97 and 93 percent of all omega-3s in the brain and retina of the eye, respectively.
DHA has been widely studied and its benefits are far-reaching. Decades ago, researchers studied a group of individuals from an Inuit population in Greenland and compared their diets and health issues to individuals from Denmark. The Inuit diet depended largely on fish rich in omega-3 fatty acids.
The study showed evidence in the Inuit group of maintained cardiovascular and joint health not found in the group from Denmark. Many of those outcomes have been attributed to the mechanisms of DHA working to support normal, healthy immune responses in the body.
Alpha-linolenic Acid (ALA)
It's kind of surprising alpha-linolenic acid is essential. That's because it doesn't do much in the body in its native form. But once ingested, this acid can convert itself to EPA and DHA, the more active forms of omega-3 fatty acids. This conversion process isn't highly efficient, so it's important to consume enough ALA. Eating foods rich in alpha-linolenic acid, like walnuts, will help ensure at least a small boost in the other essential fatty acids.
Because the conversion from ALA to other omega-3s is rather low, researchers have instead focused their investigative efforts on the impact of EPA and DHA in the body. But some suggest ALA's impact may have been underestimated in studies in favor of looking more closely at EPA and DHA. Nonetheless, because of its close relation to EPA and DHA, ALA is still widely seen as a beneficial fat that should be included in your diet.
Omega-6 Fatty Acids, Twice as Good?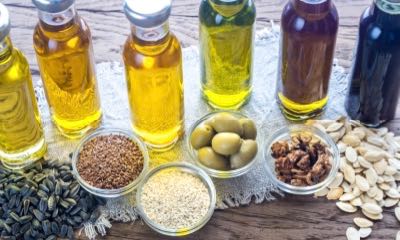 Not exactly. Just because the number goes from three to six, it doesn't mean omega-6 fatty acids are any better. In fact, they have similar properties to those of omega-3 fatty acids. They're just in different forms. Two most common omega-6s are linoleic acid and its derivative, arachidonic acid (ARA).
Linoleic Acid
If you're seeking the main polyunsaturated fat found in vegetable oil, seeds, and nuts, you're looking for the essential fatty acid called linoleic acid.
Like EPA and DHA, linoleic acid plays an important role in maintaining a healthy heart. Researchers based this conclusion on studies that swapped saturated fat for an alternative that's high in linoleic acid. The result was that subjects saw optimized healthy, normal cholesterol levels.
Since vegetable oils are commonly used, it is easy to add this essential fatty acid to your diet. However, you should take a careful look at your intake before you make more substitutions to boost linoleic acid. As you'll find in a moment, consuming too many omega-6s can have an undesirable effect.
Arachidonic Acid (ARA)
ARA plays many roles in the body. Structurally, thanks to its multiple cis double bonds, ARA is curved like a hairpin. This shape gives your cell membranes their flexibility. As you'll recall, EPA gives cells structure. But, fluidity and flexibility within that structure is equally important. This flexibility allows for selective permeability, allowing important substances into the cell and keeping others out. Additionally, this characteristic allows ARA to play a role in cellular signaling and regulating ion channels.
When arachidonic acid is metabolized, it gets broken into prostaglandins. These metabolites, which you read about above, can help engage your body's immune system to support normal, healthy function.
Keeping the Balance Between Essential Fatty Acids
While omega-6 fatty acids are important and have benefits, they only lend those benefits to a certain point. If omega-6s are ingested in high quantities, they no longer help your cells. In fact, if their concentration too far eclipses that of omega-3, they are associated with negative health outcomes.
Don't be mistaken. Omega-6s aren't bad for you. Remember, they are necessary, after all. So, you need them. But focusing on balancing your intake with omega-3s is a good idea.
Most scientists agree that the ideal ratio for omega-6s to omega-3s is around 4:1 or 5:1. The trouble is that the typical Western diet is two- to 10-times higher (between 10:1 and 50:1). So, make sure to keep your fat intake—like almost everything in life—in balance.
Putting the Fat Back into Your Food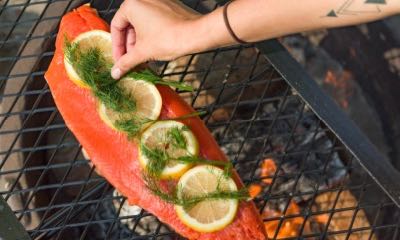 Deficiency in these essential fats is not common. But boosting your levels of omega-3 fatty acids (ALA, EPA, and DHA) is always a good idea. Below, you'll find tips on how to enrich your diet with these friendly fats.
Cold-water fatty fish are rich in omega-3 fatty acids. The next time you're at your local market, ask specifically for herring, mackerel, salmon, and tuna. Here's a clearer picture of what each type of fish provides:
Fish

(3 oz/85 grams)

EPA

(g/serving)

DHA

(g/serving)

Herring
0.77
0.94
Mackerel
0.43
0.59
Sea bass
0.18
0.47
Salmon (wild)
0.35
1.22
Salmon (canned)
0.28
0.63
Tuna (canned in water)
0.20
0.17
Yellowfin tuna
0.01
0.09
Nuts and seeds are a great option for getting a boost of alpha-linoleic acid. Both are great options for an afternoon snack. You can also reach for these for a fun addition to an existing meal, like a salad.
Nuts or seeds

(1 oz or 28 grams unless otherwise noted)

ALA

(g/serving)

Chia seeds
5.06
Black walnuts
0.76
English walnuts
2.57
Flaxseeds (1 tbsp)
2.35
For a boost in ARA, look to chicken and eggs. While it is present in other meats and seafood, chicken and eggs pack the biggest punch.
Vegetable oils are a smart substitute for butter and lard if you're trying to get more essential fatty acids into your diet. When you're pan-frying or sautéing a meal, reach for a veggie-based oil versus the saturated-fat options.
If the above options aren't realistic for you based on dietary restrictions or preference, you can always lean on supplements to boost your intake of essential fatty acids. Fish oil supplements, like BiOmega, deliver a healthy helping of omega-3s EPA and DHA.
Mystery Solved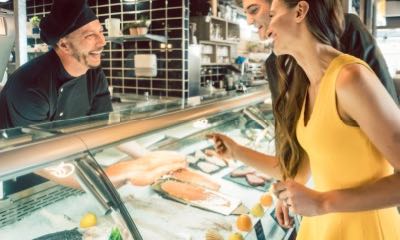 Now that the shroud has been lifted, you're equipped with the essential knowledge on the essential fatty acids. With this knowledge, you can make educated decisions when it comes to your diet. So, start planning a few meals and snack substitution to balance the fat in your diet. Your cells, brain, and heart will be very happy with you for embracing essential fatty acids.
About the Author
Jenna Templeton is a health educator and freelance science writer living in Salt Lake City, Utah. After receiving a bachelor of science degree in chemistry from Virginia Tech, Jenna spent five years as a research scientist in the nutritional industry. This work fueled her interest in personal wellness, leading her to pursue a graduate degree in Health Promotion & Education from the University of Utah. Outside of work, Jenna enjoys live music, gardening, all things food, and playing in the Wasatch mountains.
https://askthescientists.com/wp-content/uploads/2019/06/Essentail-fatty-acids-AdobeStock_239413749.jpg
418
835
Jenna Templeton
Jenna Templeton
2019-06-28 09:00:38
2022-07-20 15:49:32
A Deep Dive into Omega-3 and Omega-6 Essential Fatty Acids