Your Guide to How Nutrients are Absorbed by the Body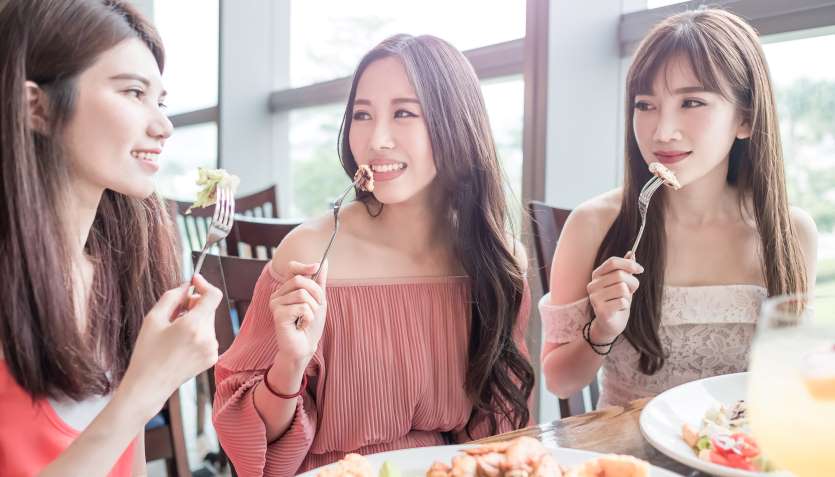 You aren't what you eat. But you are what your body absorbs. That's because all of your food isn't used by your body. And if you don't absorb the nutrients in your food, they do no good for your cells, muscles, brain, and more.
But how are nutrients absorbed by the body? The simple version of this process has five components:
Chewing and the introduction of enzymes in your mouth
Churning and mixing with acid (gastric juice) in your stomach
Contact and absorption in your small intestine—your nutrient absorption center
Entrance into the bloodstream
Carrier proteins bringing nutrients into your cells
But the journey is much more interesting and complex. A lot goes on behind the scenes to get the good stuff in your meal to enter the bloodstream.
So, follow along as the vitamins, minerals, carbohydrates, proteins, and fats in your food make their way into your cells. And learn how you can help your body continue healthy nutrient absorption.
Your Digestive Systems Prepares Food for the Small Intestine
To sustain your body, your food needs to be broken down into usable pieces. Carbs, proteins, and fats become glucose, amino acids, and fatty acids, respectively. The vitamins and minerals in food need to be extracted, too.
That's what your digestive system does. And digestion starts right after the first bite. Teeth tear up food into manageable chunks. The enzymes in your saliva (called salivary amylase) break down the food's chemical structure.
Digestion continues in the stomach, where powerful acid disassembles food even further. With the help of peristaltic motion (rhythmic digestive movement) the food you consume is stirred and mixed as it prepares to enter the small intestine.
If you're interested in a deeper dive into digestion, take a trip through your digestive tract.
Small Intestine: Headquarters of Nutrient Absorption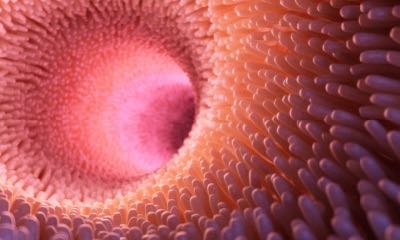 The workings of the small intestine can be complex. But its role can be simply summed up in two words: nutrient absorption. That's because your small intestine is in charge of pulling glucose, amino acids, fatty acids, vitamins, and minerals out of food to be used by the cells.
This is accomplished by tiny projections called villi. The microscopic, brush-like lining of the small intestine acts like a comb that grabs important nutrients out of the digested food that leaves your stomach.
Villi are great at absorbing nutrients because they increase the surface area of the inside of small intestine. With hundreds of thousands of villi lining your gut, that's a lot of surface area for nutrient absorption.
Each villus (a single protrusion of the villi) is composed of a meshwork of capillaries and lymphatic vessels (called lacteals) underneath an ultra-thin layer of tissue. This special structure makes it possible to pull macro- and micronutrients out of your meals and send them to the bloodstream.
Water is also essential to this process. The small intestine uses a chemical process called diffusion to extract nutrients. Diffusion moves water and water-soluble compounds across barriers, like the villi in the small intestine. These compounds include:
Glucose (simple sugars)
Amino acids (parts of proteins)
Water-soluble vitamins (B vitamins and vitamin C)
Minerals
Once these nutrients are diffused into the villi, it's a straight shot to the bloodstream. That's where these nutrients can work in cells to make proteins and create energy.
Fats and fat-soluble vitamins (A, D, E, and K) require a few extra steps to enter the bloodstream.
First, bile acids from the liver mix with fats in the small intestine. This breaks the fats down into their component fatty acids. Then, the fatty acids and other fat-soluble vitamins are absorbed by the villi into lacteals. These lymphatic vessels transport the fat-soluble compounds to the liver. That's where they are stored and released in the body as needed.
And there's a lot of use for fatty acids and fat-soluble vitamins. Cells use the fatty acids to build cell membranes. And vitamins A, D, E, and K are useful in the body to support the health of your eyes, brain, heart, and bones.
Nutrient Distribution into Your Cells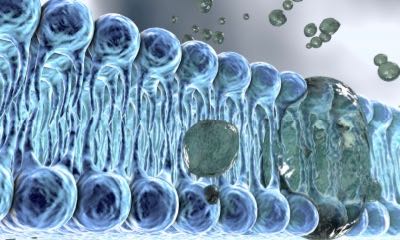 Absorbing nutrients into the bloodstream isn't the end of the journey. To make energy, move muscles, sense touch, and generally propel your life, the nutrients you eat need to enter your cells.
This is easier said than done.
Surrounding each of your cells—no matter the type—is a cellular membrane made of fatty acids. It protects the cell, and controls what can enter and exit. Some materials, like water, can pass into the cell easily. Others need assistance.
Proteins embedded in the cellular membrane act as ushers. They help carry nutrients from the bloodstream into the cell. Glucose, amino acids, fats, and vitamins use carrier proteins to get inside cells.
Once through the membrane, nutrients play many important roles. Some cells, like muscle fibers, need minerals like calcium to flood the cell in order to move your arms and legs. Others, like nerve cells, need sodium and potassium to be pumped in and out so your brain can pick up sensory information.
Cells use the glucose in your bloodstream to create energy by making ATP, the cellular energy currency. And amino acids are the building blocks for all DNA. When they're brought into the cell, amino acids help transfer genetic information so cells can replicate.
Nutrients and the Blood Brain Barrier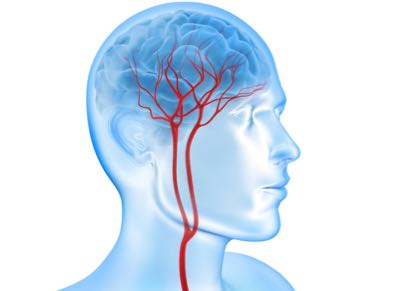 While the small intestine readily absorbs and distributes nutrients to cells, the brain is more guarded. As a precaution, your brain is selective about the compounds it allows to enter through the bloodstream. This transport of nutrients is managed by a mechanism called the blood-brain barrier (BBB).
The BBB consists of the vessels and capillaries that deliver blood to the brain and surrounding tissue. These vessels are made of tightly packed cells that only allow the smallest molecules to pass through to the brain. Larger molecules can only enter with the help of specialized transport proteins.
Glucose is one of the nutrients that has the easiest time crossing the blood-brain barrier. And with good reason. Glucose is the fuel your brain thrives on, so it's important that it can freely enter the brain.
Fatty acids also travel across the BBB easily. That's because your brain's health relies on them. Omega-3s are especially important for supporting growing brains.
It's not so easy for amino acids. Carrier molecules attach themselves to amino acids to guide them to the brain. Without the carriers, these protein components wouldn't be able to do their job in the brain. That includes manufacturing neurotransmitters that help regulate your mood and nervous system.
Other nutrients can enter the brain through the blood-brain barrier. Vitamins B6 and B12 also rely on carrier molecules. But vitamin C can cross the BBB on its own and has been shown to help other helpful compounds make their way to the brain.
3 Tips to Maintain Healthy Nutrient Absorption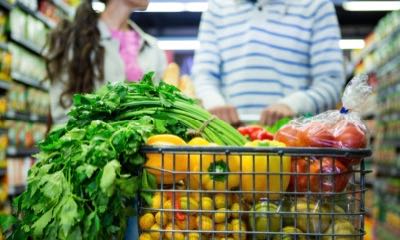 Now you understand how nutrients are absorbed by the body. And have a good idea of the importance of this process. But how much of nutrient absorption is within your control?
Quite a bit, actually. Maintaining your digestive health and making smart dietary decisions are two major factors under your control. Here are three simple suggestions to support nutrient absorption. Pick one to work on and see how it makes you feel.
Focus on your good bacteria ratio with a probiotic
Your digestive system is helped by the members of your gut microbiome. That's why probiotics are great for supporting healthy digestion. They help maintain healthy bacterial diversity, which assists your gut in breaking down some types of food so they can be properly absorbed.
Make healthy fat choices
Remember those fat-soluble vitamins? They rely on fat to get from the small intestine to the rest of your body. Healthy fats are necessary for storing up vitamins A, D, E, and K. Choose healthy fats (plant sources) over saturated or trans fats to help your body absorb these important nutrients. Just another reason to take your supplements with food.
Give your body plenty of nutrients to absorb
This sounds like the most obvious advice, but it's important to remember. Make a goal to eat a variety of fruits and vegetables to optimize the vitamins you're getting on a daily basis. Start by eating different colored foods. This can help you meet your nutrient goals. Red and orange foods have lots of vitamin A, while green veggies are packed with B vitamins, vitamin C, calcium, and iron. Colorful foods also contain phytonutrients that support good health. So, try to fill your plate with different colors to meet your daily needs.
About the Author
Sydney Sprouse is a freelance science writer based out of Forest Grove, Oregon. She holds a bachelor of science in human biology from Utah State University, where she worked as an undergraduate researcher and writing fellow. Sydney is a lifelong student of science and makes it her goal to translate current scientific research as effectively as possible. She writes with particular interest in human biology, health, and nutrition.
https://askthescientists.com/wp-content/uploads/2019/11/AdobeStock_160693478-835px.jpeg
477
835
Sydney Sprouse
Sydney Sprouse
2019-11-15 10:00:42
2022-07-20 15:29:28
Your Guide to How Nutrients are Absorbed by the Body