Hydrating Foods to Keep Your Health Afloat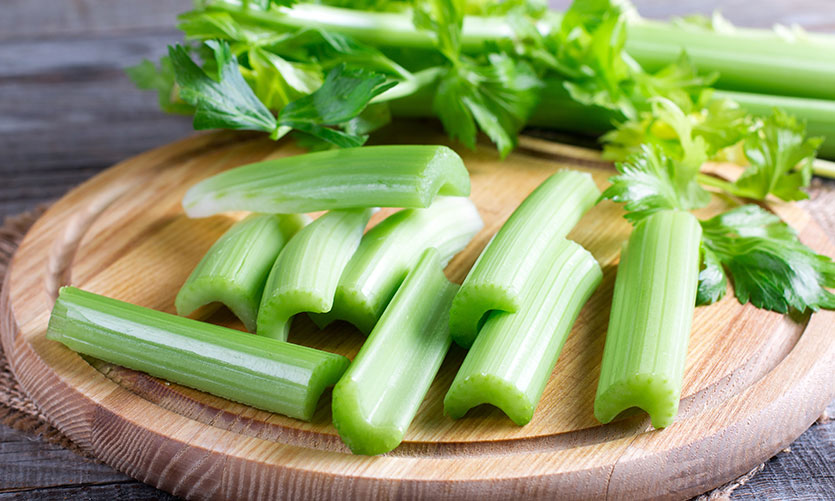 Hydration is typically approached one glass of water at a time. You aren't wrong to try that when tracking your liquid intake. Drinking plenty of plain water really is the best way to attain healthy hydration. But you can also easily add several hydrating foods to your daily menu to help out.
It's important to do everything you can to stay properly hydrated because it's essential for good overall health. Healthy hydration helps your body remain in the state of homeostasis it craves. And the combination of liquids and water-rich foods will help your body experience the benefits of proper, healthy hydration. Those include supporting:
healthy, normal cognition and focus
circulation (since water makes up a big portion of your blood)
healthy-looking skin that appears plump
healthy bones and properly lubricated joints
the functions of your vital organs to literally keep you alive
Maximize Your Hydration Mix with Water-Rich Foods
Your body—from head to toe—needs water. The sources you tap for that healthy hydration is up to you. Studies have found a wide range for total water intake that comes from food. Variations by culture, age, and other factors account for anywhere between 20 and 40 percent of water coming from food.
Your target percent is up to you, but having flexibility is good. Maybe water isn't your go-to beverage and you think it's kind of boring. Your other liquids count, too. Broth, skim milk, and coconut water are great hydrating options. Even coffee and tea help—despite the myths about caffeine-containing beverages adversely impacting hydration.
Or would you rather maximize your diet by loading up your plate with hydrating foods throughout the day? You're in luck. There are obvious options you'll find on any list of water-rich foods—watermelon, cucumber, citrus fruit, a variety of berries, celery, lettuce, squash, tomatoes, and grapes.
There are also some foods that could be real surprises to you. Scroll through the list of eight common grocery store items you might not reach for first while filling your cart with hydrating foods.
Shrimp
From the ocean to your table, this popular seafood item is packed with water. Its moisture content falls somewhere between 70 and 79 percent, depending on processing. Protein sources—from chicken breasts to beef tenderloin—shouldn't be overlooked as an avenue for adding hydration to the diet, as well. Shrimp are a delicious place to start.
Carrots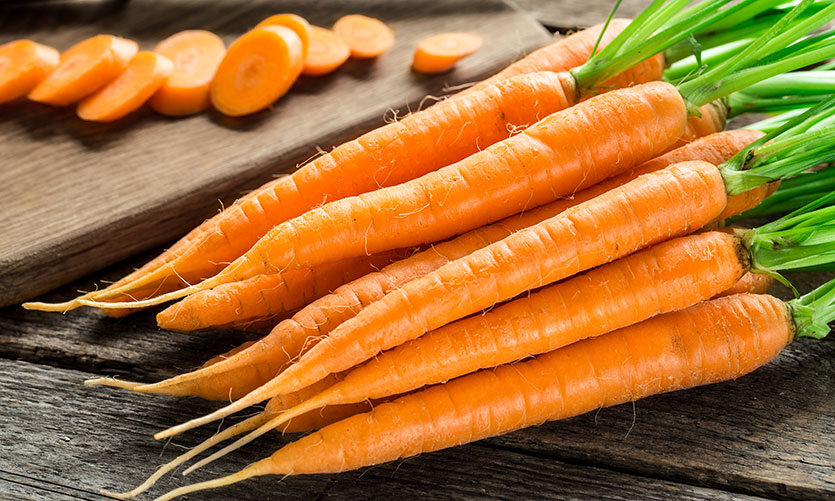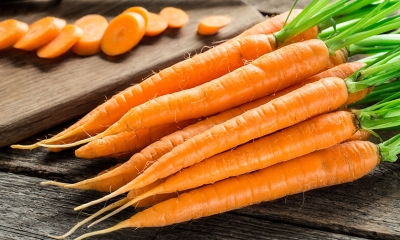 These colorful root vegetables, on first glance, don't appear to be a juicy option for hydration. But the truth is that carrots contain about 88 percent water. That might be one of the reasons they're so popular with people who make their own juice.
Yogurt
You'd think it would be the water content (over 80 percent) that has yogurt on a list of hydrating foods. That's certainly part of the appeal. But potassium and the other electrolyte minerals in this fermented dairy product provide an enhanced hydration boost.
Cottage Cheese
By weight, cottage cheese is about 80 percent water. Couple that with protein and lots of nutrients and the creamy curds become a hydrating—and filling—addition to any meal.
Cruciferous Vegetables (Broccoli, Cauliflower, and Cabbage)
Maybe you could have guessed cabbage is full of water—it does look like lettuce on steroids after all. Broccoli and cauliflower, though? They don't seem like hydrating, water-rich foods. Cauliflower has a water percentage in the low nineties, and broccoli clocks in around 88 percent. Keeping these vegetables as close to raw as possible will help them remain moisture-packed options.
Boiled Eggs
At 75 percent water, chicken eggs aren't as flooded with moisture as some foods on this list. But you might think boiling an egg would ruin it's hydrating potential, right? The fact is, that 75 percent water content remains and combines with high protein levels and a bounty of essential nutrients to make boiled eggs another hydrating addition to a salad.
Bananas
Hidden beneath that bright yellow peel is a healthy, hydrating snack. Bananas are about three quarters water (75 percent), with a lot of fiber and potassium. That makes bananas an appealing addition to your list of hydrating foods.
Boiled or Baked Potatoes
Potatoes grow underground, soaking up all the water and nutrients the soil has to offer. When they're harvested—and even after cooking—these popular tubers still sport a water content percentage in the high seventies.
Fill Up on Hydrating Foods to Help Buoy Your Health
Humans don't have the option to go waterless. You don't live very long without water. Even if you don't take in enough each day, you'll experience a parched and arid existence.
But satisfying your thirst isn't exactly the same as keeping yourself properly hydrated. That's because the mix of hydrating foods and beverages requires thinking outside the glass when it comes to water intake.
Luckily, you have a raft of healthy and delicious, water-rich foods from which to choose. They're also easy to incorporate into your weekly meal planning. Just remember that cooking some of these hydrating foods will impact their final moisture content. So, plan on preparing them in a way that maximizes their hydrating benefits.
https://askthescientists.com/wp-content/uploads/2020/09/AdobeStock_186005753.jpg
501
835
David Baker
David Baker
2020-09-08 10:00:28
2022-07-06 12:33:29
Hydrating Foods to Keep Your Health Afloat