Checking the Facts About Children's Nutrition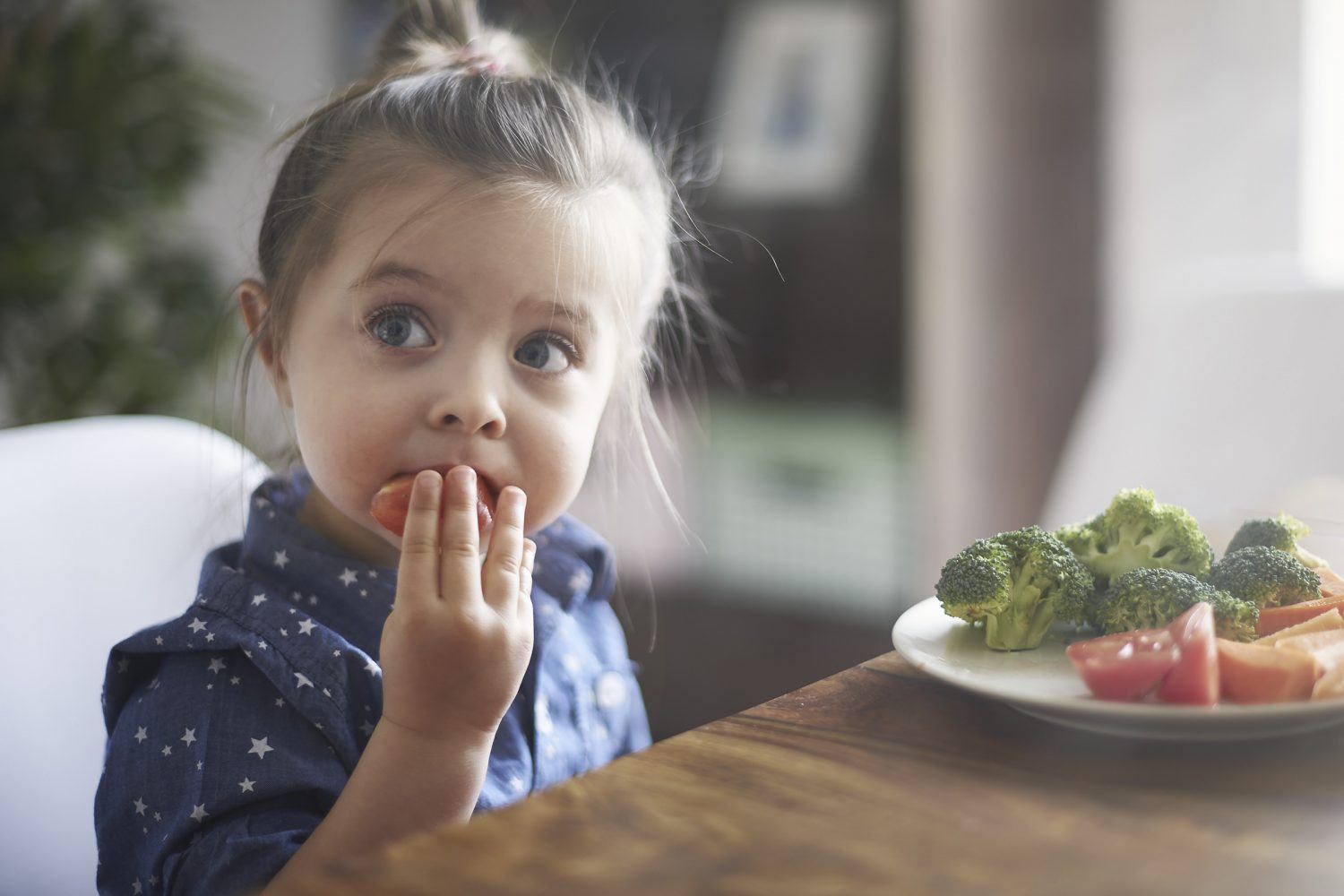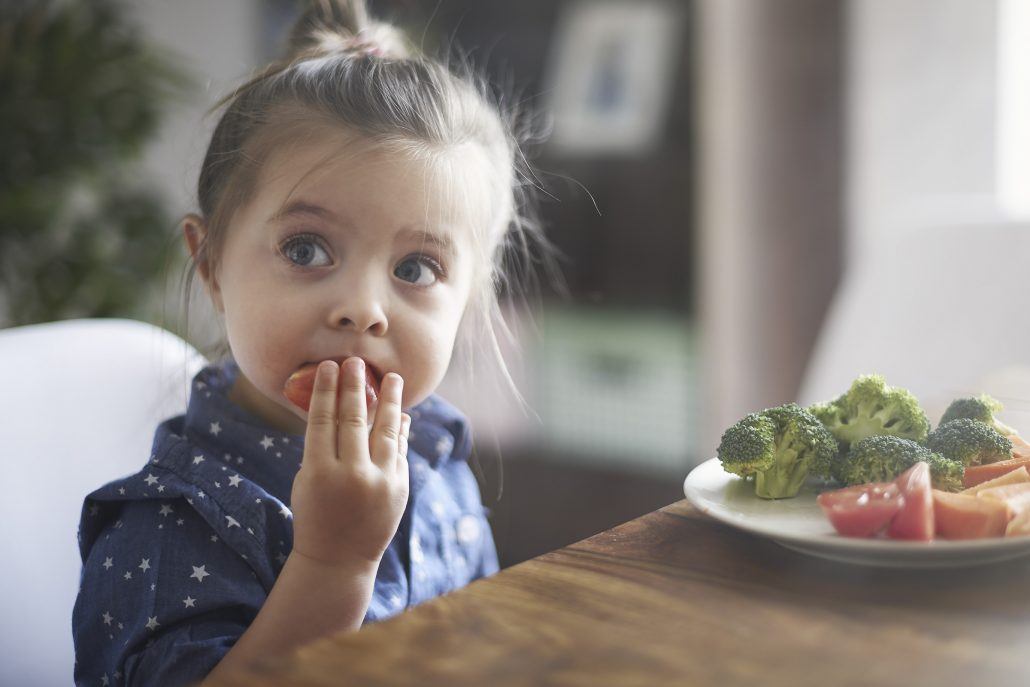 Mixing fables and Internet fallacies blurs the line between fact and fiction. And that's damaging because you can't make smart decisions without accurate information.
Having the facts is especially important when you're making choices that impact the health of your children. But sorting through so-called facts about children's nutrition is hard.
We're here to help. Below, are discussions of children's nutrition topics so you sort fact from fiction.
Statement: Juice is as Healthy as Whole Fruit
There's a reason you're supposed to get 2-4 servings of fruit per day. Study after study tells us how fruit promotes good health. That's why your doctor has probably told you to eat more fruit.
If fruit is good for you, then shouldn't fruit juice be just as good? People have long thought whole fruit and its liquid counterpart were nutritionally equivalent. But new evidence disagrees.
A new study published in Nutrients—and done by USANA scientists—found a significant difference that goes down to your DNA.
Study subjects who consumed whole fruit showed different epigenetic signatures on specific regions of their DNA than juice drinkers. (Epigenetic signatures are the chemical codes that switch your genes on and off.) Those who ate whole fruit saw enrichment near pathways involved in immune function, chromosome integrity, and telomere maintenance. Those who drank juice showed enrichment near pro-inflammatory pathways.
The study points to fiber as the main driver of these differences. And it's well known that fiber consumption impacts your microbiome and, in turn, the absorption of some nutrients.
Juice is convenient and tasty. But the amount of sugar in most juices, the lack of fiber, and differing epigenetic impacts make whole fruit the healthier choice.
Verdict: False
Statement: Carrots Can Help You See in the Dark
For decades—maybe even centuries—parents told kids that carrots can help them see in the dark. It's an obvious ploy to increase interest in eating veggies. But there may be some truth to it.
Obviously, carrots (and basically any other substance) aren't going to give your children super powers. Life doesn't work like a comic book. That doesn't mean carrots aren't linked to eye health. They are. And it's largely due to the beta-carotene that helps provide their orange color.
Beta-carotene is a pro-vitamin A carotenoid—a plant pigment in fruits and vegetables that also acts as an antioxidant molecule. While zeaxanthin, lutein, and lycopene re from the same family of carotenoid antioxidants, they do not promote vitamin-A activity. But beta-carotene's ability to convert to vitamin A in the body plays an important role in supporting good vision.
While carrots can't give your kids the power of night vision, they do contain nutrients that help maintain good eye health.
Verdict: Somewhat True
Statement: Breakfast is the Most Important Meal of the Day
This old adage seems to be falling on deaf ears because about half of American families don't eat breakfast on a regular basis.
They're missing out. Studies have linked breakfast to academic performance, memory, healthy weight, mood, and more.
And there's something to be said for starting the day off with a balance of healthy foods. Getting protein, complex carbs, healthy fats, and whole grains (with healthy fiber) provides a good foundation for the day and can keep your kids full. The healthy, balanced approach also avoids crashes that could be caused by sugary cereals.
Your children's morning meals are important. But they can't make up for poor choices later in the day. So breakfast is important, but eating a healthy, balanced diet all day is what's most important.
Verdict: Mostly True
Statement: Kids Just Don't Like Vegetables
Nobody's born hating vegetables. But pop culture and friends' anecdotes might have new parents believing all kids automatically hate healthy foods, like broccoli.
Some children—and adults—are picky eaters. And this pickiness can result in kids lacking dietary balance and getting more calories from sugar than they should. But early exposure to vegetables and other health foods can make a big difference throughout a child's life.
One study even suggests vegetable flavors in a mother's breast milk might improve an infant's receptiveness to those flavors later on. More research is needed into this connection. But we know parental behavior—like healthy eating habits—rubs off on children.
Your child isn't predisposed to vegetable hatred. But tastes developed early can have long-term consequences. Palates can change throughout life, but it's vital to help your children acquire a love of healthy foods, like vegetables, early on.
Verdict: False
They're smaller. They eat less. But, as most parents know, that doesn't mean it's easier to get children all the nutrients they need.
And it's very important to provide children with what they need to support their growing minds and bodies. Focusing on a healthy, balanced diet—full of fruits, vegetables, lean proteins, and fiber-rich whole grains—and proper supplementation are key. They help provide a foundation of good health and develop healthy habits that can last a lifetime.
https://askthescientists.com/wp-content/uploads/2017/09/AdobeStock_83693437.jpg
800
1200
Austin Winegar
Austin Winegar
2017-09-11 10:53:11
2022-07-25 00:24:55
Checking the Facts About Children's Nutrition