Food Cravings 101: Discover What Your Food Cravings Mean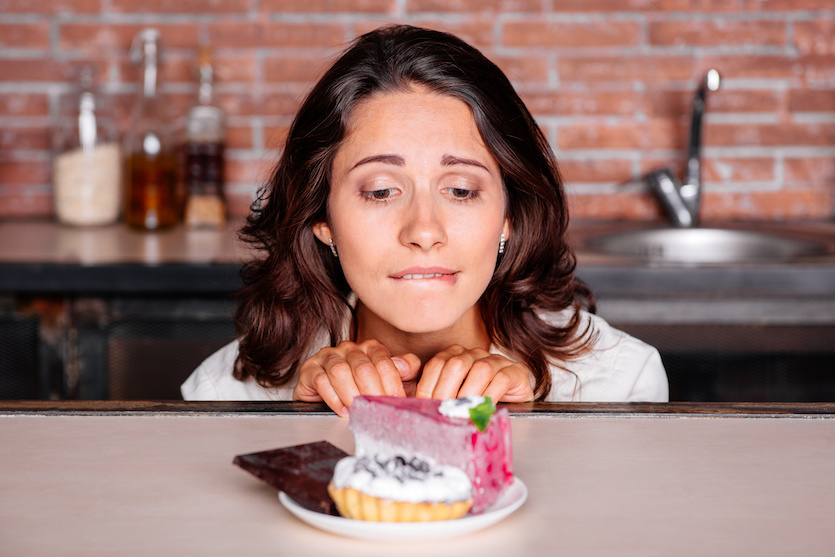 Food cravings come in all varieties and flavors. Whether it's a late-night hankering for something salty or a hole in your stomach that only ice cream can fill, a craving can be a powerful feeling. But what causes these longings? And, more importantly, what is your body trying to tell you through them?
Although the exact root of food cravings is up for debate, there are two main schools of thought: food cravings are generally thought to be either psychological (tied to emotions, anxieties, etc.) or physiological (tied to vitamin, mineral, and other nutrient deficiencies). Though the facts are still being uncovered, exploring both of these approaches can give you valuable insights into your health.
Strap in for a crash course in cravings: what they are, what you can learn from cravings, and what to do when they come creeping up.
What are Food Cravings?
Food cravings are a nearly universal experience. That being said, the frequency and intensity with which people experience food cravings varies greatly. For some, a craving is simply a lingering desire—maybe you've been thinking about your favorite salty snack all day and have to stop for some on your way home from work. But food cravings can be much more intense, causing people to compulsively snack on certain foods.
In day-to-day conversation, cravings are often labeled one of two ways: sweet or salty. But in reality, people crave a huge variety of flavors and types of food: carbs, coffee, fats, and even non-food items (but this article is going to focus on foods). Cravings can be brought on by sensory input—sights, smells, and, of course, tastes—or other factors, such as anxiety and stress.
Because the term "food cravings" covers such a broad range of experiences, understanding your own cravings requires self-reflection. It's not always the cravings themselves that are important, but rather the context in which you experience them.
Physiology vs. Psychology: The Craving Debate
As mentioned above, some researchers believe food cravings indicate nutrient deficiencies, while others think food cravings stem from anxiety, stress, and other mental factors. In short, it's a question of physiology (the body) vs. psychology (the mind).
So which theory is correct? Unfortunately, there's not an easy answer. But let's dig through the evidence.
The notion that cravings indicate a nutritional deficiency in your diet makes sense. There's a certain logic to it, which is perhaps why this is the explanation many people latch onto. If you're craving salty foods, you must be low on sodium—or so the reasoning goes.
It would be nice if food cravings were that straightforward and easy to unpack, but there isn't really any science to back it up. Instead, the physiological underpinnings of food cravings are much more muddled. It's true that an unbalanced—or nutrient deficient—diet can lead to cravings. But it won't lead you to crave specific foods depending on what your body needs. An unbalanced diet may impact your body's ability to feel full and satisfied. And when you don't feel properly full after a meal, that makes room for cravings to sneak into your day.
The psychological explanations from some food cravings are similarly complex. It's tempting to assign cravings for particular foods to specific mental states or emotions. (Examples include: If you're craving pasta, you want to feel comfort and warmth. Cravings for crunchy foods reflect your need to vent aggression—and so on.) And though there may be some truth to this line of reasoning, it's not that clear-cut.
It's true food cravings often reflect emotions, but specific foods—or flavors—are not universally linked to specific emotions. If you are craving pasta, for example, it might reflect the fact that you're stressed. For another person, however, this same craving might mean they simply had a long day and love pasta. Memories can also play a role in these cravings. If you associate pasta with certain fond memories, you may crave pasta when you subconsciously want to evoke or re-experience those memories and emotions. Context is everything.
In short, your cravings can tell you about both your physiology and psychology. To learn what your body is telling you, however, don't focus too much on the food you are craving. Focus on the context in which those cravings arise.
Food Cravings and Feelings: What is Emotional Eating?
You've likely heard someone reference emotional eating, but there's a good chance you've never heard an exact definition. That's because "emotional eating" is a bit of a catch-all: it means any eating that is stimulated by a feeling other than hunger. Eating because you're sad? That counts as emotional eating. Eating because you're bored? You guessed it, also emotional eating.
Eating when you're not hungry might sound strange, but it's incredibly common. Most people enjoy eating—especially when it's a food they love. And because it is enjoyable, eating can easily become a go-to response for a whole variety of stressors, emotions, and other experiences life throws at you. Eating can be comforting, fun, and exciting—and there's nothing wrong with that.
Because emotional eating isn't directly responding to hunger, however, it can often lead to overeating. This, in turn, can lead to negative feelings or stand in the way of your health goals.
Here's the good news: there are a number of tried and true ways to identify and avoid emotional eating in your own life.
One of the most common strategies for managing emotional eating is keeping a food journal. It's where you record the things you eat, when you eat them, and how your mind and body feel. This helps put the two pieces of the puzzle together: the cravings and the context.
By putting these elements side by side, you may start to recognize patterns. Maybe you eat a lot on days when your partner is working late. This could indicate boredom and loneliness trigger your cravings. Or maybe your cravings hit after nights where you work late. This could mean you're eating to release the stress of the day.
What is Your Body Actually Saying With Food Cravings?
If you find yourself experiencing frequent food cravings or emotional eating, it's worth taking time to reflect. What is your body trying to tell you? Or, to be more accurate, what is your body responding to?
Is it stress? A poor diet? Boredom? There are endless possibilities, but only you can find the root cause. It is, after all, your body.
The process doesn't have to be complicated—just listen to your body. And pay attention to context. As mentioned above, a food journal is a great tool for identifying what causes your cravings. Are you eating in response to certain emotions? Or is it the result of a diet that never leaves you feeling full and satisfied? Both can be managed with small lifestyle changes.
Tips for Satisfying Cravings in a Healthy Way
You can't identify a cure without first diagnosing the problem. Similarly, you won't be able to manage or avoid food cravings without first assessing why you are experiencing those cravings. Once you've identified the cause of your cravings, you can start to work on solutions. If you need some ideas, don't worry—here's a list of a few common strategies for managing cravings:
Incorporate fruits, veggies, and other nutrient-rich snacks into your day-to-day routine: Healthy snacks are underrated. A handful of nuts and a few carrots will leave you feeling full and energized. And this can help you avoid some of those salty cravings during the work day.
Stand up and move: Exercise doesn't have to be intense to be rewarding and beneficial. If you find that you often eat in response to stress, try going for a quick walk. Being outside and moving can help your body produce stress-managing endorphins that will leave you feeling more relaxed than a bag of potato chips.
Chew gum: If you often eat out of boredom, gum might be a solution for you. Chewing gum gives your mouth something to do, which may seem small, but can help stave off cravings throughout the day.
As you experience, reflect on, and manage food cravings, remember to be generous with yourself. Understanding what your body is telling you through food cravings requires self-reflection, self-awareness, and self-compassion. Sure, you're trying to give into cravings a little less, but nobody is perfect. A scoop of ice cream (or three) every once in a while isn't such a bad thing—you can always start again tomorrow.
https://askthescientists.com/wp-content/uploads/2022/02/AdobeStock_138656445.jpeg
557
835
staff
staff
2022-02-01 13:00:49
2022-07-01 19:36:41
Food Cravings 101: Discover What Your Food Cravings Mean