PhytoEstrin
USANA® PhytoEstrin™
USANA's PhytoEstrin supplement contains herbs such as chasteberry powder and black cohosh, which can help support the transition into menopause.*
The Benefits of PhytoEstrin
Natural approaches to maintaining health before, during, and after menopause have become popular over the last few years. For many women, regular exercise, a proper diet, nutritional supplementation with vitamin E, vitamin B5, and calcium, and botanical preparations of estrogen-like compounds—such as those found in PhytoEstrin—may help improve the quality of life during the transition to menopause and the years following.*
Some authorities theorize that high levels of soy isoflavones in Asian diets contribute to Asian women transitioning through menopause more easily than those women living in Western cultures. Soy isoflavones are biologically active chemical compounds from plants such as grains, legumes, fruits, and vegetables that bind to the same estrogen receptor sites and behave similarly to human estrogen.
The Science of PhytoEstrin
For centuries, chasteberry, a shrub native to Mediterranean Europe and Central Asia, has been used to help support women's health, particularly symptoms of peri- and post-menopause. And over the last 50 years, scientific studies have supported the use of chasteberry in supporting women's health. Chasteberry has been found effective in easing menopausal symptoms, and is a mixture of iridoids, flavonoids, and glycosides.*
Black cohosh, a plant native to eastern North America, has also been in use for many years, particularly in Native American traditional medicine, to support women's health and ease menopausal symptoms. Dong quai, a dried root found in China, has been used extensively in Asia for supporting women's health as well.*
After menopause, when levels of estrogen and progesterone drop, soy isoflavones like those found in PhytoEstrin may help support cardiovascular and bone health.*
The USANA Difference
All-natural PhytoEstrin is a broad-spectrum, botanical formulation containing phytoestrogens from five different sources, including a guaranteed 14 mg of soy isoflavones to help maintain women's health. PhytoEstrin also contains a unique combination of herbs that complement the activity of the soy isoflavones: black cohosh, dong quai, licorice-root extract, and chasteberry powder. Together with isoflavones, these herbs help support cardiovascular health while providing support through menopausal symptoms during the peri- and post-menopausal years.*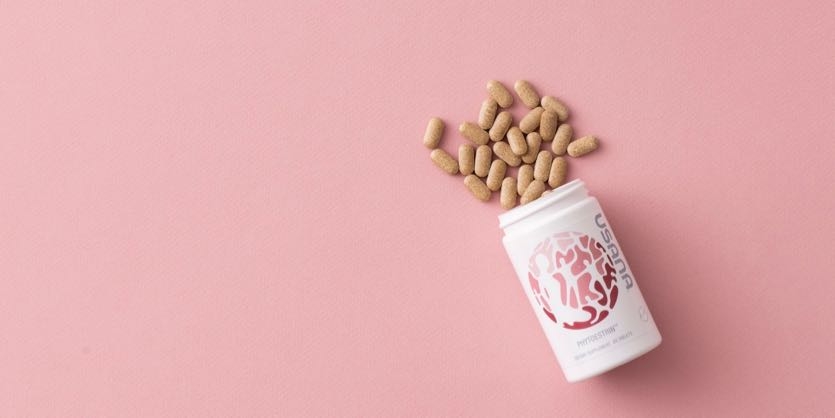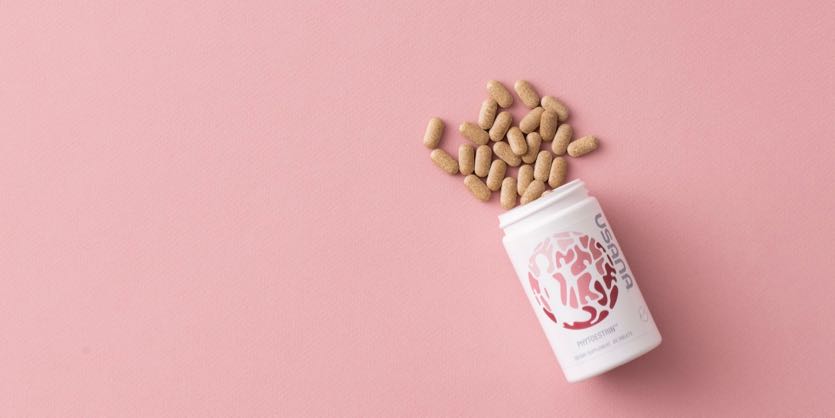 Key Ingredients
Soy Isoflavones
Black Cohosh Extract
Chasteberry Powder
Licorice Extract
Dong Quai Extract
Usage
Adult women take three (3) tablets daily, spaced evenly throughout the day.
*These statements have not been evaluated by the Food & Drug Administration. This product is not intended to diagnose, treat, cure, or prevent any disease.
Can't find what you are looking for? Please try your search again or submit a question here