MySmart™ Fibergy Plus: What You Need to Know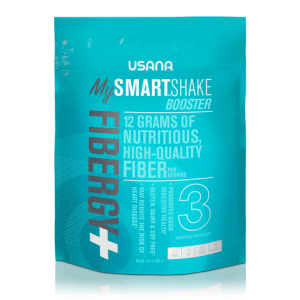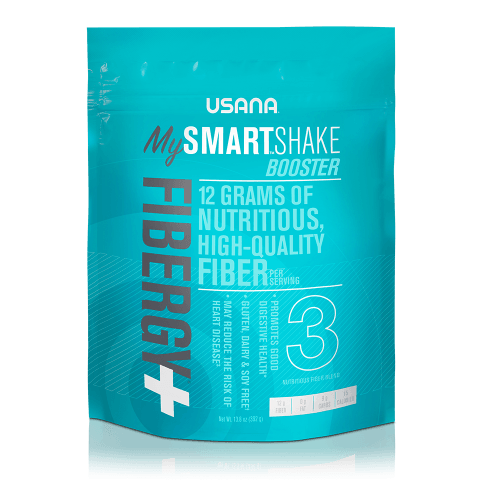 Fibergy Plus is a convenient, naturally low-glycemic way to add more fiber to your diet.
The Benefits of Fibergy Plus
Consuming multiple sources of dietary fiber is important, because different types of fiber provide specific benefits and serve unique purposes within the body. The dietary fiber in Fibergy Plus promotes good digestive health, is important to the maintenance of heart health, and aids in normal bowel regularity, which helps move wastes and toxins out of the colon quickly and efficiently.
It can also help regulate food intake because it can help keep you feeling full longer after a meal.* The FDA states that diets rich in fiber-containing grain products, fruits, and vegetables may reduce the risk of some types of cancer, a disease associated with many factors. As a result, diets high in soluble and insoluble fiber are important for not only digestive health, but overall health as well.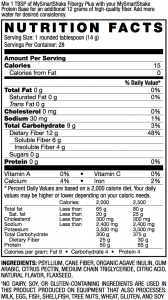 The Science of Fibergy Plus
In addition to cellulose, the unique blend of Fibergy Plus contains two important sources of fiber: inulin and psyllium.
Psyllium is a bulking agent that sweeps the gastrointestinal tract and normalizes stool consistency to promote regularity. This activity is crucial for health, because if undigested food material and metabolic waste build up due to slow elimination, they may contribute to health problems in the future.*
When combined with a diet low in saturated fat, soluble fiber can help maintain healthy triglyceride, blood pressure, and cholesterol levels already in the normal range. Additionally, soluble fiber from foods such as Fibergy Plus, as part of a diet low in saturated fat and cholesterol, may reduce the risk of heart disease. A serving of Fibergy Plus supplies the 2.9 grams of the soluble fiber from psyllium necessary per day to have this effect.*
Psyllium fiber can be helpful for those trying to lose weight. Because it is a bulking agent that helps food digest more slowly, consuming psyllium with a meal that includes protein may reduce food consumption later in the day, as it enhances satiety.*
Inulin serves as a prebiotic, a non-digestible food ingredient that promotes the growth of healthy bifidobacteria in the digestive tract. Healthy bacteria are desirable in the gut as they assist the digestive tract's ability to absorb nutrients and break down foods.*
The USANA Difference
Fibergy Plus is cholesterol free, fat free, and low in sodium. And just one serving of Fibergy Plus accounts for almost half of the daily recommended value of dietary fiber.
The formula was also designed without added flavors, making it convenient to mix with any juice or flavored beverage of your choice. Adding Fibergy Plus to your USANA MySmart shake can make it easier to skip unhealthy snacks throughout the day, as the high fiber content combined with the low-glycemic shake leaves you feeling satisfied longer.*
Pairing Fibergy Plus with USANA® Probiotic is a beneficial combination, as well. USANA® Probiotic supplies healthy bifidobacteria and works in a symbiotic relationship with inulin found in Fibergy Plus to support healthy digestion by supporting the growth of healthy bacteria in the gut.*
*These statements have not been evaluated by the Food and Drug Administration. This product is not intended to diagnose, treat, cure, or prevent any disease.
**Although diets with low saturated fat are recommended, new research has shown that coconut oil has many positive benefits.
Can't find what you are looking for? Please try your search again or submit a question here