Exercise and Your Body—the Benefits of Working Out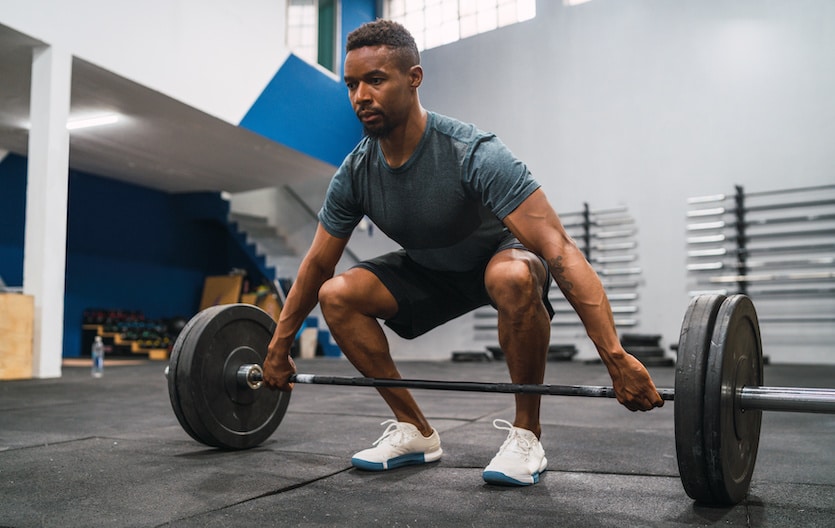 A good workout session can leave you feeling tired, sore, invigorated, happy—the list goes on and on. So, what exactly is going on inside your body?
Read on to know the physiological changes your body goes through during exercise, the lasting effects—and just about everything in between.
Exercise and Its Supporting Body Systems
Your body moves, breathes, and lives thanks to numerous systems working together in perfect harmony. Organs, tissues, and more step up to perform specific tasks and functions. And each plays a different role as you exercise. Here's a breakdown of how some of them respond to exercise:
Cardiovascular System—You may know it as the circulatory system. Made up of the heart, arteries, and other blood vessels, it circulates oxygen- and nutrient-rich blood throughout your body. During exercise, your muscles require more oxygen than usual. In response, the cardiovascular system kicks into overdrive by increasing your heart rate and blood pressure. These changes give your hard-working muscles the oxygen they need. You feel this when your heart rate increases during your workout. This changes the blood distribution throughout your body. In a resting state your muscles receive about 20% of the blood your heart pumps; during exercise the number jumps up to 80%. Your heart loves it when you up your physical game.
Respiratory System: Breathing gives your body oxygen—and along with your muscles, your entire body needs more oxygen when you exercise. The respiratory system ignites pulmonary ventilation—increasing the air entering and exiting your lungs. This has two bodily effects. First, your lungs take in more air with each breath. And second, your breathing rate increases. You know this is happening when you get slightly out of breath during a workout.
Musculoskeletal System: Head to toe, your skeletal muscle helps provide movement, stabilize joints, and maintain posture. For most everyday activities, your muscles get ample energy from the oxygen you breathe in. The same holds true for prolonged, low-intensity exercise—known as aerobic exercise. During high intensity workouts—or anaerobic exercise—the oxygen in your blood doesn't offer enough energy for your muscles. So your muscles turn to another energy source: the glycogen (a form of glucose, or sugar) stored in your muscles and liver. Three-quarters of your body's total glycogen is stored in your skeletal muscles for go-to energy during regular exercise.
Endocrine System: One of the best things about exercise is it can make you feel good, and at times, almost euphoric. This is all thanks to this incredible system. As you exercise, it gives you bursts of several hormones—including dopamine and serotonin— neurotransmitters tied to improved mood and happiness. It doesn't take pounding the pavement to get a "runners high," but it does typically occur after intense or lengthy workout session. For those who prefer low intensity workouts, any form of exercise self-care can make you feel amazing.
Exercise from Start to Finish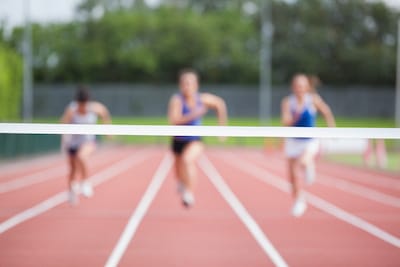 From the moment you begin your workout, your body starts to make adjustments. Right off the bat, you'll likely notice your heart rate increase to give your muscles oxygen to support more strenuous activity.
Depending on the exercise—aerobic or anaerobic—your muscles will draw on different energy sources. During cardio activities, such as jogging or cycling, your body relies on an elevated heart rate and deepened breathing to give your muscles enough oxygen to keep them energized. Weightlifting, on the other hand, is an anaerobic exercise. Pumping iron prompts your muscles to dip into your body's glucose stores for energy.
After both types of workouts, your body immediately begins to return to its resting state. Your heart rate slows and your breathing returns to normal. On the inside, the distribution of oxygen throughout your body goes back to normal, too. This usually takes about an hour depending on how used your body is to exercise.
In the days and weeks following regular exercise, you may experience other changes as well. Visible benefits may be a better mood, higher energy levels, and even improved confidence.
Working Out Gives You Energy
Did you know that exercise gives you more energy? It may be hard to believe. You're expending energy to exercise so you might think it leaves you more depleted. But the opposite is true. When you exercise, you'll feel more energetic right away.
Increased blood circulation distributes fresh oxygen, nutrients, and endorphins throughout the body. This helps the body function better and use energy more efficiently. You may experience sharper focus, increased alertness, a boost in your mood, and more energy, immediately after a workout.
Exercise gives you more energy in the long-term too. Research has shown that regular exercise helps you sleep better and more deeply. This is one of the most important factors in helping you feel refreshed and energized throughout the day. On a biological level, exercise stimulates your muscle cells to produce more mitochondria—the "powerhouse" of the cell. Mitochondria are responsible for creating cellular energy out of glucose from your food. When more mitochondria are produced in the cells, you're body is able to convert glucose into energy more effectively.
When it comes to energy, you might have thought of the human body as a battery. With a limited amount to expend throughout each day. In reality, the body is more like a chargeabale generator. It requires regular work and movement to replenish itself and produce the energy it needs.
The Long-Lasting Effects of Exercise
Let's be honest, most people aren't too focused on the science of exercise. They're striving for tangible results—like improving strength, increasing stamina, or losing weight.
Regular exercise can lead to weight loss as your body burns stored fat cells to give your muscles the energy they need. It may also improve stamina as your heart and lungs become stronger to provide your body oxygen more efficiently. And a regular workout may build your  strength over time as you build muscle mass. Don't be surprised if you feel and see whole-body benefits.
Be sure to reward yourself for small physical changes as they come. And enjoy your exercise routine as a pleasurable experience in and of itself. Let it bring you into the moment and connect your mind and body by slowing down and focusing on your breathing and heart. Your body will thank you.
https://askthescientists.com/wp-content/uploads/2023/05/AdobeStock_348006400.jpeg
528
835
staff
staff
2023-05-11 11:00:47
2023-08-15 13:10:33
Exercise and Your Body—the Benefits of Working Out