Your USANA Guide to Sport and Fitness Performance
You schedule your life around participating in sporting events and physically challenging recreation activities. You love the exhausted, endorphin-fueled high after a sweaty workout. You can spend hours discussing and refining your nutrition and training plan. If any of these statements sound like you, you're an athlete. Speed, reps, weight lifted, distance … they don't matter. What's important is that you put in the time, effort, and energy to make the gains.
Whether you're striving to run your first 5K or complete an extreme fitness challenge, USANA provides world-class nutrition that can help you beat your personal best. Read on to discover which products can support your sport and fitness goals. And, train your mind on lifestyle tips that will aid you on your race to victory.*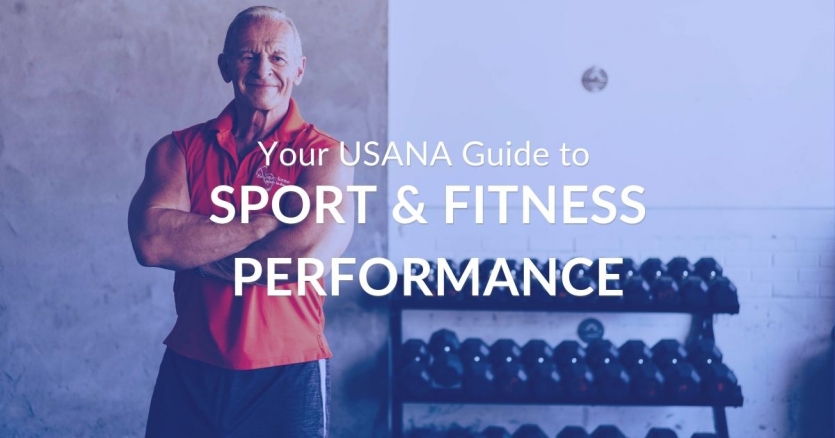 Energy. Mobility. Recovery. These are just some of the ingredients you need to achieve maximum strength and stamina from your workouts. The following products are generally recommended for healthy adults to help support sport and fitness performance.*
Start with Everyday Foundational Nutrition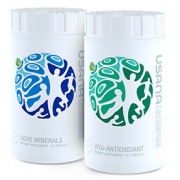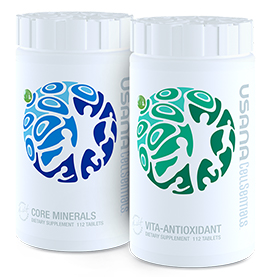 Your body requires a full range of essential vitamins and minerals to reach peak health. Plus, this potent supplement is formulated with other nutrients and
antioxidants
that will help fuel your fitness, including the InCelligence™ Complex. The unique blend initiates your body's natural cellular protection mechanisms. These processes can help defend against damage caused by high levels of oxidative stress generated during intense exercise. The complex also helps your body
renew optimal mitochondrial function
, so your cells can efficiently create the energy needed to power your body.*
Many of the thousands of athletes who trust their health to USANA choose the HealthPak™. These convenient daily packs include a daily dose of the CellSentials plus USANA MagneCal D™ for more bone and muscle support.*
---
Add Daily Optimizers for Your Unique Needs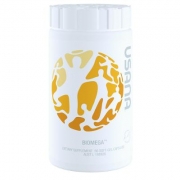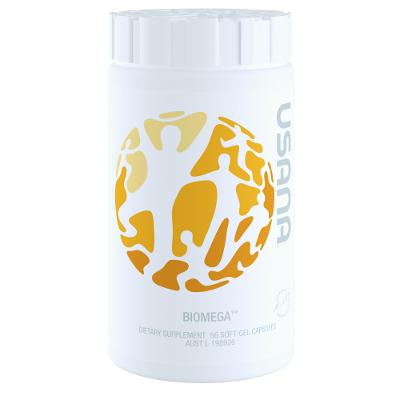 Omega-3 fatty acids
are good for your cardiovascular function. Research has also shown that fish oil intake combined with regular exercise is more effective at helping you stay lean. And it can also support recovery because it may help reduce muscle soreness and renew normal joint function after exercise.* 
---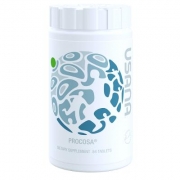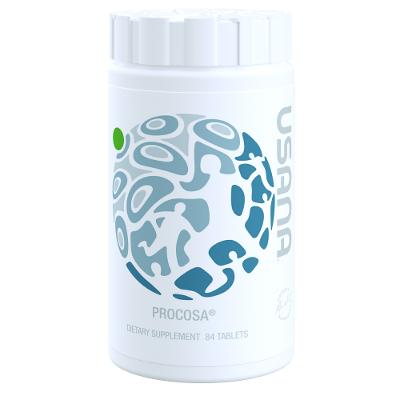 There's no question: regularly moving your body is great for your joints—but it can also cause temporary wear and tear. And if you participate in high-impact sports, like basketball or skiing, your joints will need even more care. Ensure your body has all the nutrients it needs to renew normal joint function and comfort after a workout. This vegetarian glucosamine supplement with curcumin will help your joints stay healthy, so you can stay active.* 
---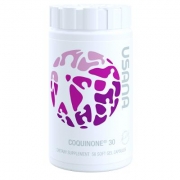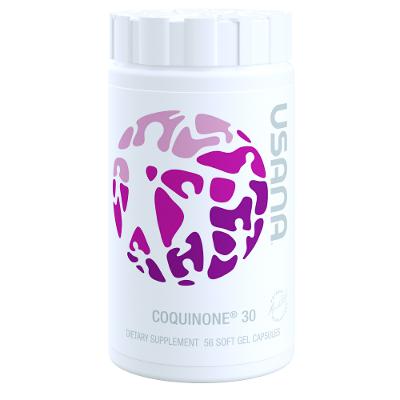 The amount of
coenzyme Q10
your body has available to use for cellular energy production starts to decline as early as your twenties. If you're asking your energy-hungry heart and muscles to perform their best, make sure they have the fuel they need. It may be especially important for you to supplement this important nutrient if you don't eat much chicken, beef, or  fatty cold-water fish.*
---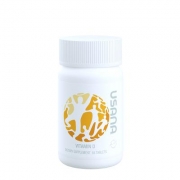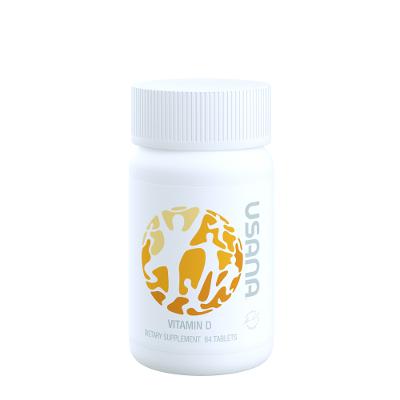 Vitamin D
deficiency has been linked to weakness and limited joint mobility after intense exercise. If you need more vitamin D, a supplement is a smart way to boost your intake. This important nutrient can help keep your joints, muscles, and bones strong. It also supports metabolic, respiratory, immune, and cardiovascular health—all of which are important for your fitness.* 
---
Use As Needed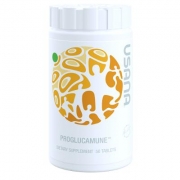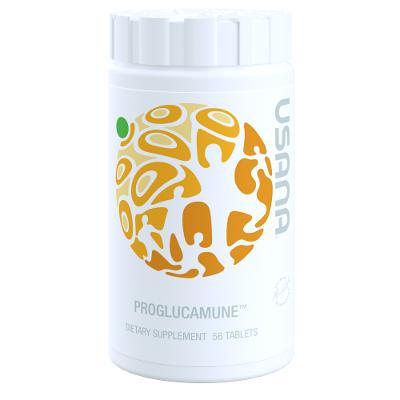 Training for and competing in a major race or other fitness challenge can stress your immune system and your body. Research on marathon runners found regular beta-glucan supplementation can boost support for healthy immune responses. This helps maintain wellness, energy levels, and a balanced mood after race day.*
---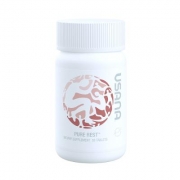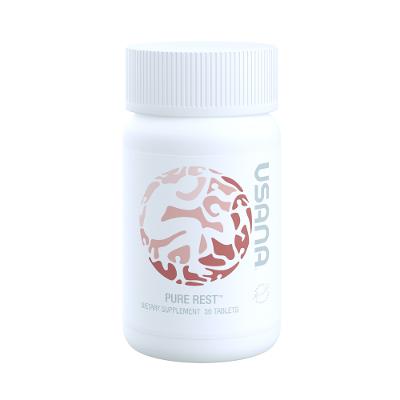 ---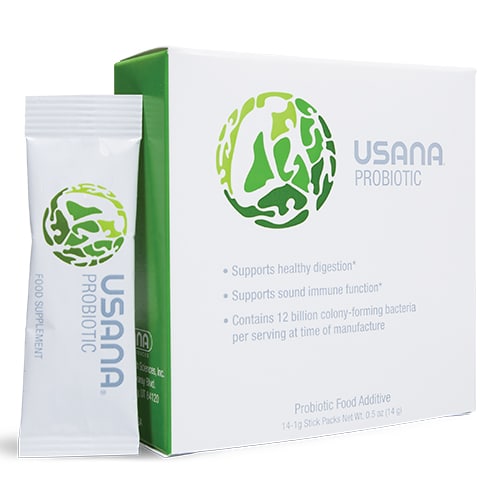 Intense workouts and endurance events can disrupt your normal gut
microbiome
. Such exertion may even impact your
gut-brain axis
. And heavy exercise may cause an upset stomach that sometimes lasts a few days. A probiotic supplement will support your gut health. One study found
Lactobacillus
LGG® (one of the strains in USANA Probiotic) may help your gut return to normal more quickly after a big event, like a marathon. While you won't necessarily eat them on race day, regularly snacking on the
WholeBio Microbiome Nutrition Bar
will also provide ingredients that can help keep your gut healthy.*
---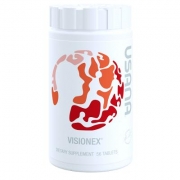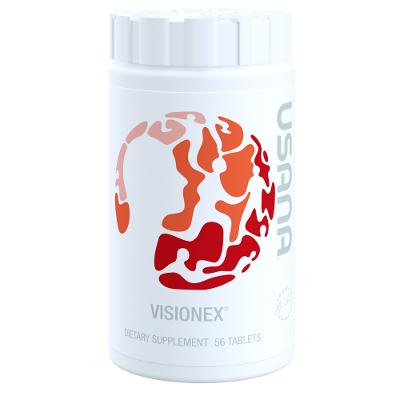 Many sports require precision focus in the outdoors. The nutrients in this supplement have shown support for tolerance and recovery from exposure to bright light (like the sun), visual acuity, and helping objects' edges appear clearer. So, if you need optimal visual performance as well as peak physical performance to excel at your chosen sport, this is a great eye-health option.*
---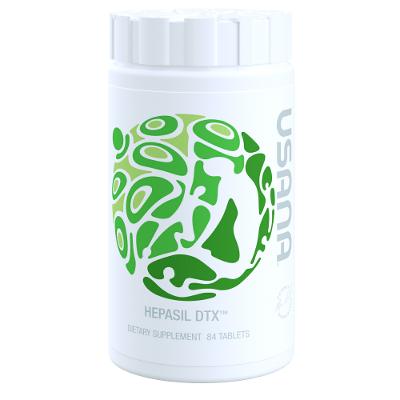 If you regularly participate in long periods of strenuous exercise, such as triathlons or marathons, you could need more choline
than you get in the CellSentials
. That's because blood concentrations can be reduced as much as 40 percent in high-performance endurance athletes. This can lead to feelings of fatigue. Plus, adequate choline is vital for many aspects of health: moving fats and cholesterol out of your liver,
supporting natural detoxification reactions
, and helping your body make important neurotransmitters (chemical messengers). The biotin in Hepasil DTX also helps your body produce glycogen—a source of energy used during exercise.*
---
USANA® MySmart® Protein Shakes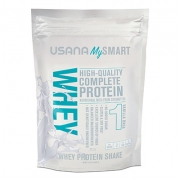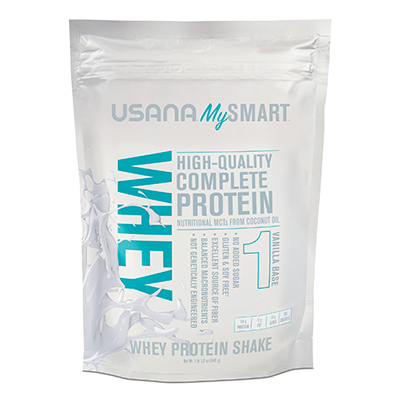 Protein
helps you build, maintain, and repair lean muscle. This soy or whey protein powder can be blended with your favorite milk (plant or dairy) or other mix-ins. A single serving is a low-calorie, sugar-free source of 18 grams of quality protein. Each tasty protein shake will also give you 8 grams of dietary fiber and 6 grams of beneficial fat to help keep you feeling satisfied.
---
USANA MySmart Booster Protein Plus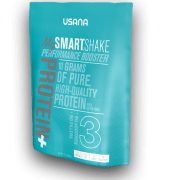 If you're very active, experts recommend consuming at least
1.4 to 2 grams of protein
for every kilogram of your body weight every day. (Need help converting your weight from pounds into kilograms?
Try this conversion calculator
.) That's a lot of protein! This powered whey booster can be added to any beverage, including your MySmart Protein Shake. It's an easy way to get an extra 10 grams of protein, so you can keep going strong.*
---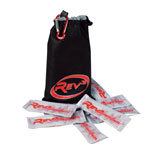 Quench your thirst for excellent fitness by adding a boost to your beverage.  Mix the powder with water for a tea-flavored shot of hydration. Plus, ingredients like caffeine, ginseng, and citric acid may aid your endurance and help you resist fatigue. You can drink it before or during exercise.
Try Surge hot
, if you prefer.* 
---
How to Fit Sport and Fitness Products in Your Day
Everybody's road to winning looks different. The most important thing is to create a schedule that works for you. Consume any Rev3 Energy drinks by early afternoon, so the caffeine won't interfere with your sleep. And, spread your USANA supplements throughout the day, especially those with vitamin C, to help keep your nutrient levels steady. For best results, take your supplements with meals timed appropriately to meet the needs of your workout and recovery.
6:00 a.m.

8:00 a.m.

MySmart Protein Shake

CellSentials

BiOmega

Vitamin D

Hepasil DTX

8:00 a.m.

10:00 a.m.

Proglucamune

Procosa

MySmart Booster Protein Plus

noon

Rev3 Energy Surge

Visionex

CoQuinone

Hepasil DTX

noon

3:00 p.m.

6:00 p.m.

CellSentials

BiOmega

CoQuinone

Hepasil DTX

6:00 p.m.

10:00 p.m.

Visionex

Procosa

Probiotic (1/2 packet or 1 packet every other day)

Pure Rest (1-hour before bed)
---
Lifestyle Tips for Sport and Fitness Performance
Reaching your best athletic performance involves many factors, including your age, genetics, mental resilience, and training regimen. Your daily lifestyle habits are also crucial to achieving your potential. Take a look at the following tips to see if there are areas where you can improve. Click any image to read more.
Can't find what you are looking for? Please try your search again or submit a question here