USANA Calm Response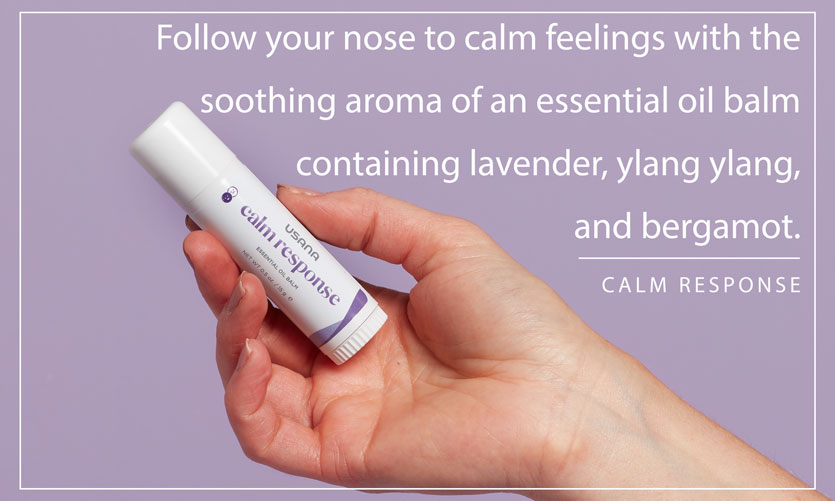 USANA® Calm Response is Your Soothing Aromatic Solution for a Sense of Well-Being
Your nose acts as an aromatic guide through the fragrant world. In a sniff, your nose knows tasty from toxic and pleasant from putrid. Smell has powerful ties to triggering and making memories and inducing feelings, which is why it's such a compelling component of your five senses. USANA Calm Response essential oil balm taps into the power of your sense of smell to deliver aromatic delight that supports a feeling of calm and well-being.
Calm Response's unique blend of the highest-quality essential oils provide an aromatic experience that helps create feelings of serenity. This convenient balm packs a bouquet of benefits:
Has a soothing aroma that encourages calm feelings
Provides a sense of well-being
Helps create a sense of harmony of body and mind
The world isn't typically a calm place. But your nose is your ticket to an enchanting ride to relaxation propelled by the fragrances of lavender, ylang ylang, bergamot, and other potent essential oils. Take a break from your hectic day and enjoy an aromatic retreat with Calm Response.
Smell Your Way to Feelings of a Brighter Day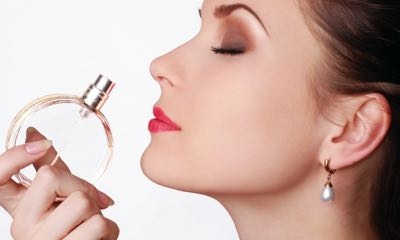 Every time you've lit a candle or enhanced your bath with your favorite-smelling bath bomb or shower gel, you've enjoyed a centuries-old tradition of using scent to induce feelings.
The concept is simple and intuitive—certain smells make you feel different. Some encourage soothing feelings. Others boost your feeling of being energized. Tapping into your powerful sense of smell is the mode of operation for USANA Calm Response.
Essential oils are commonly used because of their aromatic potency. The oils are extracted through the distillation of pungent plants. Concentrating the aromatic compounds means a few drops in a diffuser, massaged into your skin, or added to a bath opens up a world of fragrance.
Exposing your nose to specific scents is a pleasant experience and helps you attain a sense of escape from the hustle and bustle of life. A smell you like—be it flowers or citrus or warm spices—ushers a memory to mind or sweeps you into a new headspace where you feel free and calm.
Researchers have found over and over that smell acts as a powerful agitator of feelings and memories. Results have also backed the use of scents to help subjects feel calm and achieve a sense of well-being.
The Aromatic Advantages of USANA Calm Response's Unique Essential Oil Blend
The research and development team at USANA put all the calm feelings from the scent of lavender, ylang ylang, bergamot, patchouli, and ho wood oils into a convenient balm. With USANA Calm Response, you don't need to drag out the diffuser or run a bath to experience scent serenity.
The unique combination was developed to deliver a calm, soothing feeling from a powerful blend of scents that work together for maximum olfactory and experiential impact. Take a closer look at each of the essential oils featured in Calm Response and discover why they're the perfect choices for supporting a state of relaxation.
Lavender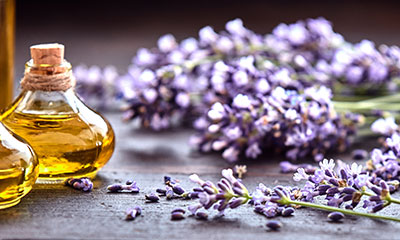 The stunning purple blossoms and legendary scent of lavender comes to the world primarily from the region circling the Mediterranean Sea. But the benefits of lavender—especially in essential oil form—have been felt around the globe.
Its popularity comes from benefits backed by history and research. While the legend of lavender springs from folklore and anecdotes, the most heavily studied scent in aromatherapy now has the backing of scientific research. Lavender has been shown to promote feelings of calm, relaxation, and a sense of well-being.
Ylang Ylang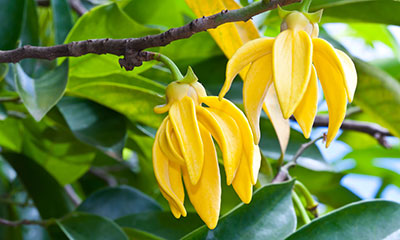 Ylang ylang is a small, yellow flower growing in tropical conditions around the Indian Ocean that imparts flowery and fruity notes to Calm Response. It also brings many of the same calm feelings of lavender. That's because the star-shaped flower shares an important compound—linalool—with lavender. This makes ylang ylang a perfect complement to lavender, and an essential part of Calm Response.
Bergamot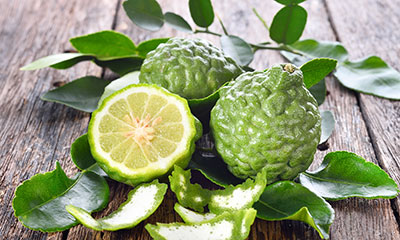 Lovers of Earl Grey tea are already familiar with the citrusy aromas of bergamot. The rind of the Citrus bergamia tree's fruit also produces a very popular essential oil. Users of bergamot oil experience a sense of well-being and calm, and the citrus scent helps you feel like you're shrugging off the day.
Patchouli and Ho Wood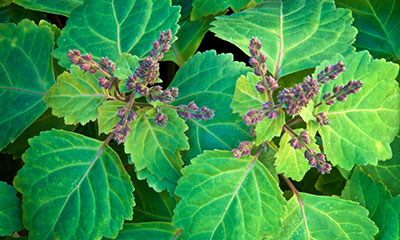 The high-flying florals and citrus of Calm Response's blend are grounded by the earthy spice of patchouli. The aromatic herb helps you feel balanced and secure while building calm feelings and sensations within the body. It anchors the aroma and proves a powerful partner in providing a sense of relaxation.
Ho Wood delivers what you might expect—a woodsy aroma. This firm foundational scent also contains linalool and sesquiterpnes, and has historical associations with feelings of fortitude. It's the final component to Calm Response's unique mix of pure essential oils, which, together, provide a proactive option to help you feel calm and relaxed.
Nose Ahead in Your Fight to Maintain a Calm and Relaxed State of Mind
When the world becomes hard to handle, let your nose lead the way to relaxed feelings with the help of USANA Calm Response.
And because feelings of frustration don't just happen within range of your diffuser, Calm Response's convenient skin stick allows you to tote the unique blend of essential oils wherever you go. Applying the potent topical balm helps you feel calm, cool, and centered throughout your day.
Catch a whiff of Calm Response and ride an aromatic wave of calm feelings, relaxation, and a sense of well-being.
---
USANA'S Stress and Mood Product Category
Keeping your head above the swirling waters of modern life is a difficult task. Obstacles and frustrations seem to be lurking around every corner. That's why USANA created a category of products to help support you feeling calm, relaxed, and with a sense of well-being.
The Stress and Mood category takes a holistic approach to the problems of modern life. Calm Response's soothing aromatic approach uses pure, proven essential oils to promote feelings of calm, harmony of body and mind, and well-being. And you can combine this product with USANA Stress Relief mood-support supplement—your internal solution to helping maintain a sense of calm.*
Read more about Stress Relief to see how it works to provide help in mood management.
---
Key Ingredients
Lavender
Ylang Ylang
Bergamot
Patchouli
Ho Wood
Usage
Adults, use throughout the day by massaging onto your neck, chest, or hands and wrists.
Ideal For
All healthy adults over age 18
Master Your Mood: The Science Behind the Types of Mood
Your moods and how they change doesn't have to be a mystery. Science can help explain what makes a mood.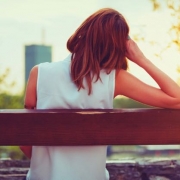 Mindful Living is Healthy Living
Focusing on the moment and experiencing your environment can have big impacts. See how mindfulness could make a difference in your health and stress-management efforts.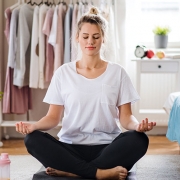 Change Your Mind: Meditation Benefits for the Brain
Your brain never gets a break. But talking the time to meditate can help support the health of your body's command center.
*These statements have not been evaluated by the Food & Drug Administration. This product is not intended to diagnose, treat, cure, or prevent any disease.
Can't find what you are looking for? Please try your search again or submit a question here